Until we're completely rid of Covid-19, traversing Tokyo's more crowded areas on foot may not be the best way to explore the city. Instead, stay home and take a trip through Tokyo's past with these impressively restored films showing what Tokyo was like over 100 years ago. These historical videos have all been speed-corrected to make the motion seem more natural, and you can see the difference straightaway – it's like looking out a window and into the past.
Because of the devastating effects of World War II and, before that, the Great Kanto earthquake of 1923, there are few remaining neighbourhoods in Tokyo with a wealth of classical Japanese architecture. These movies give you a glimpse of Tokyo's old shops, houses, stalls and markets as they were in the 19th and early 20th centuries.
In 1897, the Lumière brothers' cinematograph was first brought to Japan, making this film of Nihonbashi one of the first films ever made in Japan. Now a swanky financial district, this version of Nihonbashi is almost unrecognisable, with rich people riding in rickshaws and none of the fashionable department stores you'd find there today.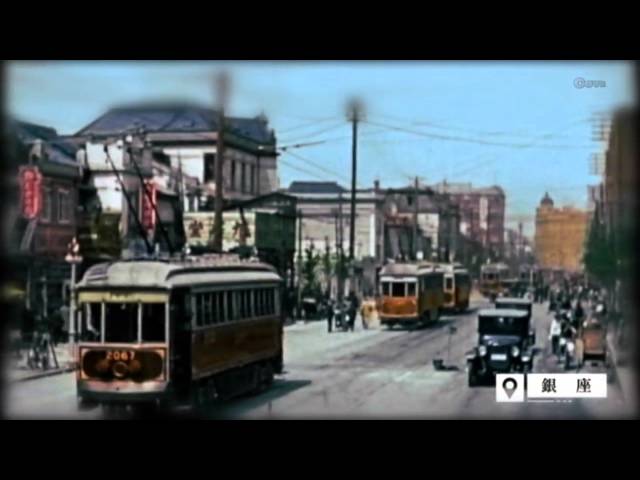 This colourised video shows snippets of footage taken in Tokyo between 1907 and 1917. You can see the newly built red brick structure of Tokyo Station with its rooftop domes that were later shattered in a firebombing in 1945. One clip briefly pans over the then-new Nihonbashi Bridge, which looks as imposing now as it did when it was built in 1911.
This footage of Tokyo from between 1913 and 1915 features the shop-lined streets of Asakusa, as bustling as ever with children playing games on the streets. The video also has an added soundtrack that's immersive and highly realistic – you can hear people talking as they mill about, and the bicycle bells echoing through the street make for a soundscape that's sound eerily similar to the streets of Tokyo today.
More about Japan
5 best travel shows about Japan
Online courses about Japan you can attend for free
The best documentaries about Japanese food
Explore Tokyo's teamLab Borderless digital art museum with these videos