Japan Post has released many limited edition stamps over the years, some of which are now worth more than ten times their original price to eager collectors. Now stamp enthusiasts and Pokémon fans alike have a new collection to look forward to: a series of Pokémon-themed stamps that will be released this July.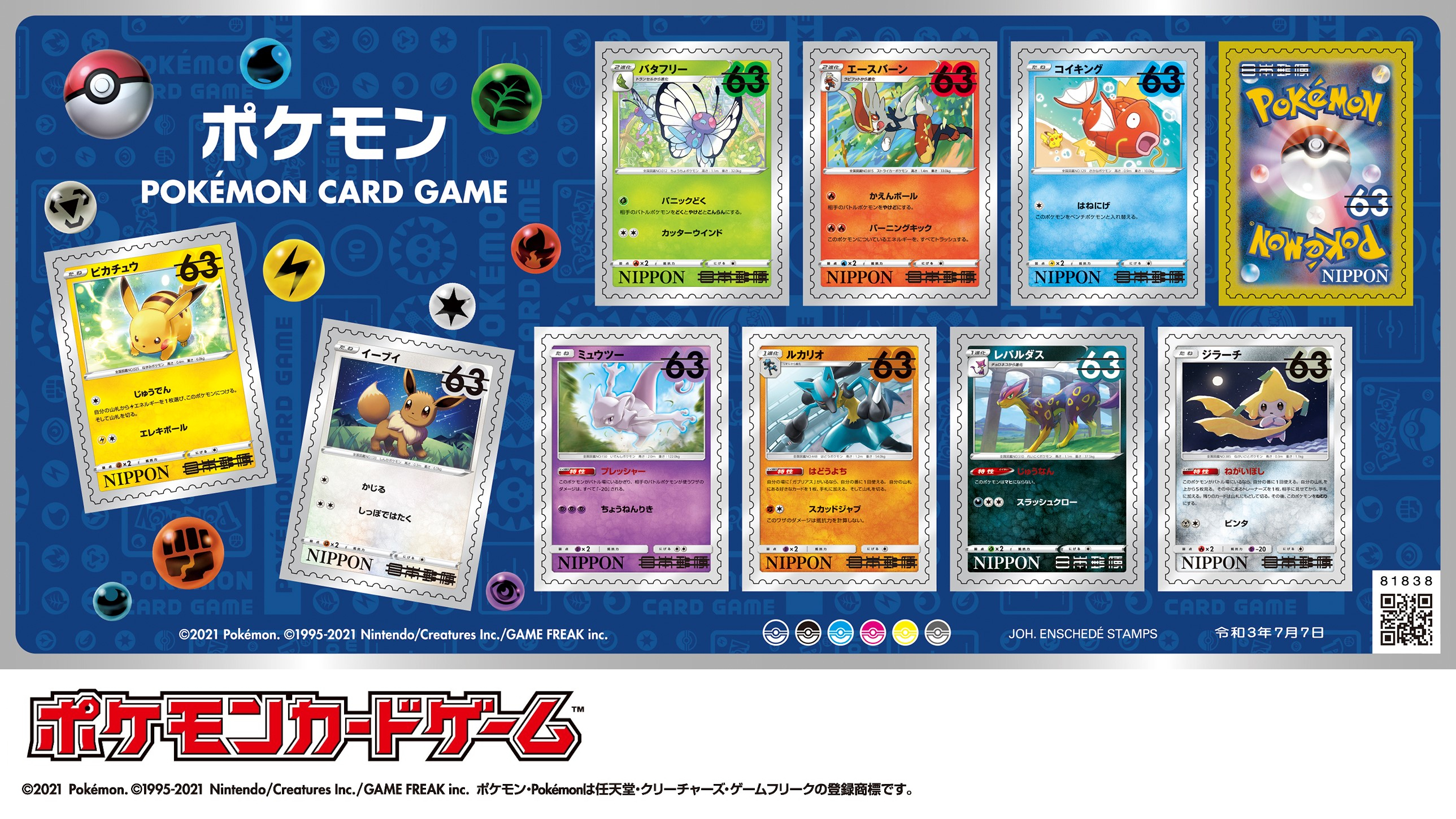 The collection will include two different sheets of stamps. First is a sheet of ten ¥63 stamps (¥630) that look like classic Pokémon trading cards, featuring some of our favourite first-generation Pokémon like Pikachu, Eevee, Magikarp, Mewtwo and more.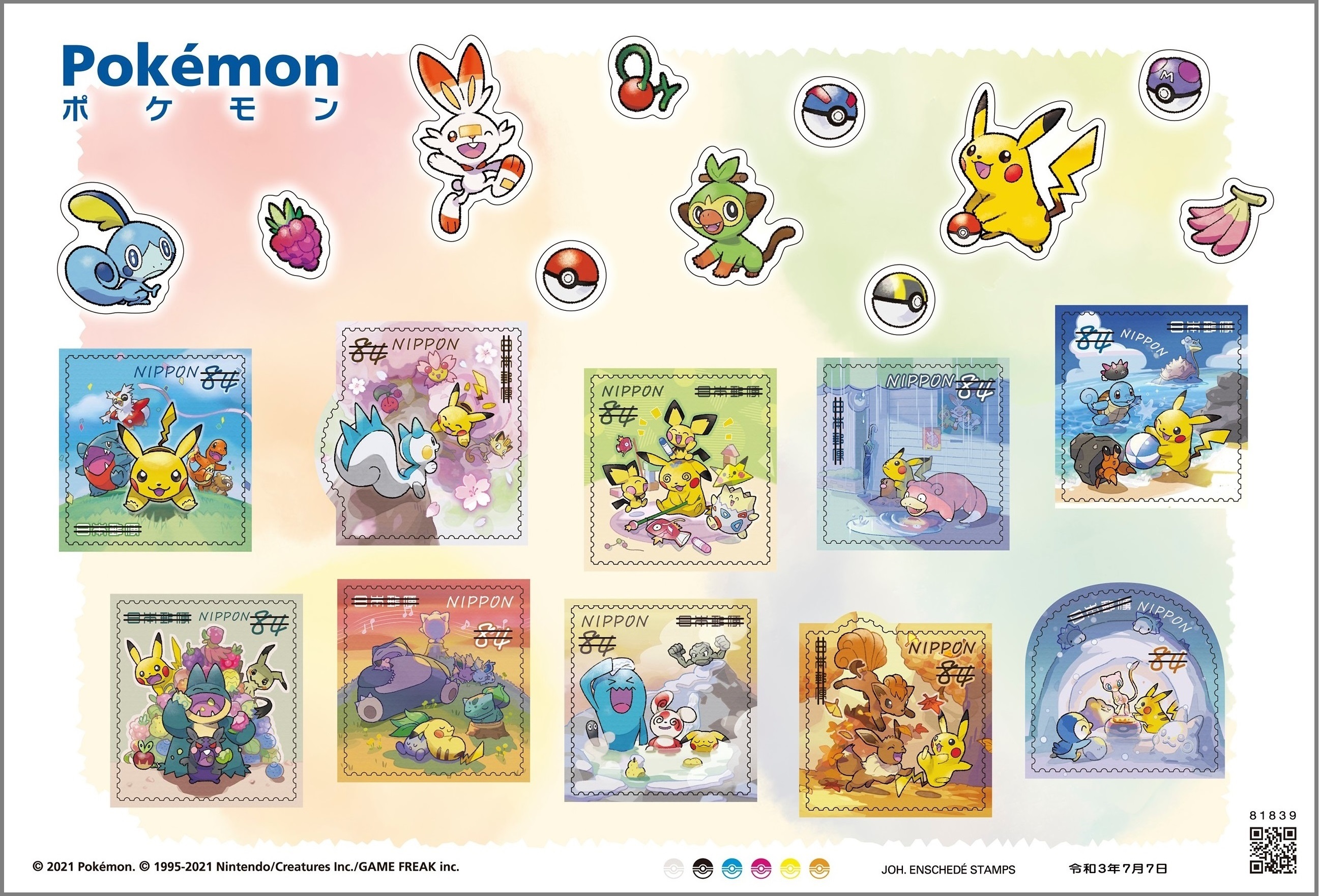 The second collection is a set of ten ¥84 stamps (¥840) which feature colourful illustrations of Pikachu and other Pokémon playing together in different environments across all four seasons.
For serious Pokémon trainers, there will also be a special collectible edition (¥4,000) packaged inside a box that looks like a Poké Ball. This limited-edition set includes different stamps from the two sheets mentioned above and drops on August 25.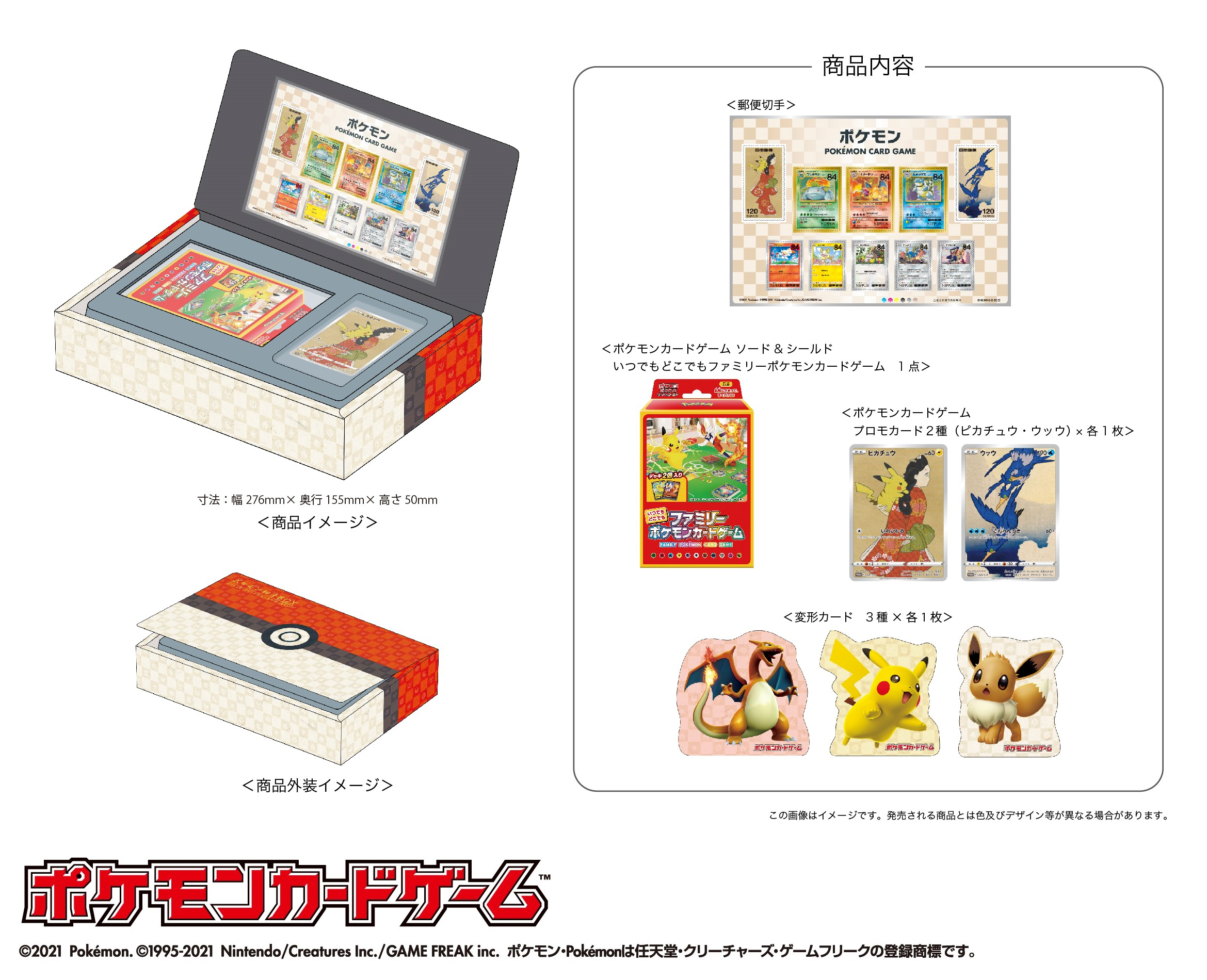 The collectible edition includes a set of eight special ¥84 trading card stamps featuring iconic cards of Venusaur, Charizard and Blastoise. There will also be two ¥120 stamps that are riffs on the classic Japanese artworks 'Beauty Looking Back' and 'Geese Flying Across Full Moon', with Pokémon inserted into the scene.
The set also comes with a Family Pokémon Card Game deck, so you can brush up on your Pokémon card skills. The deck includes two promotional cards and three 'transforming cards' featuring Charizard, Pikachu and Eevee.
The ¥63 and ¥84 stamp sheets will be available for purchase from Japan Post from July 7, while the collectible box will be available on August 25 – so mark your calendars. You can buy them on the Japan Post official website and at post offices nationwide.
Gotta catch 'em all? Check out our Pokémon lover's guide to Tokyo to get your Pikachu fix in the capital.

More news
Take our Time Out Index survey and tell us what life is like in Tokyo
Kyoto just got its very first Pokémon manhole covers
Here's how Tokyo's new large-scale Covid-19 vaccination centre will roll out inoculation
Craft beer from Yoho Brewing is now on sale at Lawson for a limited time
Japan is the sixth most desirable country for people to move for work
Want to be the first to know what's cool in Tokyo? Sign up to our newsletter for the latest updates from Tokyo and Japan.