Tokyo's sakura have taken over the city for the past week, but those pastel pink blossoms are not the only flowers that turn people on the street into Instagram-photographers. Another floral highlight in spring are tulips, with the Kanto region's largest fields found in Tokyo's neighbouring Chiba prefecture.
Chiba's annual Sakura Tulip Festa in Sakura city was cancelled last year due to the Covid-19 pandemic, and city officials even went as far as cutting down hundreds of thousands of flowers to stop people flocking to the grounds for photos. This year, however, the event is celebrating a splendid comeback.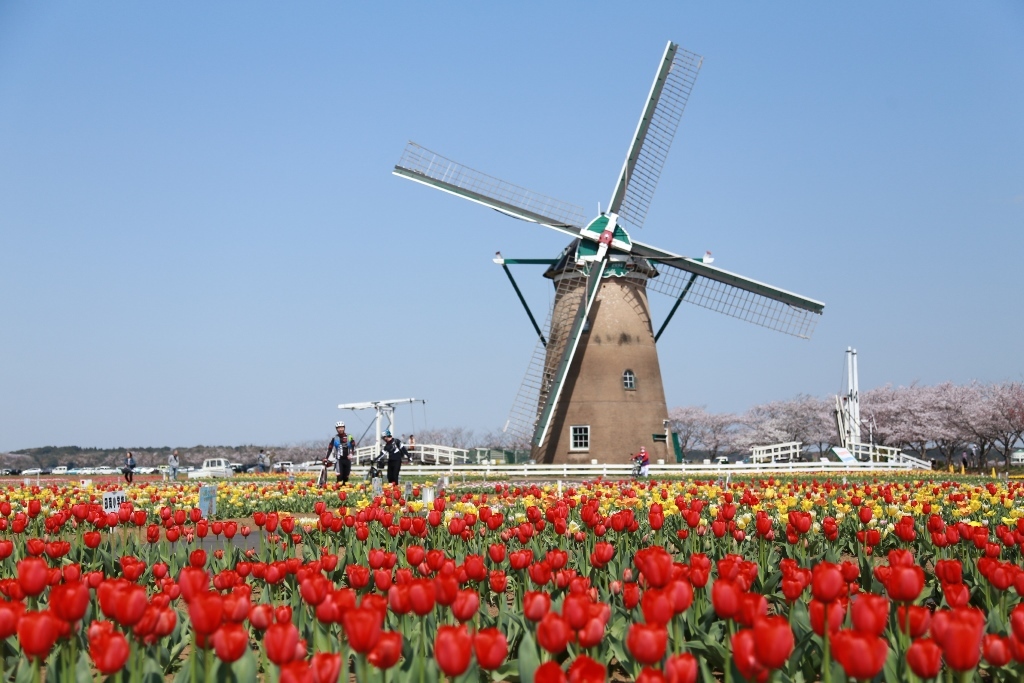 The tulips have fully recovered and will be in full bloom when the festival kicks off on April 3. You can look forward to 800,000 flowers of 100 different tulip varieties, complete with a Dutch-style windmill for that perfect shot, and street organ performances every Saturday and Sunday from 10am, 11am, 2pm and 3pm.
If you'd like to grow your own tulips at home, head over to the designated field where you can hand pick your favourite flowers. You'll have to dig out the entire plant with its bulb, so make sure to wear some sturdy shoes that can handle getting muddy. Ten tulip plants cost just ¥500, but you could also opt for tulips already in pots for ¥150 apiece.
The Sakura Tulip Festa takes place from April 3 to April 25 and entry is free. Although the event is outdoors, you'll have to wear your face mask at all times. For more information, check the event's official website.
More news
Take our Time Out Index survey and tell us what life is like in Tokyo
Japan to provide up to ¥7,000 discount per person per night for staycations
Best new Japanese films and series coming to Netflix in April 2021
What we know so far about the new Harry Potter attraction in Tokyo, opening in 2023
See all the spring flowers in bloom at Garden Necklace Yokohama for free