While the famous Ghibli Museum in Mitaka remains closed for maintenance until January 15, fans of Studio Ghibli anime can tide themselves over by visiting the area's new manhole cover featuring a character designed by Studio Ghibli director Hayao Miyazaki.
Poki, an adorable bird-like creature first created by Miyazaki back in 2001 to commemorate the opening of the Ghibli Museum, now graces ten colourful manhole covers across the city. If you'd like to track them down yourself, see the list of locations:
Jindaiji 1-13
Osawa 6-6
Shimorenjaku 1-18
Shimorenjaku 2-29 (two manhole covers on each side of the street)
Shimorenjaku 3-1
Shimorenjaku 3-15
Shimorenjaku 8-10
Shinkawa 2-1
Shinkawa 6-37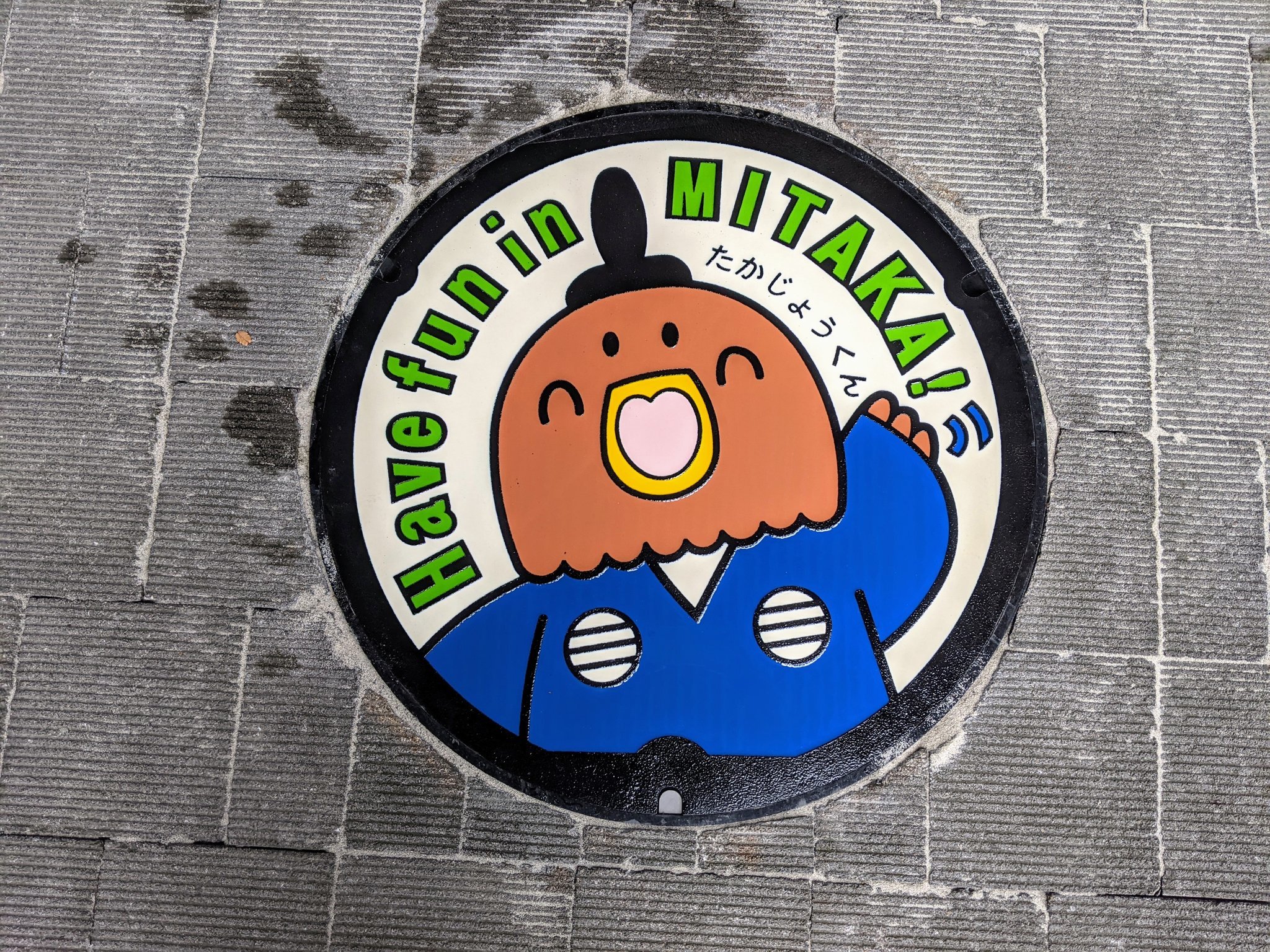 While you're on the hunt, don't miss the two new manhole covers featuring Takajo-kun. This friendly fellow was created to promote Mitaka to foreign visitors. You might see him in shop windows, too, to indicate that staff can speak English.
You'll find Takajo-kun's covers at
Shinkawa 6-37
Shimorenjaku 3-26

For more information on the new manhole covers, see Mitaka city's official website (Japanese only).
More news
What will change in Tokyo during its second state of emergency
Immerse yourself in a digital art sauna at teamLab Reconnect in Roppongi
Lego's new grown-up collection features a cherry blossom bonsai and flower bouquet
These vegan restaurants in Tokyo are offering takeout
Seibuen amusement park will reopen with a new look and a new ride this spring
Want to be the first to know what's cool in Tokyo? Sign up to our newsletter for the latest updates from Tokyo and Japan.