We live in an age where any release of a chart-topping single is quickly followed by a parody poking fun at the artist and lyrics of the song. With her eccentric style and best-selling records, Mother Monster Lady Gaga has inspired her fair share of parodies in the past, but the latest one by Japanese comedians Naomi Watanabe and Yuriyan Retriever might just be the most popular to date.
'Rain on Me' featuring Ariana Grande, a hit single from Gaga's sixth studio album, quickly hit number one on Billboard's Hot 100 chart after its release in May 2020. The original music video for the song opens with Gaga lying in the rain with a knife embedded in her thigh (ouch). More knives fall from the sky on either side of her, before Gaga and Grande perform some fierce choreography with leather-clad background dancers.
There are a number of elements that make the video tricky to reenact, from the technical dance moves to the Blade Runner-esque backdrop, but Watanabe and Retriever have somehow pulled off a spectacle that holds its own in comparison with the original material.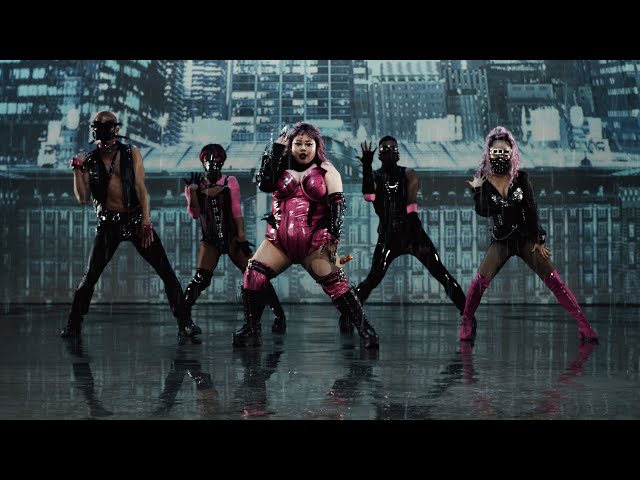 Instead of a shower of knives, Watanabe is pelted by sticks of dango (sweet rice dumplings), which she takes bites of in between dancing. Despite being dubbed a parody, the performances by Watanabe and Retriever are more impressive than comical. They each move so flawlessly that their version of the video could be seen more as a dance cover – especially Retriever, who puts on a far more skilled and dignified performance than her hilarious (and cringe-inducing) audition in America's Got Talent last year.
Read more
Tokyo's most crowded places are now empty – here's where to explore
Shibuya's Miyashita Park has reopened as a shopping mall with a rooftop park
Sumida Aquarium's new jellyfish chamber is the dreamiest place in Tokyo right now
A Bauhaus exhibition and film festival are coming to Tokyo this summer
This forested park in Saitama prefecture is getting a new teamLab exhibition