Universal Studios Japan just celebrated the opening of the world's first Mario Café and Store in the Osaka theme park's Hollywood Area in mid-October, and now its new Super Nintendo World extension finally has a confirmed opening date. The area is set to open to the public on February 4 2021, but if you just can't wait to see it, check out these new images from inside the attractions.
The area's main attraction is actually set inside Bowser's massive fortress, guarded by an intimidating Bowser statue that's surrounded by thick stone walls, steel doors and a spiked iron fence.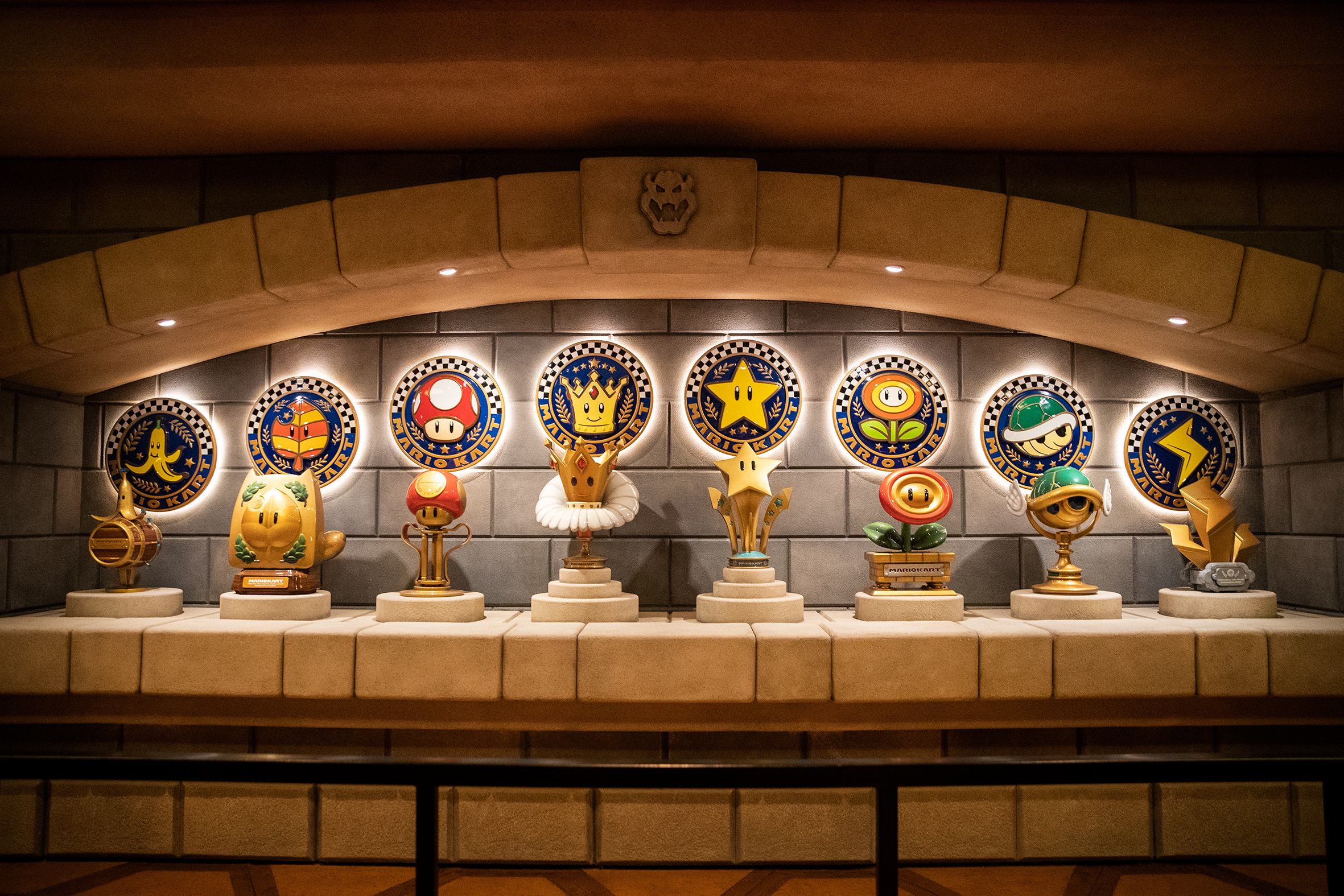 Beyond the scary entrance, you'll find the main ride: Mario Kart: Bowser's Challenge.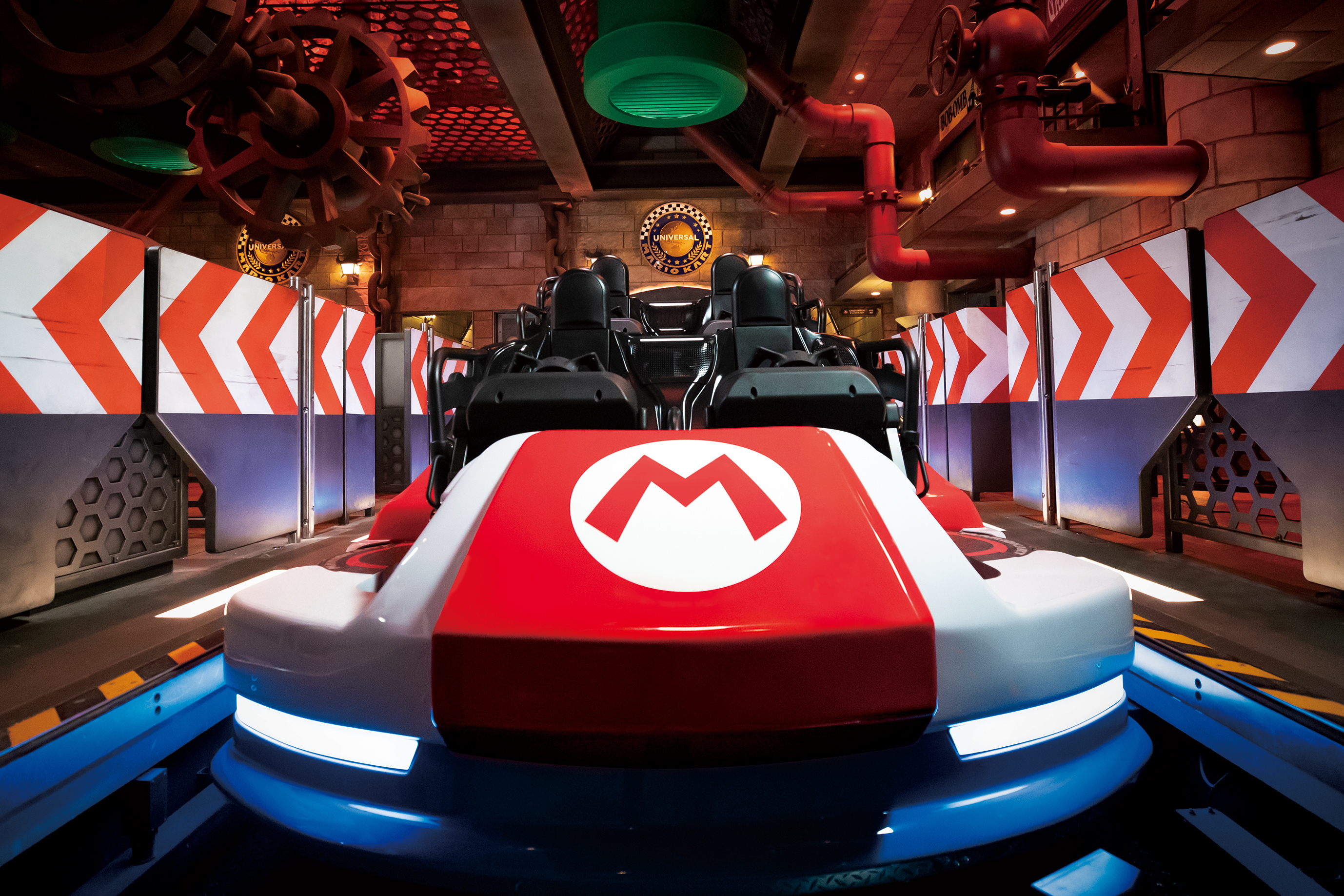 That's right, it's a real-life Mario Kart ride, where you can race against your favourite characters. Don an augmented reality (AR) headset, jump into the kart, hands on the steering wheel and off you go. While drifting and spinning along the route, you'll pick up items you can use to repel your enemies, just like in the Mario Kart games.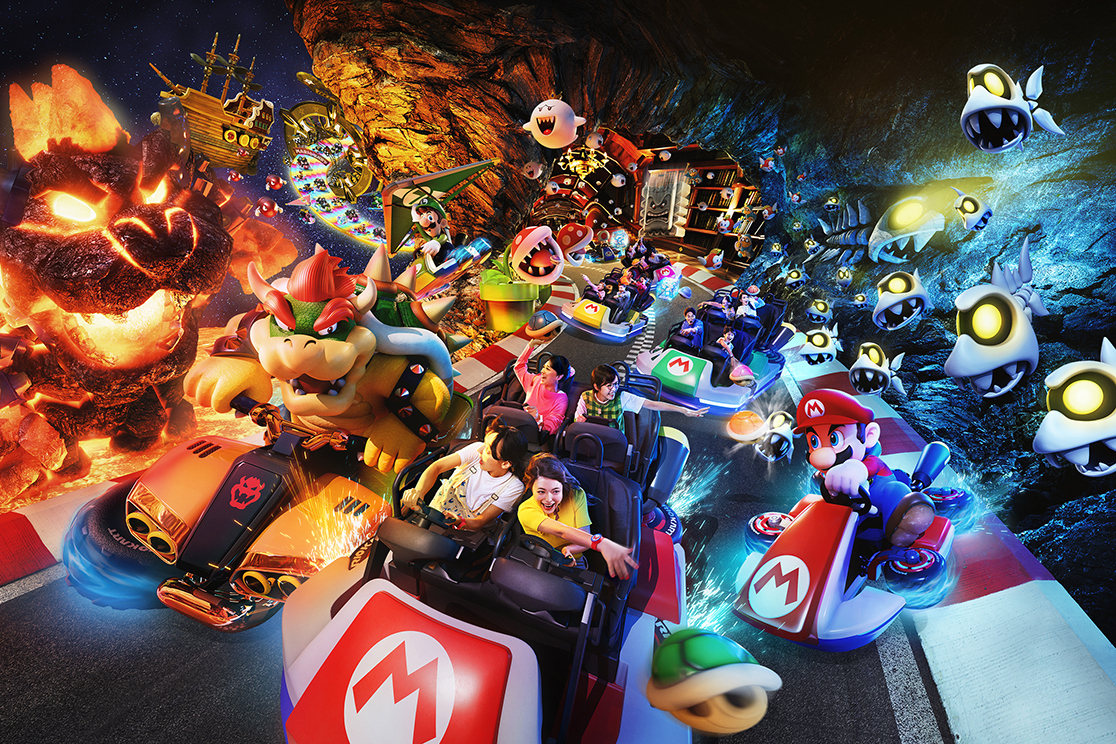 Between the AR, some nifty projection mapping and video projections, you'll feel like you're inside one of the games. And just like any good kart race, the experience will change each time you ride, so don't take your wins for granted.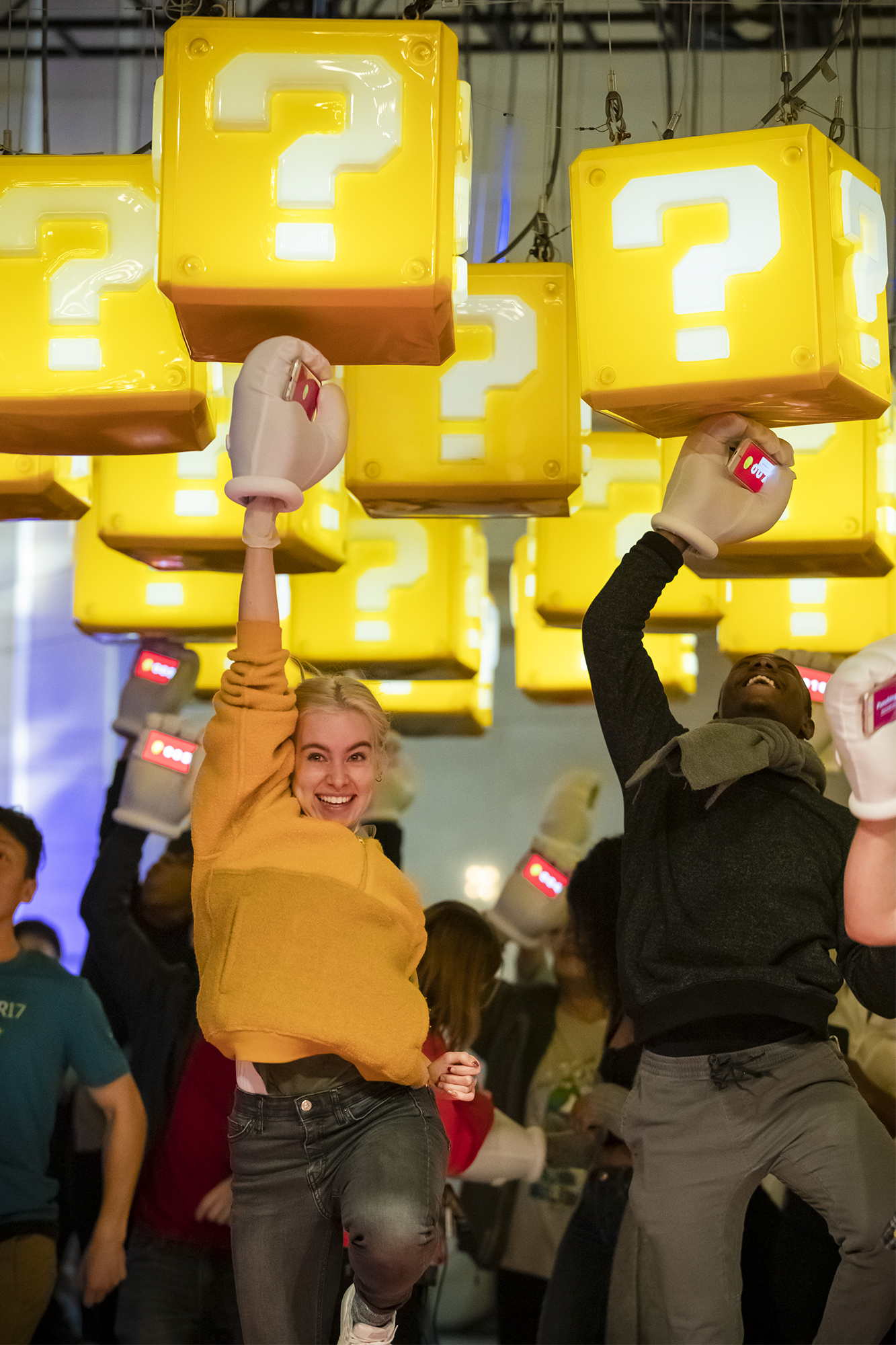 You can also look forward to exploring Princess Peach's castle, hopping on a Yoshi ride attraction, plenty of shops and restaurants, plus an interactive challenge where you'll have to move like Mario, jumping up to hit blocks and collect virtual coins and items. During the Key Challenge, you'll also be able to collect special keys and character stamps at different spots inside the area. If that's hard to imagine, check out the picture above from a promotional event for Super Nintendo World in New York earlier in the year.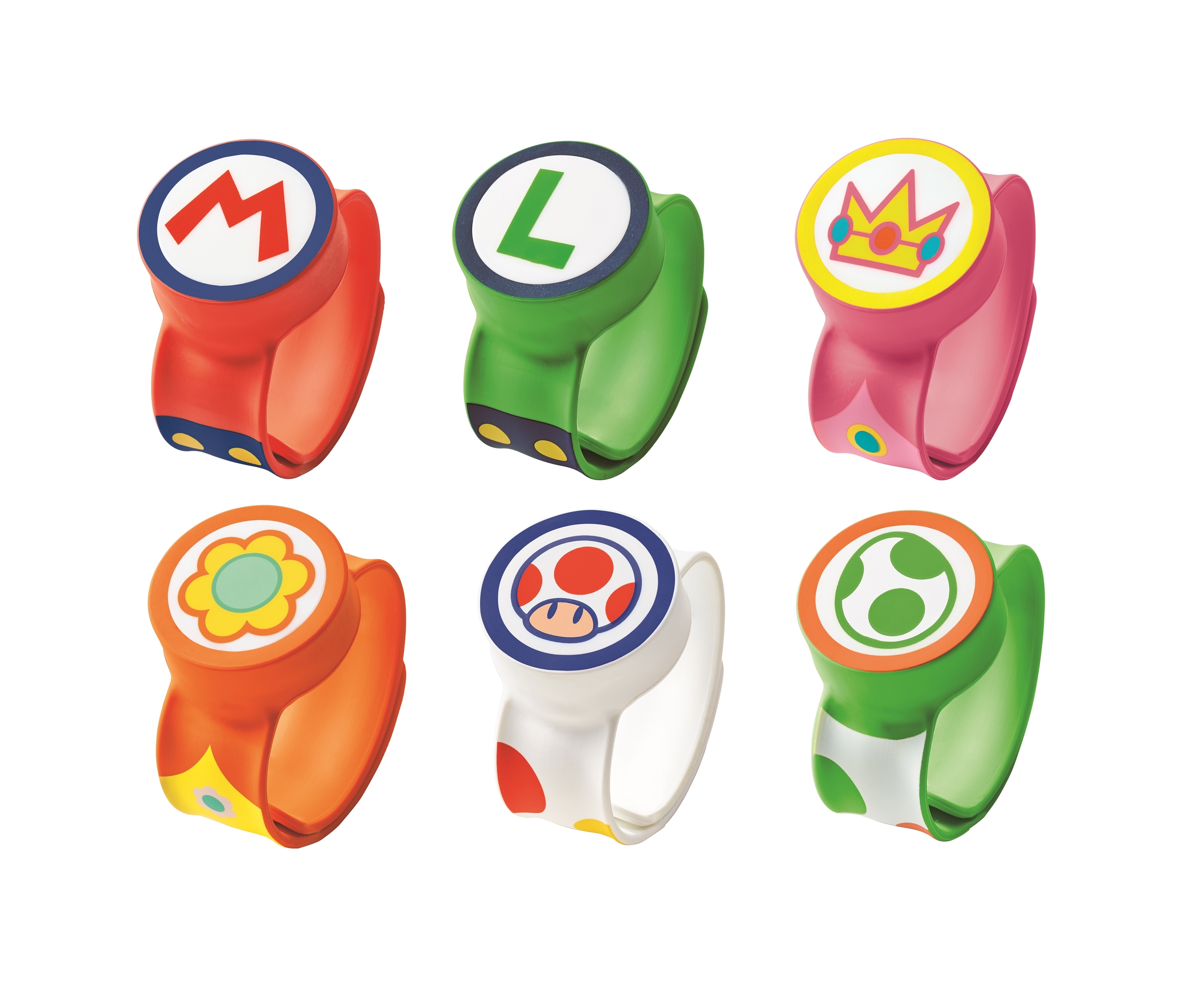 To start collecting, you'll need to purchase a Power Up Band on site and connect it to a special app. You'll be able to check the number of coins you've collected, see how you rank compared to others and even compete against other visitors in real time.
The opening of Super Nintendo World on February 4 2021 will mark the beginning of USJ's 20th anniversary celebrations.
More from Time Out Tokyo
The best Japanese films and series coming to Netflix in December 2020
The newly renovated Koganeyu bathhouse in Sumida now features a DJ booth and taproom
Artist Takashi Murakami has added a 10m-tall golden statue to Roppongi Hills
Ikea will open a new store in Shinjuku in spring 2021
In photos: see stunning autumn leaves from Tokyo to Hiroshima