Along with its annual selection of holiday movies, Netflix is adding a ton of new Japanese titles this December, ranging from feel-good romantic dramas to fantasy thrillers. Starting on December 1, you can binge-watch just about every Godzilla movie ever made, or curl up with a charming comedy about a woman who opens a Japanese diner in Helsinki. Either way, you can bet your watchlist won't be running dry this month – it's almost as though Christmas has come early. Bear in mind that not all of these films offer English subtitles and regional restrictions may apply.
Synopsis: Miki is a transgender woman who recently left her country hometown for the city of Kobe to work in fashion. She sets out to look for a roommate to share an apartment with and comes across Goro, a man she used to go to school with. Goro does not immediately recognise Miki, who was living as a boy when they were students, but after the initial surprise of Miki's new identity, the two get along well as flatmates.
Overview: Japanese LGBTQ+ films and series are often dominated by BL (boys love) manga-inspired storylines that don't always provide an accurate depiction of sexual minorities in Japan. While it does include the classic manga trope of two unlikely individuals sharing a home together, 'Life as a Girl' is also a sweet, yet authentic tale of a young woman moving to the city to live as the truest version of herself. Available December 1.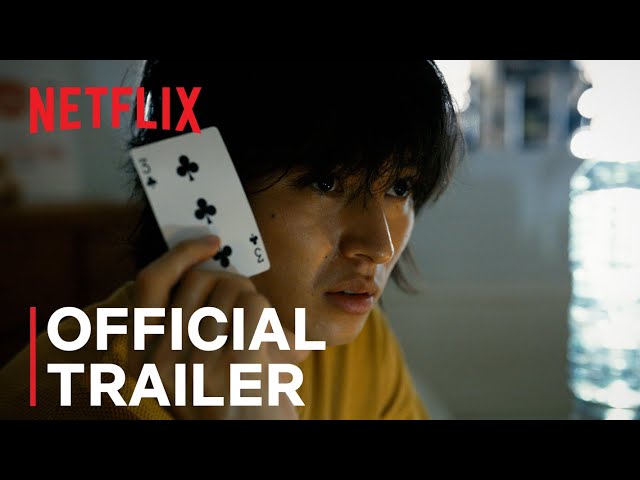 Synopsis: A group of three friends who normally entertain themselves with video games go looking for some excitement in Shibuya one day. When their mischief catches the attention of nearby police, the trio escape into a bathroom only to discover they've suddenly been transported into what seems like a real-life video game.
Overview: Live-action Netflix adaptations of manga or anime are typically poorly received by audiences, but from what we've seen in trailers, there's reason to have high hopes for this particular series. The new series, directed by filmmaker and video game designer Shinsuke Sato, kicks off with an eerie scene of a mysteriously deserted Shibuya Crossing and a series of sinister game rules implying that not every player will make it out alive. Netflix advises the series isn't suited for viewers under 14 so you know they're pulling out all the stops. Available December 10.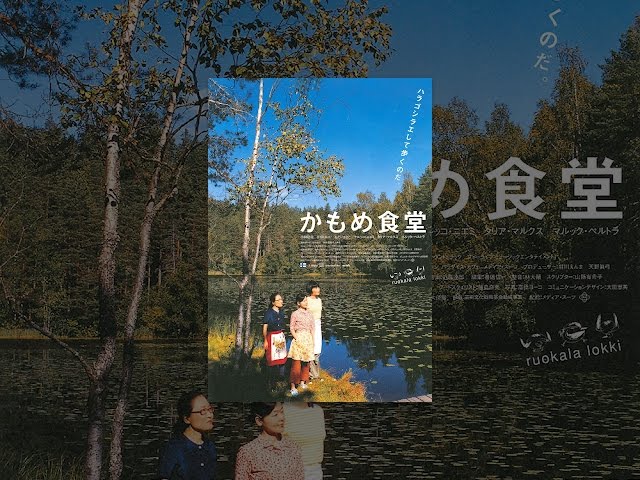 Synopsis: Sachie, a single woman living in Helsinki, has set out to open her own diner in the city. Though she's passionate about her new business, Sachie finds it difficult to turn a profit serving her one regular customer who gets free coffee for being the diner's first patron.Still, Sachie's fortune turns around when she hires a new recruit called Midori.
Overview: With mouth-watering scenes of handmade onigiri and Japanese grilled salmon, 'Kamome Shokudo' is sure to entice fans of 'Midnight Diner' as well as anyone who appreciates a quirky feel-good story. Available December 1.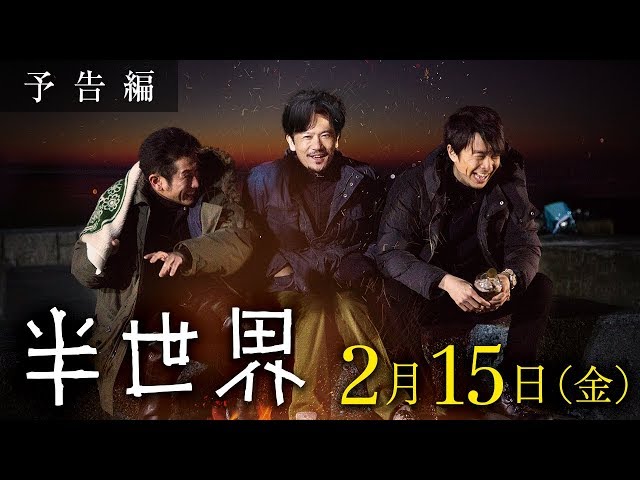 Synopsis: Three childhood friends, Koh, Mitsuhiko and Eisuke, are reunited as working adults in their small and rural hometown. Initially, Eisuke's return after several years in the Japan Self-Defense Force sparks a jovial homecoming, but it soon becomes evident that Koh and Mitsuhiko's lives, along with Eisuke's traumatic experience abroad, have created complicated rifts between them.
Overview: Junji Sakamoto directs this poignant and bittersweet story of the challenges inherent in the human condition. It's not exactly a feel-good movie, but at its core, 'Another World' is a comparison between the three individuals with similar small town origins but different approaches to the world around them. Available December 1.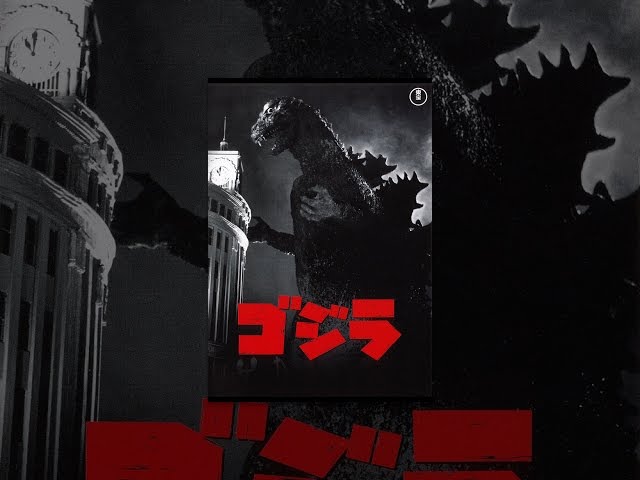 Synopsis: When cargo ships and fishing boats go missing off the coast of Odo Island, residents begin to fear that an ancient sea-dwelling beast known as Godzilla could be behind the mysterious disappearances. The Japanese government eventually sends experts to investigate and they are disturbed to see that what they're up against is far more terrifying than anyone could have imagined.
Overview: The original 1954 production of Godzilla comes as part of a collection of classic Godzilla movies that are all hitting Netflix on December 1. Though the new selection will include spin-offs like the 1964 film 'King Kong vs. Godzilla', the original version deserves a watch before any of the newer reboots. It might not have the 21st-century effects like disaster movies of today, but this is the movie that sparked the subsequent boom of kaiju films in modern cinema. Available December 1.
Synopsis: A high school senior called Jun puts up a homophobic front but is actually secretly gay himself. One day, Jun bumps into his classmate, Sae, at a bookshop and sees her buying a gay romance manga. Jun tells her that gay people are dirty and Sae tells Jun off for his insensitive comments, but the encounter sparks a friendship between the two and Sae begins to develop romantic feelings for Jun.
Overview: Starring the charming Ryoko Fujino and Daichi Kaneko as Sae and Jun, this youthful drama explores the tiresome struggle to hide the most intimate parts of oneself in order to fit in. Based on the novel by Naoto Asahara, the series is emotional and will pull your heartstrings while providing enough laughs to keep you in high spirits throughout. Available December 1.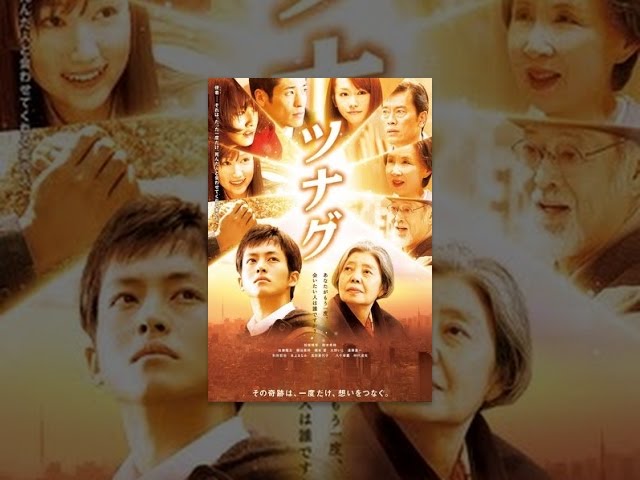 Synopsis: Ayumi possesses supernatural powers to connect the living with the world of the dead. A number of people who want to communicate with their deceased loved ones go to Ayumi in search of closure, but he's still in training, and has a lot of questions about his role as a medium.
Overview: Starring Kirin Kiki ('Shoplifters') and Tori Matsuzaka ('Erased'), 'Until the Break of Dawn' explores the kind of philosophical questions of life and death that we tend to ask ourselves at the sudden loss of a loved one. The film, released in 2012, won the Japan Academy Award for Newcomer of the Year. Available December 1.
More from Time Out Tokyo
The newly renovated Koganeyu bathhouse in Sumida now features a DJ booth and taproom
Disney+ documentary 'Marvel's 616' uncovers the mysteries of the Japanese Spider-Man
Download 250 free images from five Studio Ghibli films including 'My Neighbor Totoro'
Artist Takashi Murakami has added a 10m-tall golden statue to Roppongi Hills
The new Haruki Murakami Library at Tokyo's Waseda University will open in 2021