You'll have a new reason to visit Roppongi this holiday season as artist Takashi Murakami has taken over the Roppongi Hills complex. Known as the Roppongi Hills Takashi Murakami Project, the event features an over-the-top art installation, a flower-themed café and numerous opportunities to catch Murakami's art, including at the Stars exhibition at Mori Art Museum and a colourful afternoon tea at Grand Hyatt Tokyo. Even Roppongi Station is decked out, with pictures of Murakami's iconic smiley flower lining the walls of the station exit, not to mention the light posts along the illuminated Keyakizaka-dori.
The star of the show has got to be the giant 10m-high golden sculpture known as 'Flower Parent and Child'. Officially unveiled on Thursday November 26, the statue is free to observe at the Roku-Roku Plaza. You'll also want to make a full circle around it as its back and sides are also decorated with flowers showing different expressions. The statue is slated to be on display until the end of May 2021, so there's plenty of time to head on over and snap some photos.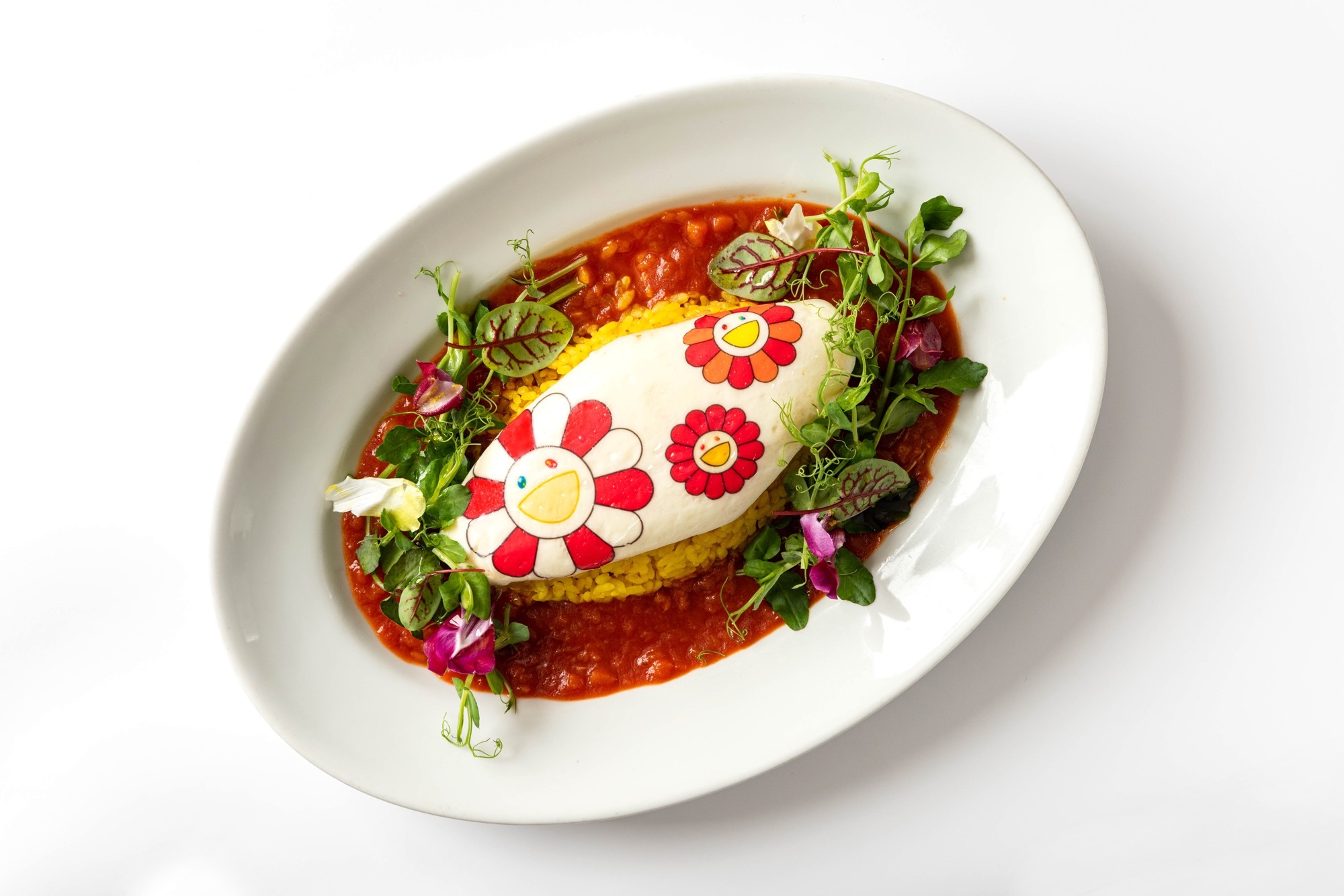 A special Murakami flower-themed café has also been launched at the Hills Café. It serves up highly Instagrammable food adorned with Murakami's signature flower motif and you'll even find the friendly florals all over the walls and tables. Expect dishes including flower curry, flower pasta and a pretty flower omurice (rice wrapped in an omelette). The café will be open until January 3 2021.
Then there are the festive Wish a Wish capsule message cards, free Murakami-decorated postcards that are available for pick-up around Roppongi Hills. After you've written a message, you can send them off for free via the special post box. Just remember, it's a time capsule, so the recipient will get your postcard one year later.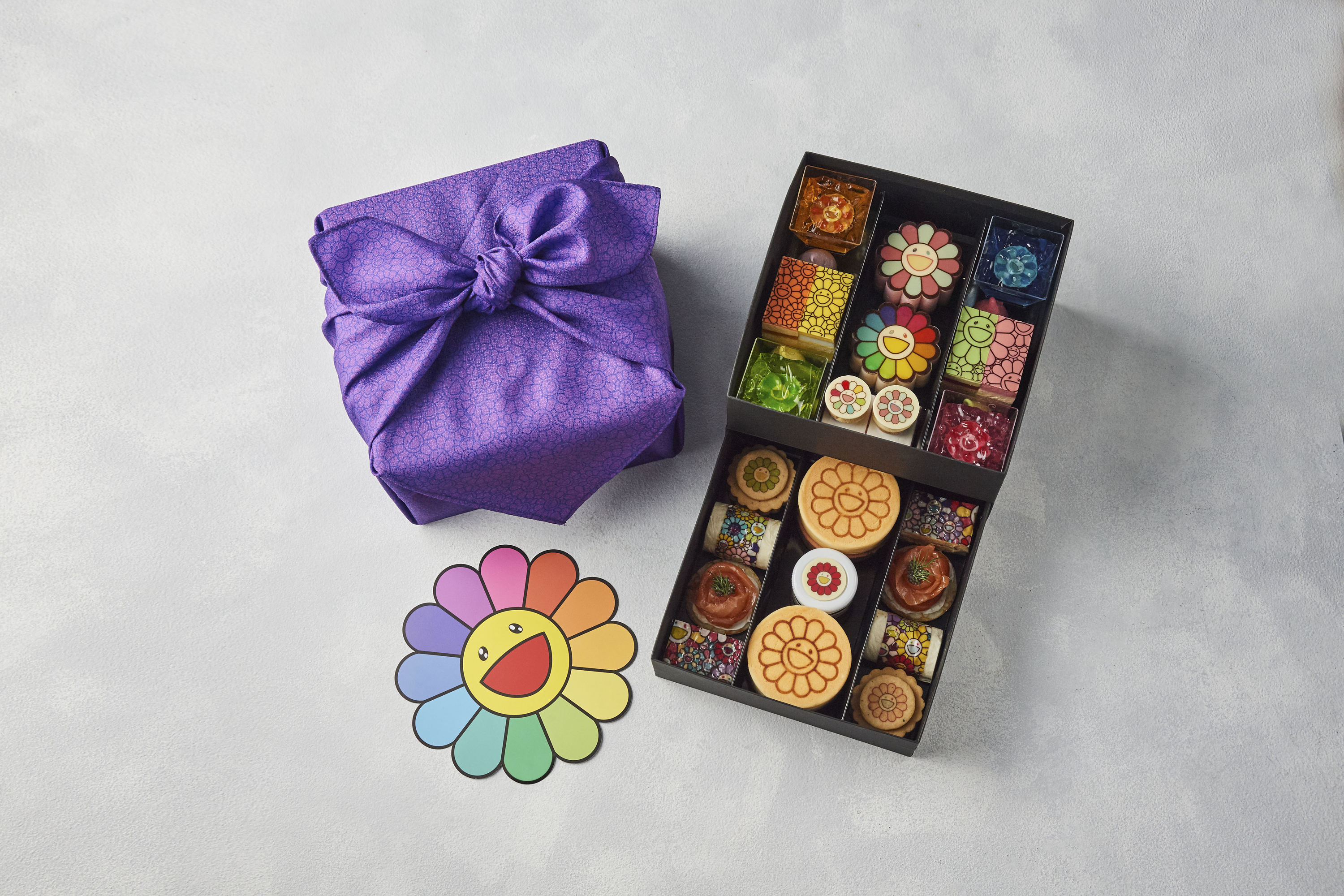 If you aren't able to make it to the Grand Hyatt Tokyo for the Murakami afternoon tea, you can now enjoy the experience at home. The hotel is offering the afternoon tea menu for takeaway, including delectable savory bites and desserts adorned with the flower motif. A takeaway box for two people goes for ¥18,000 and can be reserved here (in Japanese only).
More from Time Out Tokyo
Luke's Lobster in Shibuya Stream now offers its seafood rolls at less than half price
Random Japanese product 1: a bronze banana hammer made from an actual banana
The new Haruki Murakami Library at Tokyo's Waseda University will open in 2021
Download 250 free images from five Studio Ghibli films including 'My Neighbor Totoro'
Revealed: Osaka is the fifth most expensive city in the world right now