Illuminations are a popular winter event all across Japan, and one of the more unusual spectacles this year is this massive light-up of rice terraces in Wajima, Ishikawa prefecture. Located in the Noto Peninsula on central Japan's Honshu island, the city's little coastal town of Shiroyone is home to 1,004 small rice paddies set onto steep slopes facing the sea. Collectively these stunning rice terraces are called Shiroyone Senmaida, and they are known as one of Japan's Special Places of Scenic Beauty.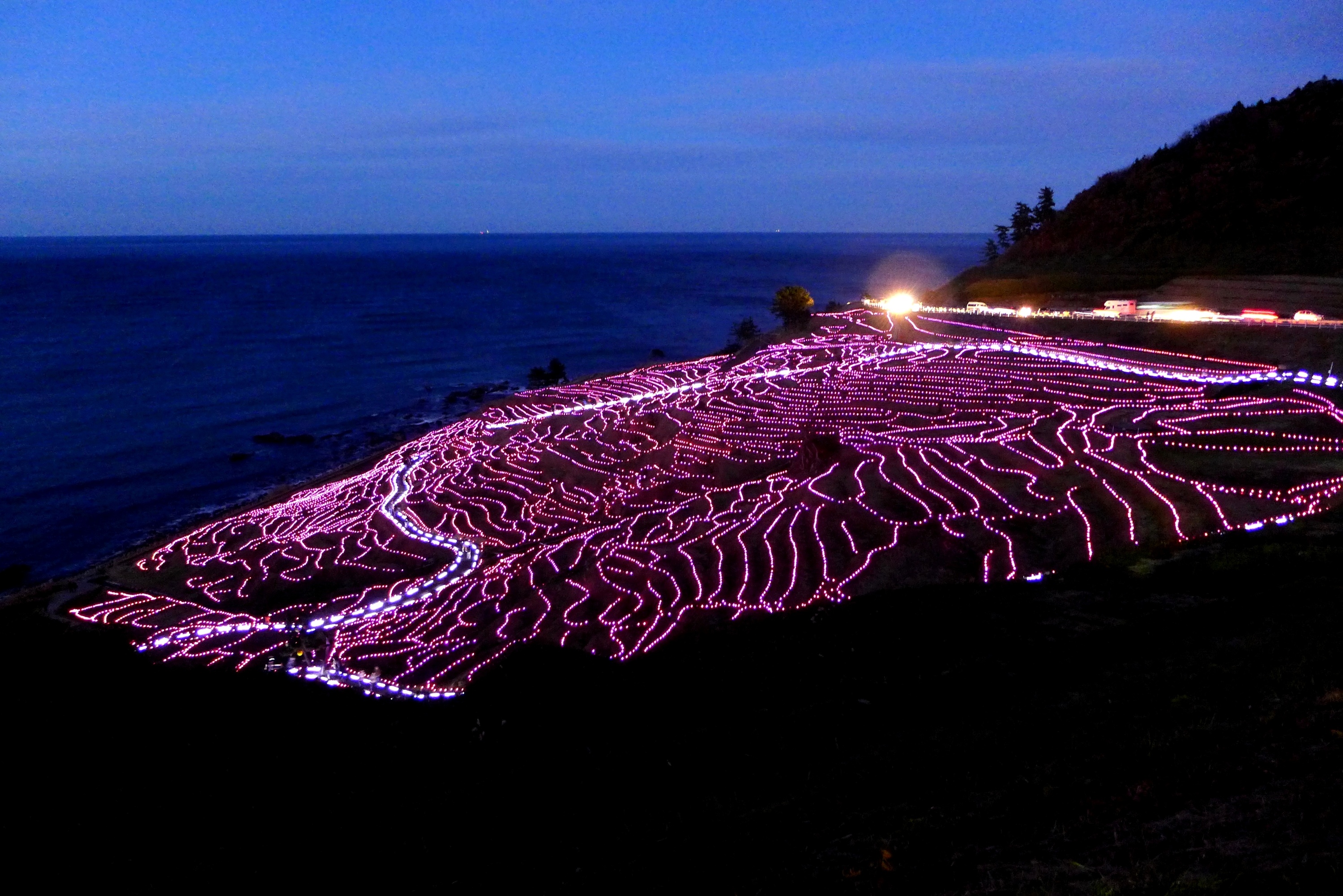 Shiroyone Senmaida's annual light-up festival Aze no Kirameki is now ongoing until March 14 2021. A total of 25,000 solar-powered LEDs have been installed at the rice fields, switching between pink, green, gold and blue lights every 15 minutes. Don't worry, you won't be left stumbling in the dark. Just follow the illuminated walking path leading into the terraces and you'll be able to see the sparkling lights up close.
There are no train stations near the hillside rice terraces. There are, however, infrequent buses from Kanazawa Station (with one transfer). Your best option is to drive from Kanazawa Station, which is two hours away.
Click here for more information on Shiroyone Senmaida.
More news
In photos: Northern Japan's autumn foliage has reached its peak colours
The three new restaurants you should try at Gems Aoyama Cross in Shibuya
Tokorozawa Station to play music from 'My Neighbor Totoro' on train platforms
Japan could extend the New Year holidays by a whole week in 2021
National parks in Japan are installing wifi to encourage 'workations'