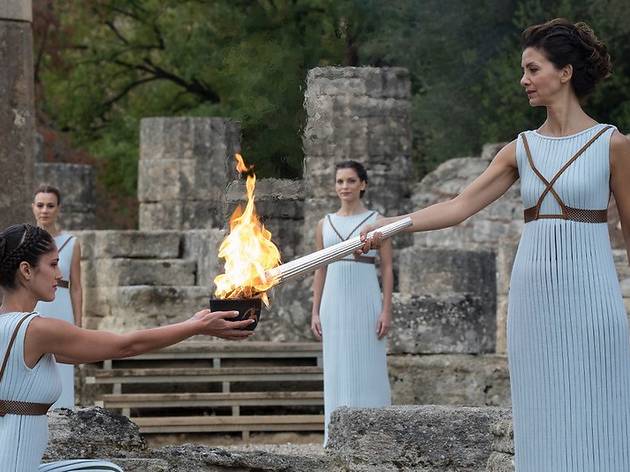 Watch: the Tokyo 2020 Olympic torch lighting ceremony will be live-streamed on March 12
Posted: Thursday March 12 2020, 3:55pm
The Tokyo 2020 Olympics don't start until July, but the festivities have already begun. On March 12, the Olympic flame will be lit on the ancient grounds of Olympia, Greece and the ceremony will be live-streamed online at 5.45pm (Japan Standard Time).
After the lighting ceremony, the flame will travel through Greece until March 19, when it will be handed over to Tokyo at Panathenaic Stadium in Athens. From there, the flame will be transported to Japan via a special airplane, called Tokyo 2020 Go, and the Japan leg of the torch relay will begin on March 26 in Fukushima prefecture. The torch will travel through all 47 prefectures before the opening ceremony on July 24 when the torch will be used to light up the Olympic cauldron, which will stay lit until the closing ceremony on August 9.
Stream the torch lighting ceremony live here. Keen to see the Games? Here's everything you need to know about the Tokyo 2020 Olympic and Paralympic Games.
Share the story