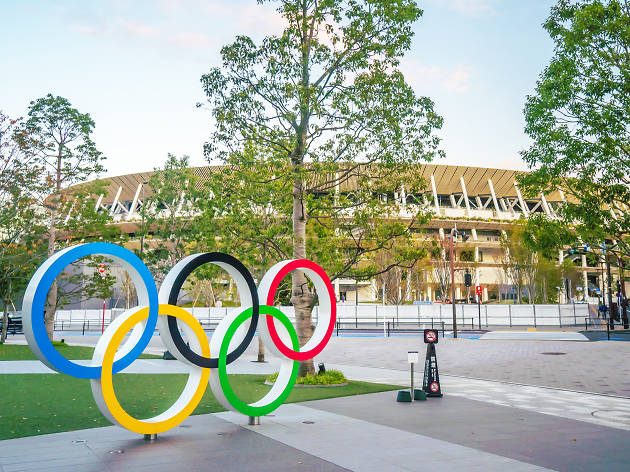 Guide to Tokyo 2020 Olympics and Paralympics – postponed
Insider tips to having your best time in Japan: how to get tickets, where to stay, things to do besides watching the Games, and more
[Update, March 24]: The Tokyo 2020 Olympic and Paralympic Games have been postponed and will be held latest by summer 2021. Details will be updated here.
***
Japan is not afraid to break barriers. As the first Asian nation to host the Summer Olympics and Paralympics, it saw the 1964 Tokyo Games help rebrand the country from a war-ravaged nation to a forward-thinking powerhouse. After hosting the Winter Olympics in Sapporo in 1972 and Nagano in 1998, the torch has again returned to Japan, making it the only Asian country to host the Summer Games twice.
To accommodate the vast number of visitors expected to attend this momentous event, Tokyo has been hard at work, redeveloping parts of Shibuya, constructing a new Yamanote line station and increasing foreign language signage, among other projects. All the hard work will pay off on July 24 2020, when athletes and officials from 206 nations will appear at the Opening Ceremony in the Olympic Stadium.
If you're one of the 40 million foreign tourists expected to visit Japan for the Olympics and Paralympics and feeling a bit overwhelmed by it all, don't fret – we have your back.
RECOMMENDED: 88 things to do in Tokyo
The basics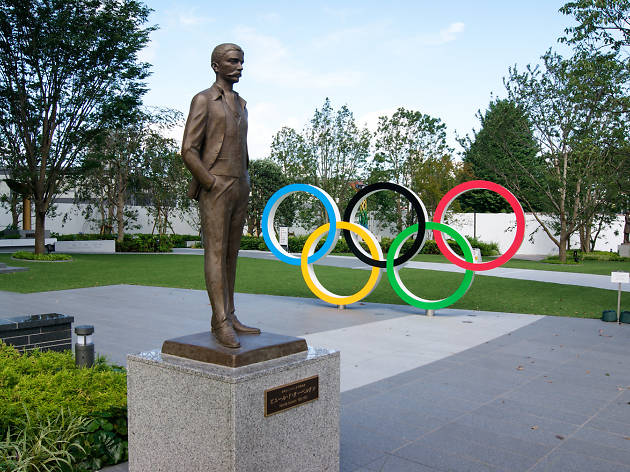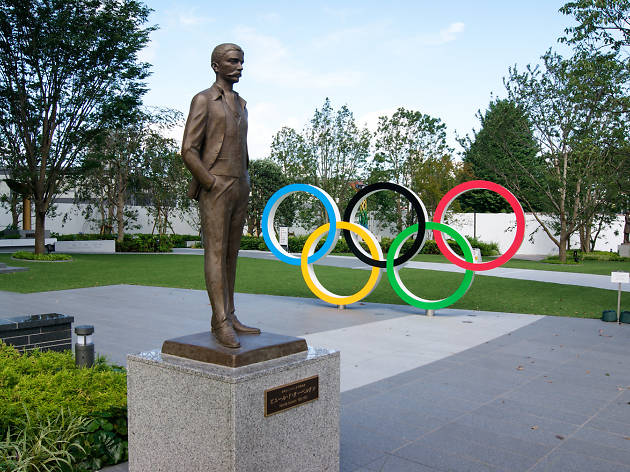 Photo: Joel Papalini/Dreamstime
When are the Olympics and the Paralympics?
The Games of the XXXII Olympiad will be held from July 24 to August 9 and feature 33 sports. The softball and football matches will start on July 22 while the Opening Ceremony will be on July 24.
The 16th Summer Paralympic Games will be held from August 25 to September 6 and feature 22 sports.
What will Tokyo 2020 do differently?
Tokyo 2020 is focusing on sustainability and relief efforts for the areas in the Tohoku region affected by the March 2011 tsunami and earthquake. Tohoku will host baseball and softball at Fukushima Azuma Baseball Stadium – along with Yokohama Baseball Stadium – as well as one of 30 'Live Site' venues across the country, which will offer big-screen sporting action as well as food and drink, special events and live performances.
As for sustainability, items such as podiums, uniforms, medals and the torches have been made from recycled materials. The Olympic Village has furnished the athletes' rooms with cardboard beds, which can be recycled into paper products after the Games.
Tokyo 2020 is emphasising omotenashi, the humble and courteous Japanese hospitality that has won over the world. If you run into trouble there will be volunteers, both Japanese and foreign, to help you out. In true Japanese fashion, a friendly fleet of robots will greet visitors, broadcast the Games for off-site screening, and assist with security at the venues.
What will the weather be like?
There was a good reason why the 1964 Summer Olympics were held in October. Summer in Tokyo is notoriously hot, humid and prone to typhoons. In 2019, temperatures in Tokyo hit the high 30s.
But don't worry, there will be ways to cope; after all, millions of people live through Tokyo summers every year. Tokyo 2020 has taken measures to make life more comfortable for spectators, including the potential use of artificial snow to lower heat levels, allowing spectactors to bring one bottled water into venues, and some dorky yet effective umbrella hats, in addition to adjusting event times to avoid the harsh midday sun.
In a contentious move, the marathon and race walking events have been moved up north to Sapporo, which has a milder summer climate.
Have any new sports been added?
Absolutely. Sport climbing, surfing, skateboarding and karate have all been added to the line-up. And after being removed in 2008, baseball (men's) and softball (women's) are making a much-anticipated comeback.
What can I do besides watching sports? 
One of the most rewarding things about going to the Olympics is learning about the culture of the host country. The Tokyo 2020 Nippon Festival, comprising four big cultural events taking place from April to September, will introduce traditional and contemporary Japanese culture to a global audience.
August is also prime matsuri (festival) season in Tokyo and throughout Japan, and local temples, shrines and neighbourhoods will be hosting festivals with street food and cultural performances. Watch out for the street dancing fests Bon Odori and Awa-Odori in particular.
However, do note that major summer events in and around Tokyo, especially the fireworks festivals and the Fuji Rock music festival, have been rescheduled so they don't clash with the Olympics. (Fuji Rock is now set for August 21-23 instead of its usual late-July dates.)
The Olympics are not just a time to celebrate Japanese culture – they are an opportunity for cultural exchange, and many of the participating nations will host hospitality houses and festivals with events, food and meetups. Most of the locations are to be confirmed but we know Team Netherlands and Heineken have partnered up, and Switzerland will have a pop-up village on Harajuku's Cat Street.
The venues
Photo: fb.com/tokyo2020
The Games are divided into two zones: the Heritage Zone and the Tokyo Bay Zone. The former, which includes the Olympic Stadium (formerly the National Stadium) and the Yoyogi National Stadium, is situated inland and uses venues from the 1964 Games. Tokyo Bay Zone, where you'll find the Ariake Gymnastics Centre and Odaiba Marine Park among others, is on the artificial islands at Tokyo Bay.
The Athletes' Village is sandwiched between the two zones, on the man-made island of Tsukishima. The island is home to Monja Street, a street filled with izakayas serving monjayaki, a Tokyo delicacy similar to okonomiyaki (a type of savoury pancake).
Are there venues outside of Tokyo?
Events will also be held in neighbouring prefectures Saitama, Kanagawa and Chiba, which are all easily accessible by train from Tokyo city centre. The football will be hosted in six different prefectures (Hokkaido, Ibaraki, Miyagi, Saitama, Kanagawa and Tokyo) and water sports such as sailing and surfing will take place near the ocean in Kanagawa and Chiba. The cycling road race will kick off in Tokyo, cover three prefectures (Kanagawa, Yamanashi, Shizuoka) and finish near Mt Fuji.
In a controversial decision, the International Olympic Committee moved the marathon and race walking 800km to the north to Sapporo's Odori Park due to heat-related concerns.
Where to stay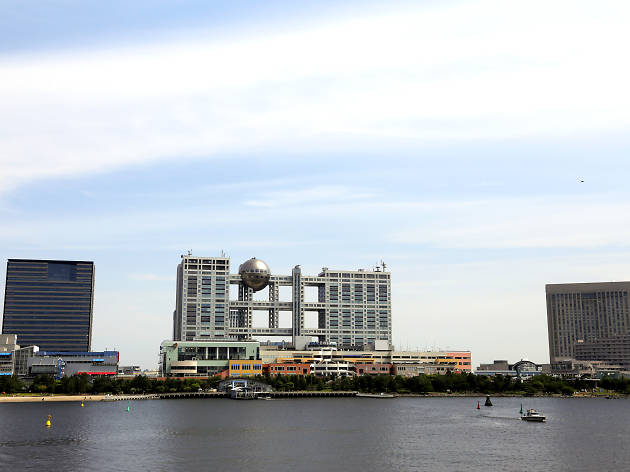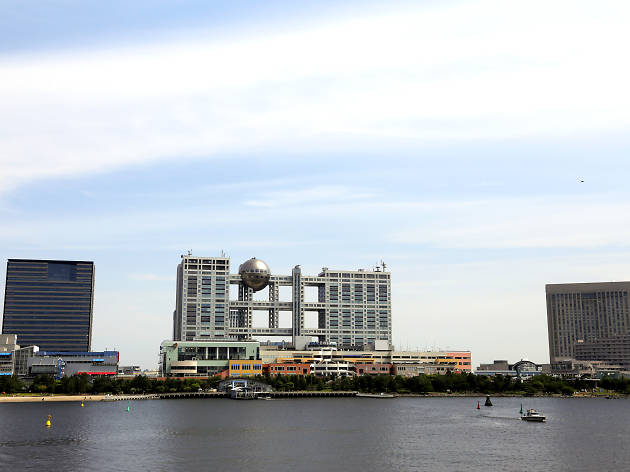 Photo: Tokyo 2020
What are the best neighbourhoods to stay in? 
We recommend staying anywhere along the Toei Oedo Line. Not only does it connect the Olympic Stadium, the Tokyo Metropolitan Gymnasium, the Kokugikan Arena and the Olympic Village, but it also gives easy access to the Yurikamome Line monorail (transfer at Shiodome).
The events in Odaiba are held along the Yurikamome Line, which will take you to events at Ariake Station (gymnastics, tennis, volleyball, cycling and skateboarding), Telecom Center Station (equestrian, canoe, rowing), Daiba Station (beach volleyball) and Odaiba-kaihinkoen Station (aquatics). Odaiba, a man-made island in Tokyo Bay, is home to the digital art museum teamLab Borderless, a giant Gundam robot, indoor theme parks and shopping malls.
The Oedo Line is also ideal for sightseeing, with the Tsukiji fish market, the museums and old-school Okachimachi shopping street of Ueno, and the clubs of Roppongi and Kabukicho all on its route.
If hotels in central Tokyo are booked up, or exorbitantly priced, we recommend staying in large cities with convenient train lines such as Ikebukuro and Yokohama, or staying out west on the JR Chuo Line for a taste of local life. Kichijoji, home to the Ghibli Museum and Inokashira Park, and counter-culture hub Koenji, with its public art and vintage stores, are a couple of excellent options less than 30 minutes from Shinjuku. The Chuo Line also gives access to Shinjuku, Kanda, Tokyo Station and Akihabara.
What's the train situation like?
Tokyo trains are notoriously packed at all hours of the day and stop running around midnight or 1am. The details are still being discussed, but it's likely that during the Olympics the trains will run for 60 to 90 minutes longer than usual due to some of the sporting events finishing late at night.
Tokyo's loop line JR Yamanote and the Tokyo Metro and Toei Subway lines are considering running their trains past 2am for the Olympics. Train lines in Sapporo, Miyagi and Ibaraki will offer special night services after evening football events.
How to get tickets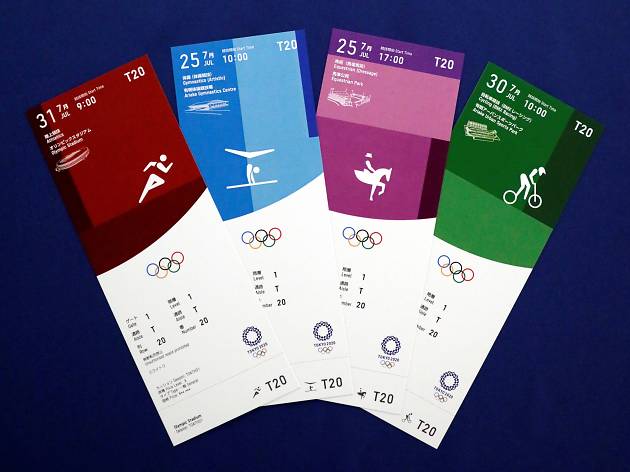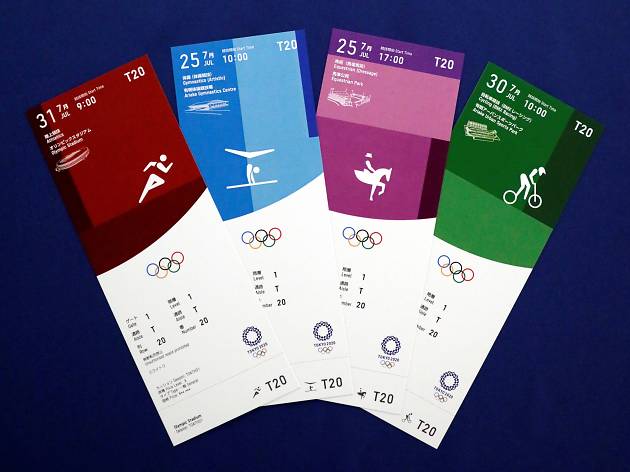 Photo: Tokyo 2020
Ticket prices range from ¥2,020 (yes, really) to ¥300,000, with the average price hovering around ¥8,000. Overseas residents can purchase tickets through an Authorised Ticket Retailer (ATR).
In Japan, a portion of the tickets were doled out via three lotteries for local residents in 2019; the leftovers will be sold in May on a first-come-first-served basis to both Japan residents and tourists. Tickets can be purchased online or in-person at a Tokyo 2020 Ticket Centre. There will also be official resale services in late May.
Only purchase tickets through the official Tokyo 2020 website or through an ATR.
Can I buy tickets on the day? 
Maybe. The mid-May online and in-person ticket sales and the official resale service will last until the start of the Games, depending on ticket supply.
I don't have tickets – can I still watch the Games? 
You'll still be able to watch the games at one of the 30 Tokyo 2020-hosted live sites. These free-to-enter venues will stream the games as well as host concession stands, special events, activities and performances. These sites will be set up throughout the country, with a concentration in the earthquake and tsunami-struck areas of Tohoku.
What are the stadium rules?
What about open accessibility? 
Tokyo 2020 has worked with the Tokyo Metropolitan Government and other organisations to create the Tokyo 2020 Accessibility Guidelines, which have been approved by the International Paralympic Committee.
There will be ramps and accessible hotel rooms for wheelchair users. Assistive hearing devices including induction loop systems, FM loops, passive infrared emitters, captioning, sign language interpretation and live audio description services will be offered for those hard of hearing, while braille and large print will be offered to the visually impaired. Olympic staff and volunteers have also gone for disability etiquette and training. For more information read the official Accessibility Guidelines here.