Amid the most recent surge in Covid-19 cases, Japan has extended its state of emergency and implemented tighter travel and re-entry restrictions. More and more private PCR testing centres have also opened up in recent months, but most, if not all, require reservations in advance, which can be difficult if you need a test urgently or just aren't used to navigating a Japanese website. Proving that you really can find anything in Japan's vending machines, you can now purchase PCR test kits at the press of a button in several locations in Tokyo and Yokohama.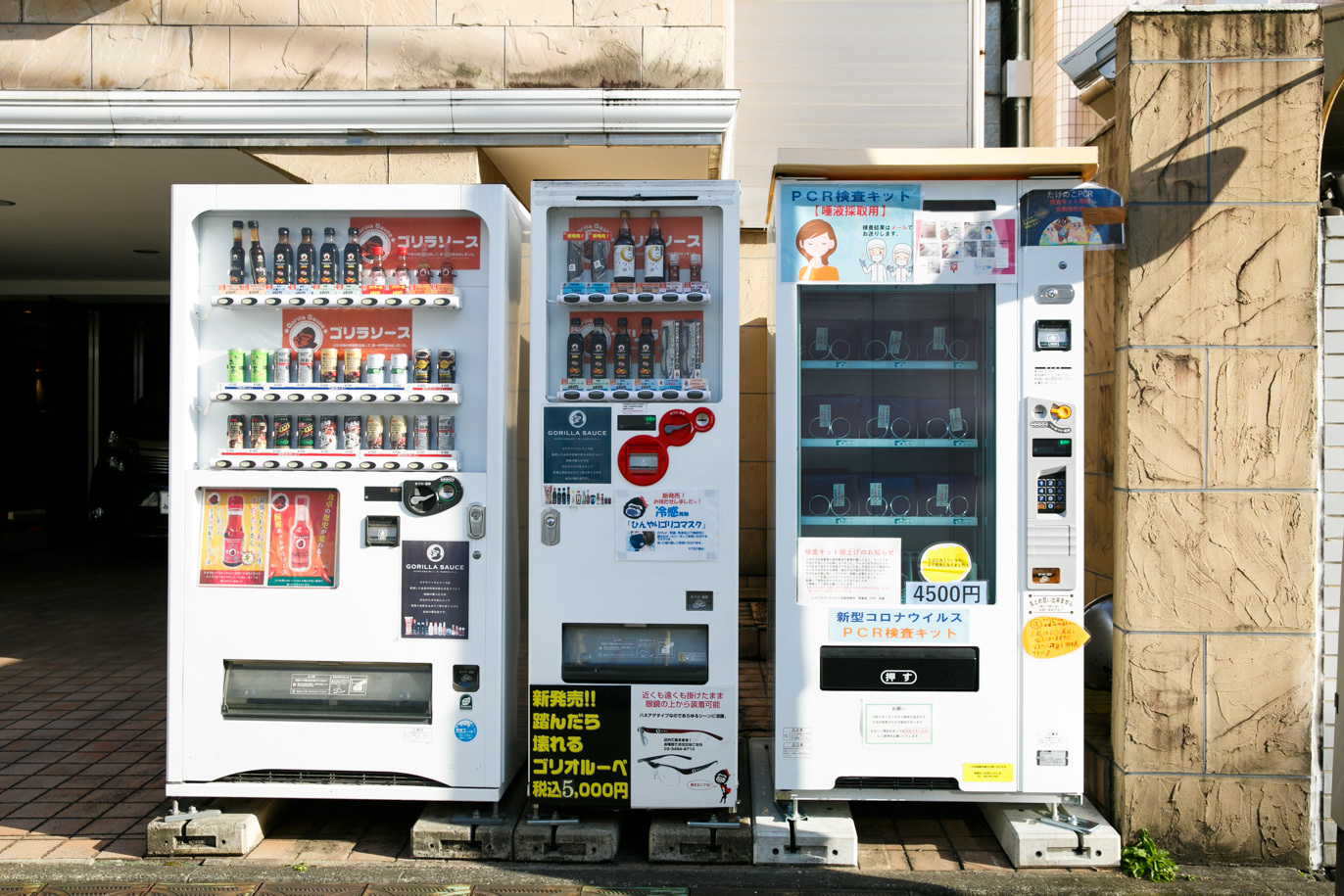 The machines sell at-home saliva-based test kits – so no need to worry about having a cotton swab going up your nose – for ¥4,500, which come with all the necessary equipment to take a saliva sample and send it off to the Takenoko ENT Clinic for analysis.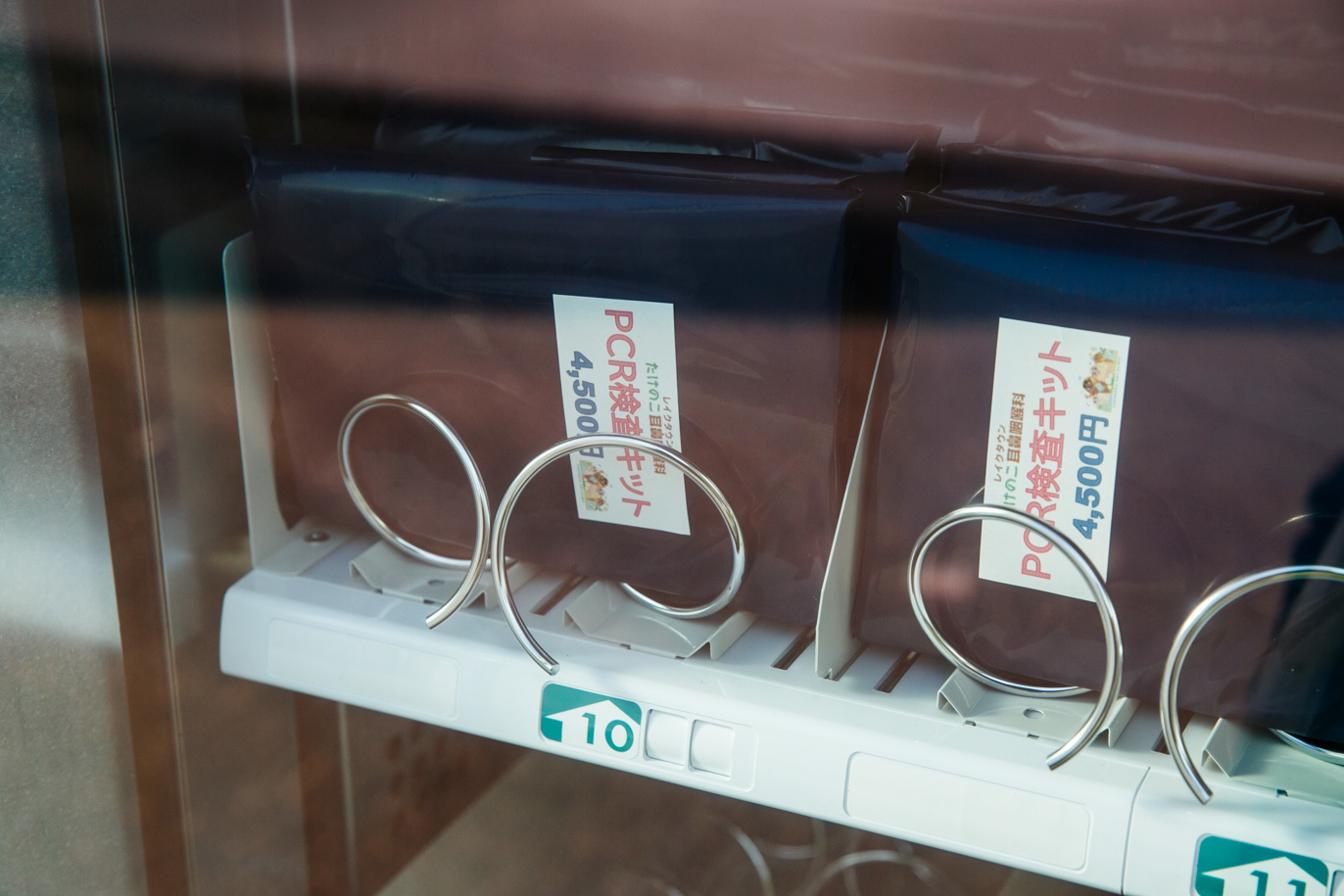 The coronavirus test is as simple as spitting your saliva into the small round container, splashing in one or two drops of the salt water solution, pouring the contents into the cylindrical tube and sending it off in the postage-paid envelope provided. The company states that the results will be available within 24 hours upon receiving the sample, and you'll be notified of your results via email shortly after.
You'll find the vending machines at the following locations – some are installed in unassuming places like a temple and ramen shop:
5-4-19 Osaki, Shinagawa

Jyomyoin Temple, 2-6-4 Ueno-Sakuragi, Taito

Shinbu Sakiya Ramen, 2-10-3 Dogenzaka, Shibuya

Kitanorimonocho Parking, 16 Kanda-Kitanorimonocho, Chiyoda

Ofuna Station-front Building, 1-1-1 Kasama, Sakae, Yokohama
More news
Japan's Mimaru hotels now offer Pokémon rooms featuring a giant cuddly Snorlax
JR East passes will be available to foreign residents starting April
Here's the tentative timeline of Japan's Covid-19 vaccination programme
Harajuku's Kawaii Monster Café has closed – but here's why you shouldn't despair
Studio Ghibli theme park is building a real-life Howl's Moving Castle
Want to be the first to know what's cool in Tokyo? Sign up to our newsletter for the latest updates from Tokyo and Japan.