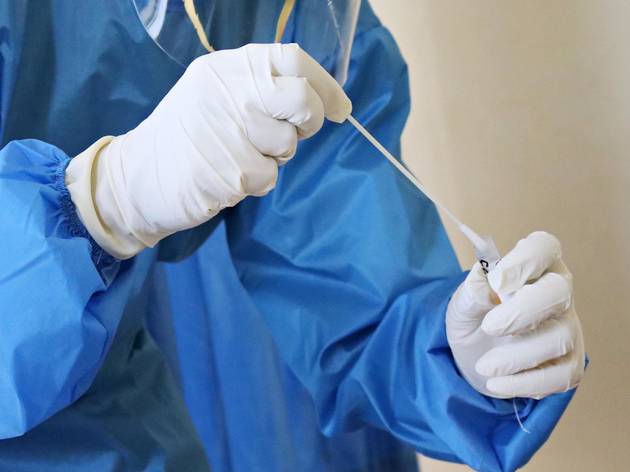 Where to get a Covid-19 PCR test and travel certificate in Tokyo
These medical centres in Tokyo (and Osaka) offer testing and certificates for international travel
With rules and regulations for travel frequently changing due to Covid-19, it can be difficult to keep up with the latest information. Particularly around the holidays, it's important to know how to visit family and friends overseas and how to get back into Japan.
When departing from Japan, certain airlines and destinations may require proof of a negative Covid-19 test result from up to 72 hours before boarding the flight or entering the country (or region). Be sure to check with the appropriate airline or embassy to confirm if a negative test result certificate is required for your trip.
To make your journey smoother, here's a list of hospitals and clinics in Tokyo and Osaka that are able to administer polymerase chain reaction (PCR) tests and the required certificates for travelling.
Note that these venues will only test people with no symptoms of coronavirus. Asymptomatic testing is not covered by Japan's National Health Insurance, meaning it can be pricey. Plus, most of these clinics or testing centres (if not all of them) also require prior appointment.
If you're feeling unwell, contact the Tokyo Coronavirus Support Center for Foreign Residents (0120 296 004) or visit the JNTO website for multilingual support.
RECOMMENDED: How to get help in Tokyo during the Covid-19 pandemic
Narita International Airport
Narita Airport PCR centre
Two 24 hour locations: Terminal 1, Central Building, 3F and Terminal 2, 1F.
Advance appointments are not necessary, but reservations can be made in advance. For more details, visit Narita Airport's official website here. An English-friendly website will soon be set up for the test centre, but more information in Japanese is available here. Test and certificate from ¥39,800.
Osaka
Umeda Square Bld. 11F, 1-12-17 Kita-ku, Umeda, Osaka. Mon, Tue, Wed & Fri 9am-11am, except hols.
Appointments can be booked over the phone at 06 6344 6701. PCR test and certificate ¥44,000. For more information, visit here.
Taiyujicho Taniguchi Clinic
Stellamate Bldg 4F, 4-20 Taiyuji-cho, Kita, Osaka. 11am-1.15pm, 4.30pm-7pm (until 6pm on Sat), closed Thu, Sun & hols.
Appointments can be booked via email at info@stellamate-clinic.org or over the phone at 06 6364 4177. PCR test and certificate ¥38,000. For more information, visit here.
Stay up to date
Keep calm and read this: the latest news and updates on the Covid-19 coronavirus situation in Tokyo and Japan
The travel subsidy offers up to 50 percent discounts on domestic trips – here's how to enjoy this great deal