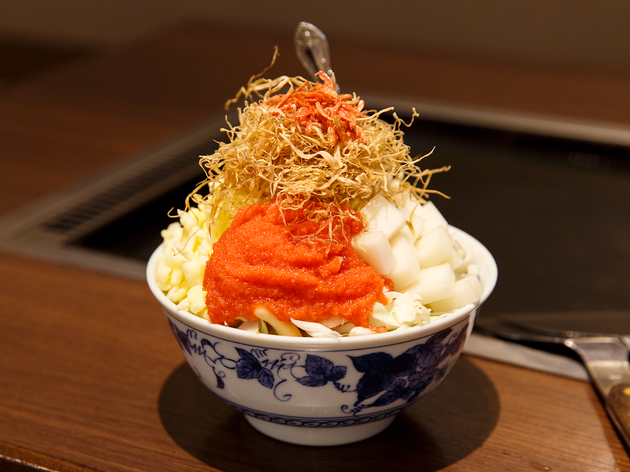 1/3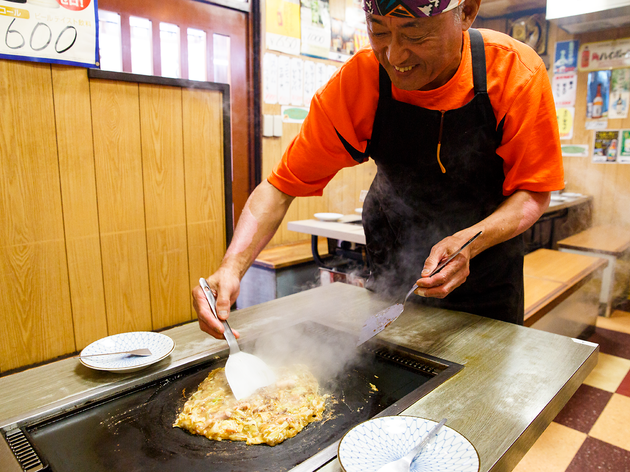 2/3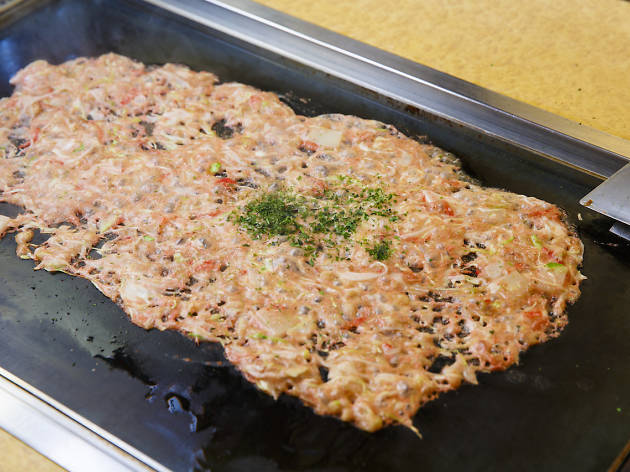 3/3
Best monjayaki in Tokyo
Tokyo's answer to okonomiyaki, monjayaki is one of Tokyo's most peculiar dishes. Here's where to sample some of Tokyo's best pan-fried batter
A type of pan-fried batter or savoury pancake, monjayaki is Tokyo's answer to okonomiyaki, the iconic dish of Hiroshima and Osaka. Monjayaki retains a slightly runny appearance much like melted cheese even when cooked – but the delicious concoction tastes better than it looks.
The origins of monja, as it's affectionately called in Tokyo, can be traced back to a crêpe-like confection known as mojiyaki in the late Edo period. A popularity boom in the 1980s later led to the birth of Monja Street on Nishinakadori in Tsukishima – you'll find about 75 monja restaurants here today.
Half the fun of monja is cooking it yourself – and here's how you do it. First, stir-fry the ingredients – ranging from meat to veggies to cheese, mochi and even crispy noodles – on the griddle. Once they're almost cooked, form a doughnut-shaped reservoir and pour the batter into the hole in the middle. Wait until the batter starts to boil, then mix it all up and press it down with the spatula to create some crusty bits around the edges. Scoop it up and enjoy.
RECOMMENDED: The 10 things you must eat in Tokyo
More great Tokyo dishes
From old-school noodles and tonkotsu classics to soupless tsukemen and spicy favourites – you'll be bowled over by these ramen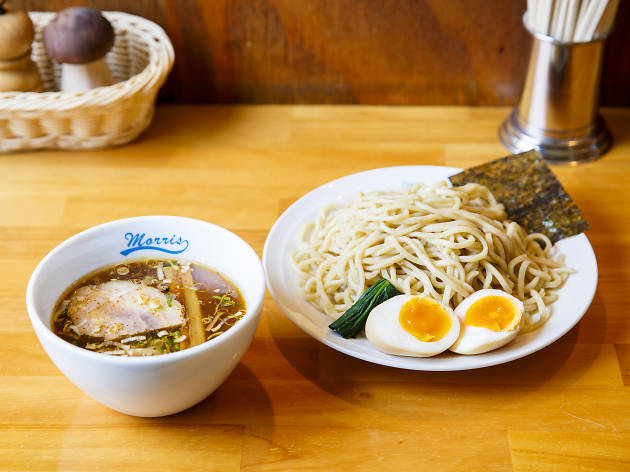 Not all ramen are served in soup. Tsukemen, or dipping noodles, are equally popular and these restaurants serve the best in town
Looking for the best tempura in Tokyo? Start with these fine restaurants serving deep-fried delights over rice
Best selling Time Out Offers