The best Tokyo yakitori restaurants
Where to get your tasty skewered chicken fix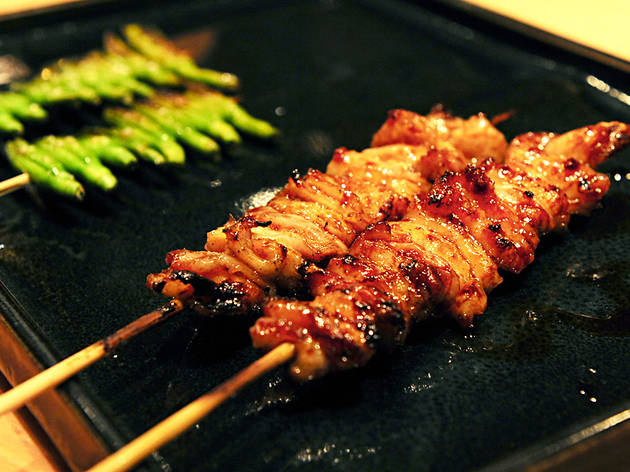 Best known as every Japanese oyaji's favourite beer snack, the humble yakitori (grilled, skewered chicken) is most commonly consumed in noisy pubs, at simple roadside stalls, or at various open-air festivals taking place year-round all over the country. However, the gourmet value of this simple delicacy is also widely recognised, best evidenced by the existence of Michelin-starred yakitori restaurants in Tokyo. Below, we have selected 10 of the best places in the city for getting your mouthwatering chicken-on-a-stick fix, ranging from friendly neighbourhood izakayas to splendidly sophisticated bird bars. And if you secretly prefer beef to chicken, make sure to consult our Tokyo yakiniku guide.
Be it at lunch or at dinner, Isehiro will never let a yakitori lover down. The lunch bowl (yakitori-don) maintains the same high quality as the dinner courses (from ¥4,725), which allow visitors to experience a wide variety of chicken parts.
Read more
This upscale joint in Ginza has been in business for over 80 years, and the experience shines through in their tsukune meatballs, light-tasting quail skewers, and chewy duck dishes. Don't forget to end your meal with a bowl of Torishige's famous 'dry curry'.
Read more
The can't-miss dish at Otsuka's famed Souten is the shiitake-flavoured tsukune meatball, a juicy and powerful creation that rises high above the standard. Adventurous diners might want to take a shot at the chicken sashimi plate with its symphony of textures.
Read more