Heads up! We're working hard to be accurate – but these are unusual times, so please always check before heading out.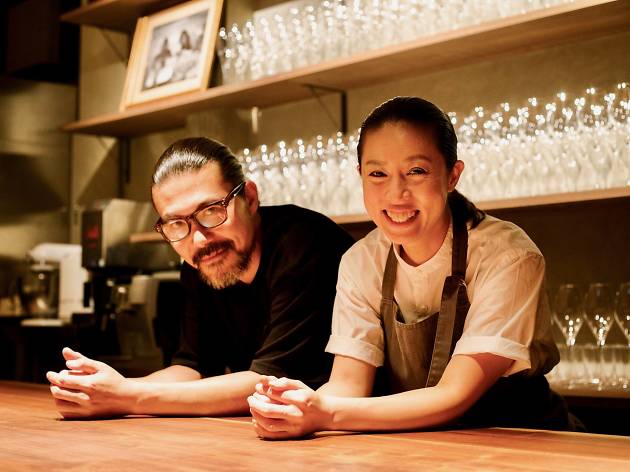 Chef Nao Motohashi on being a self-taught, female chef in Tokyo
In Tokyo's male-dominated kitchens, chef Nao of Julia restaurant is blazing a new trail for female, as well as self-taught, chefs
With 230 Michelin-starred restaurants, Tokyo's dining scene prides itself on being one of the most decorated in the world. While most restaurants in Japan are headed by male chefs who have had to undergo years of traditional training, chef Nao of Shibuya restaurant Julia is challenging these old standards.
Nao and her husband Kenichiro Motohashi are the only staff in the pair's unconventional modern American restaurant. Chef Nao creates all the dishes on the tasting menu as sommelier Motohashi serves the guests. This reversal of traditional roles raised some eyebrows among conservative diners, but the trailblazing duo are determined to make waves in the Tokyo food scene by abandoning what's gone before to introduce an entirely new experience to diners.
As a female chef in a male-dominated industry, did you notice a difference in the way people treated you as compared to your male counterparts?
When I first started working in a professional kitchen I was never treated differently. I only noticed a difference in people's attitude when we opened our first restaurant in Ibaraki and I was preparing all the dishes by myself. Back then we didn't have an open kitchen, so at the end of the meal customers would be surprised to discover that a woman made all their food–because that's unusual in Japan. Their reactions weren't pleasant at first, but when we moved to Tokyo and opened Julia, people started making less of those negative comments.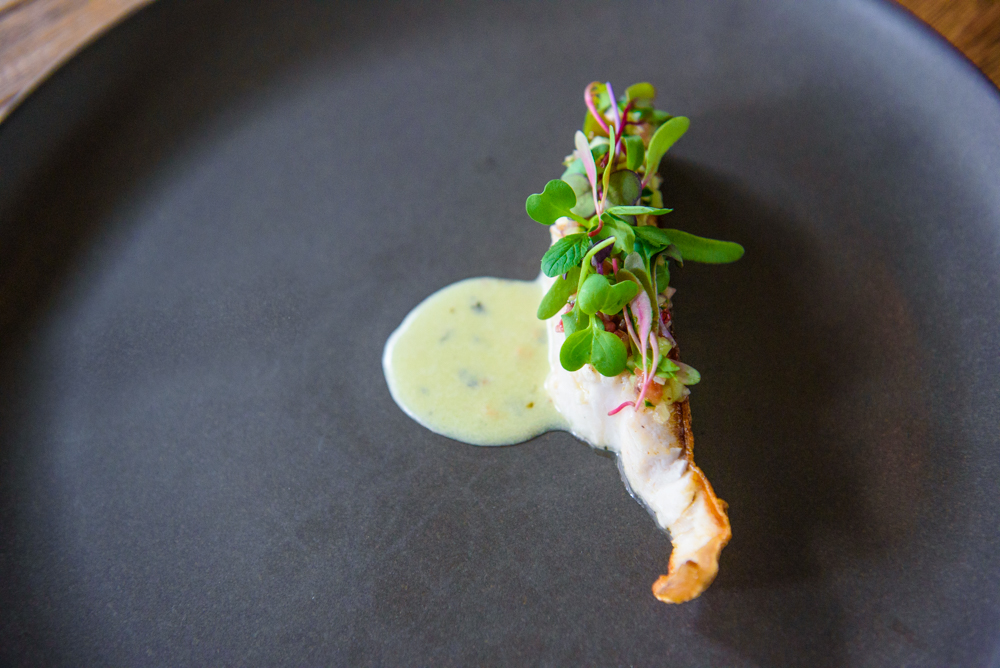 Do you see yourself breaking the status quo?
I think rather than standing out for being a female chef, I'm breaking more boundaries by being a self-taught chef in a professional kitchen. I think that's rarer than being a female cook in Japan. People here think that it's important to spend several years in cookery school learning the foundations of cooking before you take on more ambitious tasks, or have at least ten to 20 years of experience working in different restaurants [before launching your own venture], but that doesn't have to be the case.
I started late in this industry, I was in my 30s when I first started working in a restaurant. I didn't have the conventional training background or experience like other professional cooks here, but through a lot of hard work and patience I found myself making the progress I needed to make.
You were in New York a few months ago collaborating with various restaurants. Were the kitchens there different from the ones in Japan?
It was vastly different. When I was working in the kitchen at Gramercy Tavern, the staff were from all over the world talking to each other in multiple languages. They all had different backgrounds, but they were all working towards the same objective which was to serve diners the best food possible. In the American restaurant business, it doesn't really matter what your story is, if you make good food people will want to pay for it.
Are there other female chefs that you look up to?
One of the chefs I look up to most is Suzanne Goin, the head chef and owner of Lucques in California. She's won multiple awards, runs her own restaurant and done all of that while raising kids. I don't plan on having children so I look at what she's accomplished and I think it's amazing. I also want to set an example to other people out there by showing them you don't have to fit into a certain box to accomplish your dreams. I have aspiring chefs message me on Instagram from time to time telling me they admire me, or young women who come into the restaurant saying they want to be like me. It's humbling to hear and gratifying to know that I'm also inspiring people through my own work.
You have just reopened your restaurant in a new location – what else has changed?
We've downsized the number of seats from twelve to ten. We want to focus on providing a more personal experience to our diners and our regular guests. For example, I intend to adjust the dishes according to what flavors they enjoyed most on their previous visit. We're raising the bar for our food too, of course. It would be nice to achieve a Michelin star eventually, but if that happens I want to include our diners in that victory. I want our guests to celebrate knowing that we've grown along with them.
Dine at Julia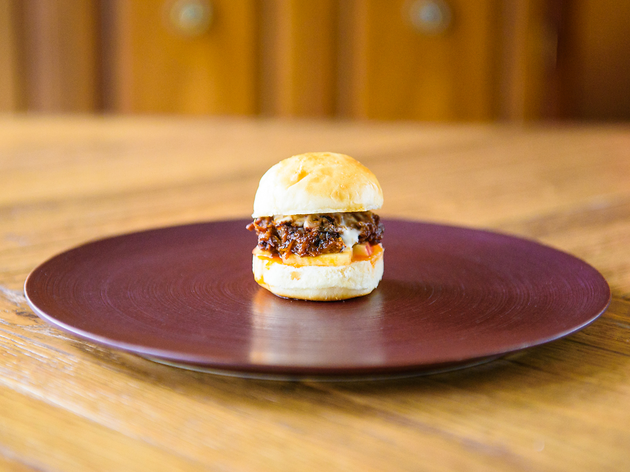 A masterful dinner menu with a wine pairing that changes monthly puts Julia in the ranks among some of the finest restaurants in Tokyo. Far from the uptight air of other establishments along its price range, Julia kindles a warmer tone, welcoming new guests like old friends. The seasonal dishes coupled with unique wines from around the world are impeccable, but the signature pulled pork slider that the restaurant keeps in the rotion is enough reason to visit on its own...
More on the Tokyo food scene