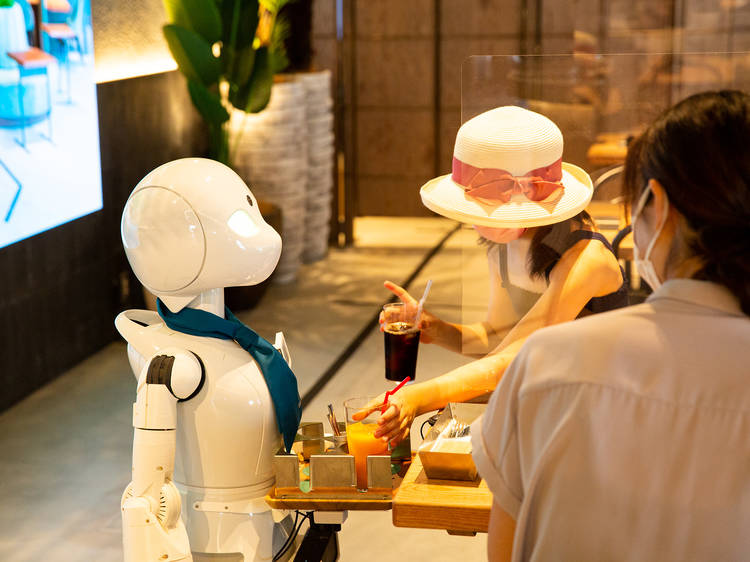 Photo: Keisuke Tanigawa
Robots run the floor but humans make the call
At first glance, Dawn Avatar Robot Café isn't too different from what an average workplace looks like in this pandemic time. Here you have a few staff members holding the fort while the rest are logging on remotely (to control the robots) from their homes, which are spread out far and wide from Yamagata and Hokkaido in Japan to even Australia.
There are robots everywhere. You've got the OriHime bot greeting you at the entrance when you arrive, another one to recommend popular menu items (like the glorious roast beef burger), as well as the OriHime-D robot to serve you drinks.
Unlike Pepper, the humanoid robot you've seen around town, OriHime's pilots are far more pleasant to chat with, demonstrating the importance of integrating human touch with cutting-edge technology. Most of the OriHime bots even have iPads stationed beside them, so you'll know the person piloting the robot and where they're logging in from.