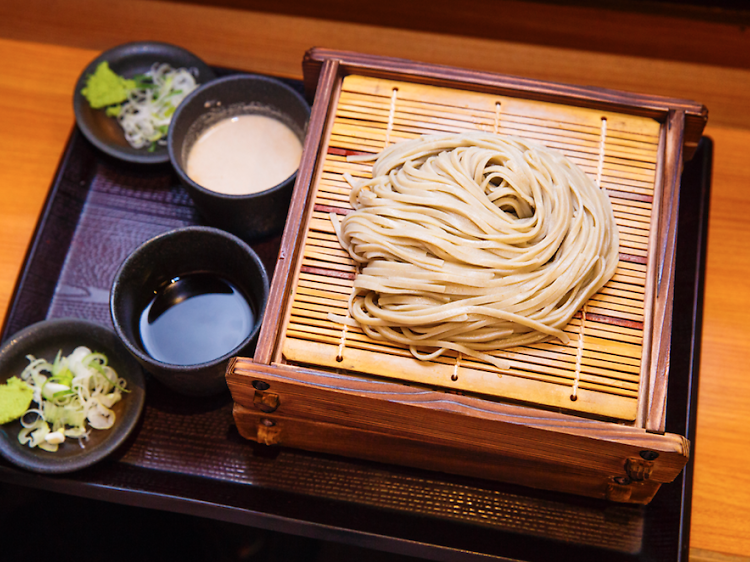 Photo: Keisuke Tanigawa
The unadulterated form of soba noodles, zaru and seiro soba are simply cold noodles served with a dipping broth (tsuyu). Zaru refers to soba that's topped with seaweed whereas seiro is just plain naked noodles.
You'll sometimes find the terms 'seiro' and 'mori' used interchangeably. Don't worry, the difference is usually just dependant on the shape of the wicker basket the noodles are served on – ie round or square.