Best products to buy in Tokyo
Tokyo is a treasure trove for shoppers looking for unique Japanese gifts and souvenirs that can't be found anywhere else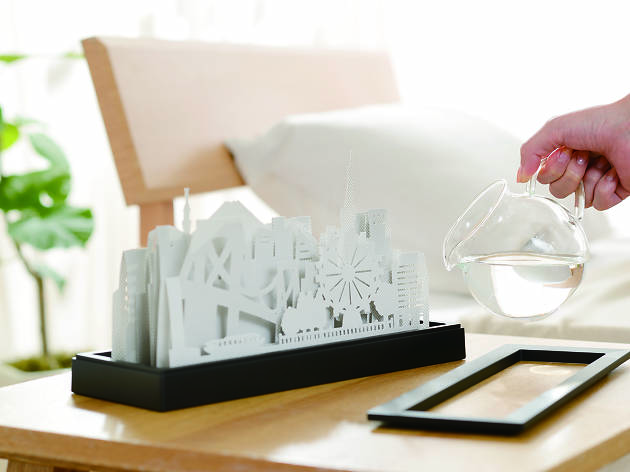 Japan is widely known for its innovative creations, from everyday household products you never thought you needed to cool new gadgets that are made to enrich your lifestyle. Whether you're looking for fashion-forward items, quirky gifts or even one-of-a-kind Japanese food products, Tokyo's shopping scene really has something for everyone. So, we've scoured Tokyo's best stores for fun souvenirs and unique mementos that are designed or made in Japan – and they'll easily fit in your luggage. Happy shopping!
Let's go shopping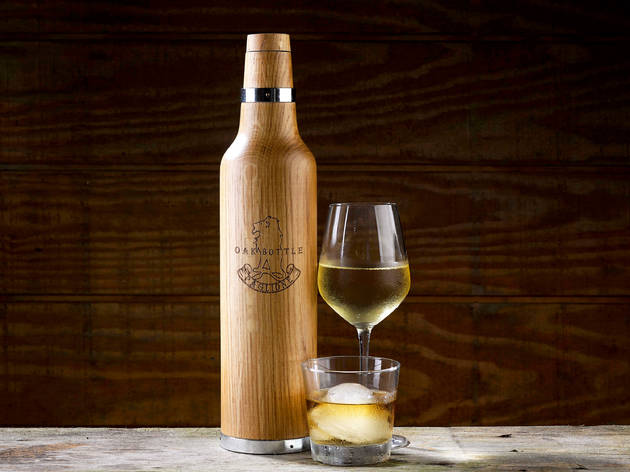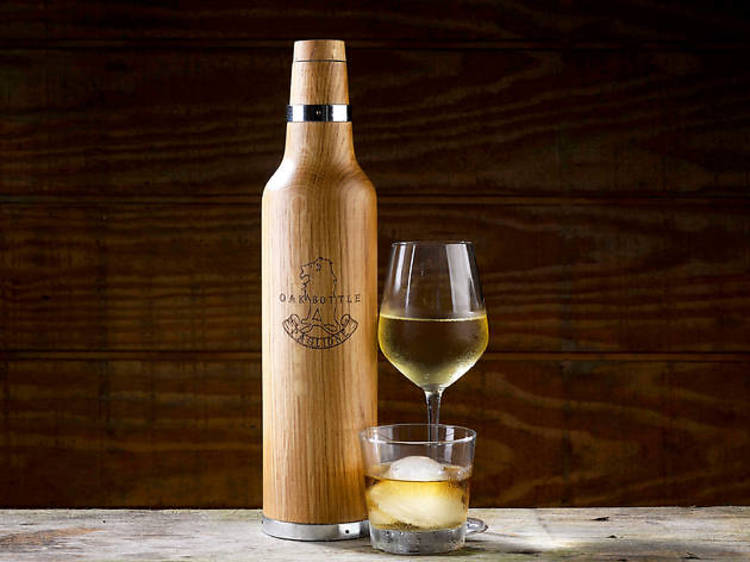 Fitting perfectly into the trend for aged cocktails, this American oak bottle lets you rapidly age your own booze. It's super easy to use: just pour in your favourite booze and let it sit. The quickest oak aging process takes a mere two hours, although longer aging will mean more complex flavours. The bottle is also reusable: just rinse it with warm water and pop in your new liquor of choice.
selavi.co.jp/products/clv-298, available at most Loft or Tokyu Hands stores. From ¥9,000.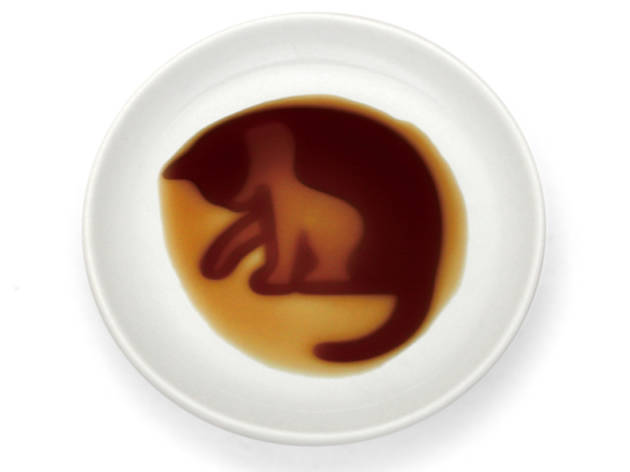 This dish may look like a simple white soy sauce dish at first glance, but there's actually a relief hidden in the bottom, which is revealed once you pour soy sauce into the dish. You can choose from a range of cute animals (dogs, cats, pandas) or opt for some more traditional Japanese characters.
aruaru.co.jp, available at most Loft and Tokyu Hands stores. ¥380.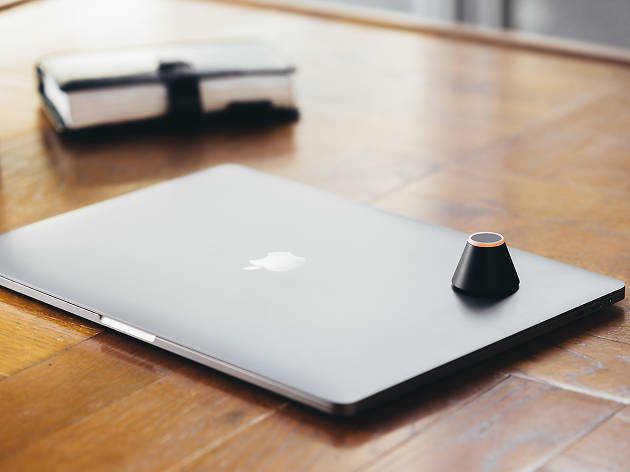 Ever wanted to pop to the bathroom in a café and leave your laptop where it is without having to worry about it? With Trene, an anti-theft device that links to your smartphone, you can attend to your business with peace of mind. It both emits an alarm and sends a notification to your phone if anyone tries to move the precious item it's attached to.
www.kingjim.co.jp/sp/trene, available at most Loft and Tokyu Hands stores. ¥7,344.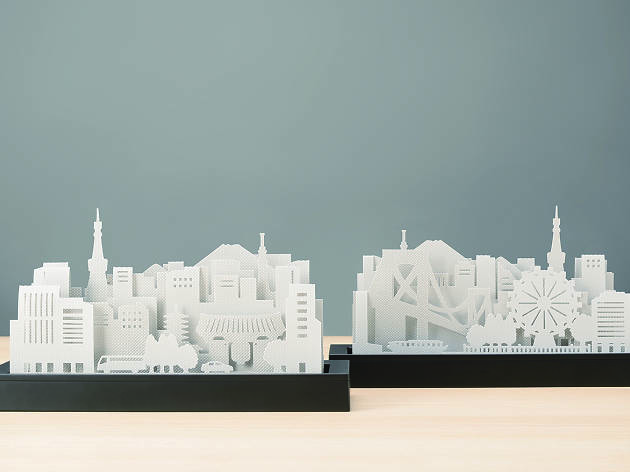 Ikor La Ville Tokyo Natural Moist Humidifier
With our constant use of air conditioners for heating, a humidifier is essential for those dry Tokyo autumn and winter days. This natural humidifier combines functionality and sustainability with a bit of hometown love: the eco-friendly filter has two sides, which both show the Tokyo skyline from a different vantage point. Just add water – no electricity is needed – and your skin will thank you for months to come.
www.ikor.info/english/product/pro02.html, available at most Loft and Tokyu Hands stores. From ¥3,800.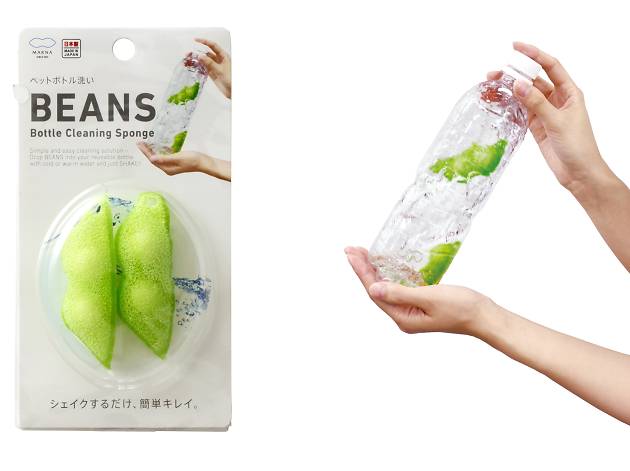 Bottle Cleaning Sponge Beans
Those pesky bottles just became a whole lot easier to scrub clean with this special sponge. Shaped like edamame soy beans, you can just pop them into your bottle, add water and a dash of detergent, and shake away. The beans will get to those hard-to-reach corners with minimal effort.
marna-inc.co.jp/product/bottle-cleaning-sponge-beans, available at MoMA Design Store. ¥410.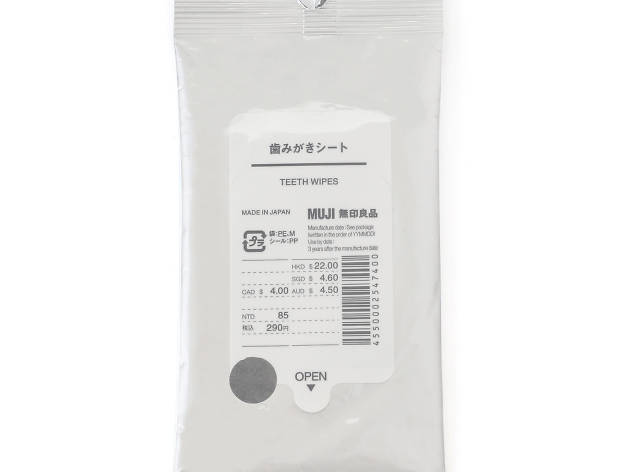 Photo: Muji
These are just what it says they are: sheets you can brush your teeth with. Grab one and wipe it across your choppers to get rid of grime and odour. No water is needed so it's perfect for a quick touch-up before a job interview or date.
muji.net. Available at Muji, from ¥290.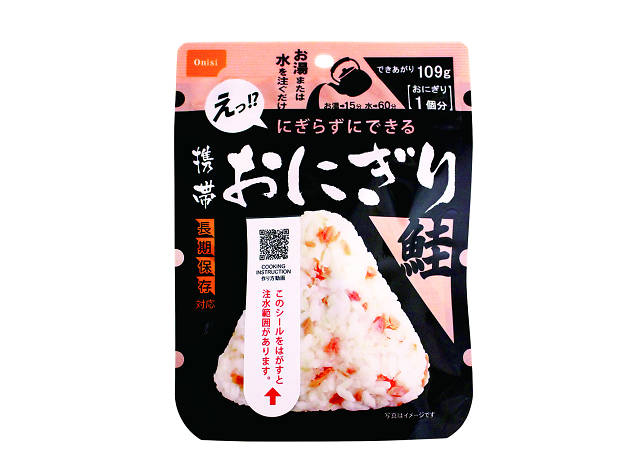 Onisi 'Instant' Onigiri Series
Created as emergency food, this 'instant onigiri' means you just need to add water to enjoy a comforting rice ball anytime, anywhere. It comes in three flavours (salmon, seaweed and mixed) and can be made with cold water too – it's the perfect solution for when there's no power and you really need to eat.
onisifoods.co.jp/products/onigiri.html. Available at most Loft and Tokyu Hands stores (look for the emergency supplies section), from ¥216 incl tax.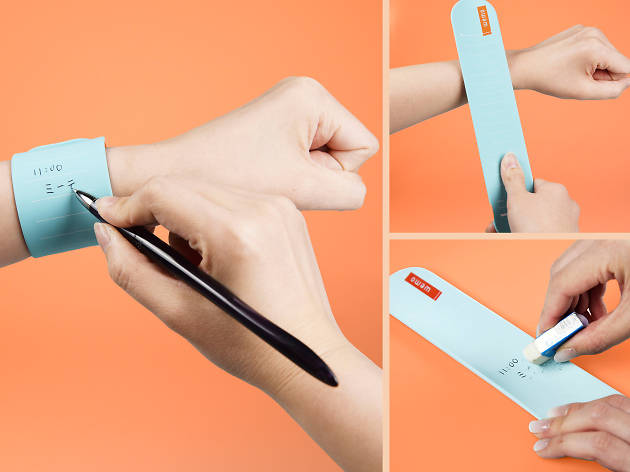 Wemo Memo Erasable Wristband
Either for those on the go or the perpetually forgetful, this wristband lets you take quick notes that can be easily erased later, eliminating the need for notepads, scribbles on palms, or small shopping lists on phones. With markings on the side, it can even double as a ruler. It's an analogue solution for the digital age.
wemo.tokyo, available at most Loft and Tokyu Hands stores, from ¥1296 incl tax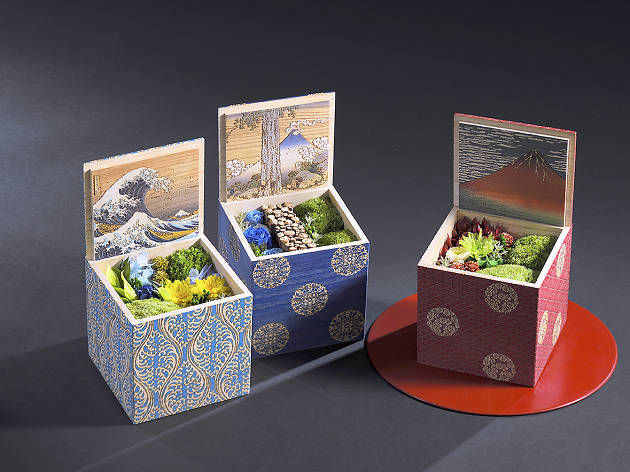 MASAMIOHIRA
Rin by Belle Fleurs Tokyo preserved flower box
If you're not blessed with green fingers, this lovely box of preserved flowers is a great way to add some florals into your home without having to do any actual gardening. These stunning bouquets are nestled inside an ukiyo-e-style box which has been made using cutting-edge laser processing techniques and painted with various scenes including Mount Fuji and that iconic ocean wave.
Belle Fleurs Ginza. Oshio Bldg, 1-2/F, 1-16-6 Ginza, Chuo (Ginza Station). 03 3561 1881. belles-fleurs.com. From ¥25,000.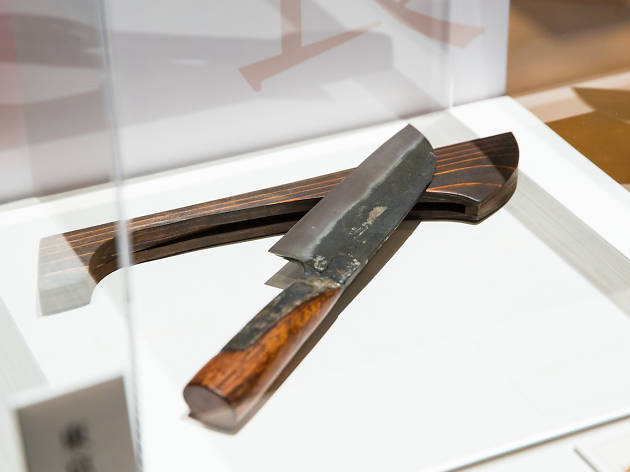 Sokei hand-forged kitchen knife
If you're big on cooking, buying a well-crafted Japanese knife is a kitchen essential. This particular hand-crafted blade is made with the So-hizukuri method, which shapes hot iron with just a hammer and without a mould. Watch your hands when cutting: the sharp blade expertly slices through food without destroying the food fibre or cells. Talk about the perfect slice.
Available as part of Tokyo Teshigoto Project at Mitsukoshi Nihombashi, 1-4-1 Nihonbashi-Muromachi, Chuo (Mitsukoshimae Station). 03 3241 3311. 10.30am-7.30pm. ¥35,000.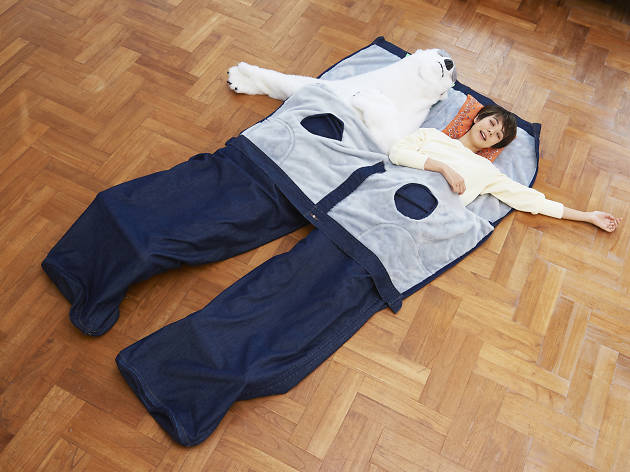 Felissimo double sleeping bag
Room for two? Cuddle up in this super-cosy dual sleeping bag which resembles a pair of denim pants. It comes with two pillows and rolls up into an adorable ghost-shaped cushion so you can hang it up when not in use.
felissimo.co.jp. ¥39,000.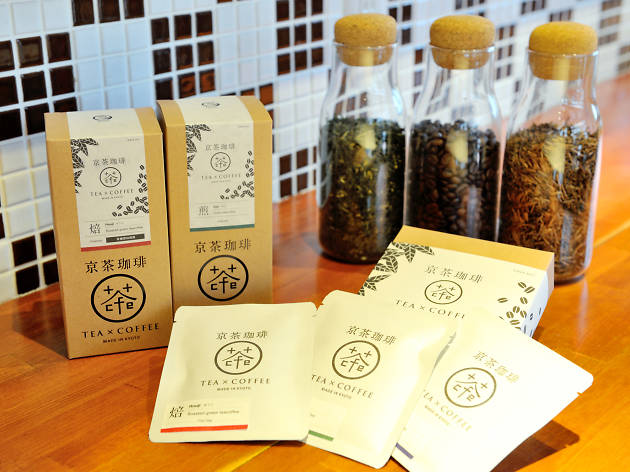 It's that age-old hot beverage dilemma – coffee or tea? Well, thanks to this unique mixture from Nagi Kyoto, you can now drink them at the same time. This surprisingly tasty cross-brew sees high-quality tea leaves from Uji mixed with home-roasted coffee beans from Nishijin in Kyoto. Think Hojicha green tea with hints of medium-roast coffee, or sencha tea mixed with fruity, light-roasted coffee.
nagistyle.thebase.in. Drip bags from ¥918, boxes from ¥1,296.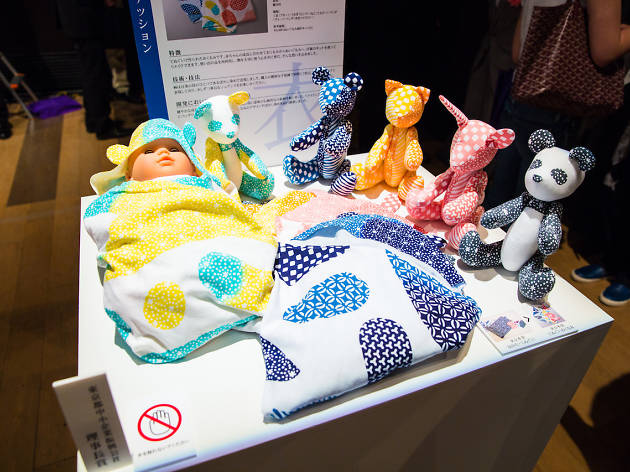 Tokyo Honzome Tenugui Okurumi baby wrappers
These adorable, fluffy soft baby wrappers are made from hand towels that are durable and have excellent water absorbency. The fine patterns on the towels are known as komongara and they represent good omens. What's even better is that each wrapper can be made into a stuffed animal (using the accompanying remaking kit) for babies to play with when they have grown up.
Available as part of Tokyo Teshigoto Project at Mitsukoshi Nihombashi, 1-4-1 Nihonbashi-Muromachi, Chuo (Mitsukoshimae Station). 03 3241 3311. 10.30am-7.30pm. ¥6,000.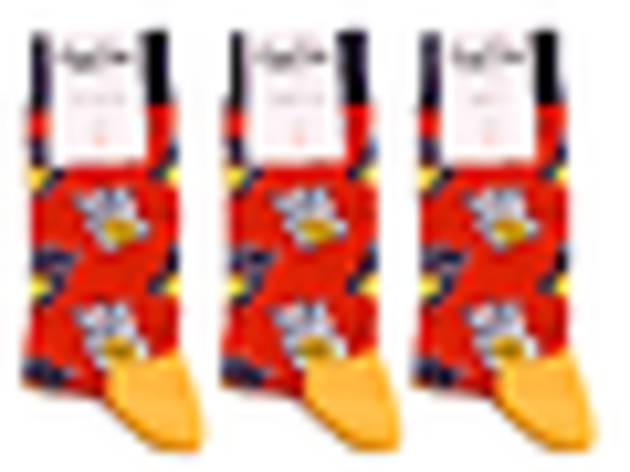 These lucky cat-themed socks are exclusively available in Japan. They're the creation of Swedish brand Happy Socks, best known for their colourful and quirky designs, as well as their collaborations with artists and designers such as Keith Haring and DJ Steve Aoki. This charming limited edition pair is available for both sexes and are sure to make your toes snug and warm.
Happy Socks, 4-26 Jingumae, Shibuya (Harajuku, Omotesando and Shibuya stations). 03 6438 9638. happysocks.com/jp. 11am-8pm. ¥1,300.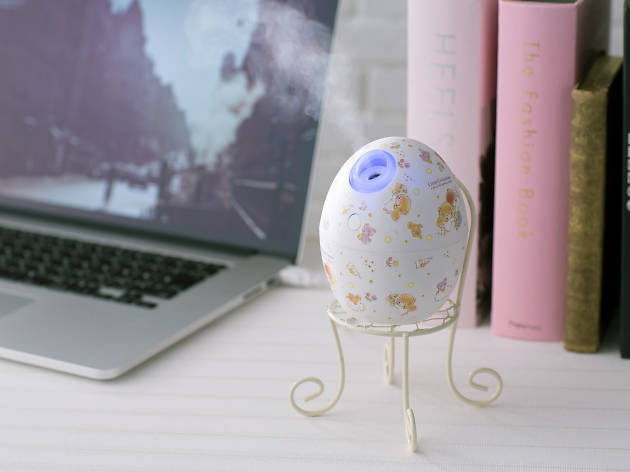 Green House USB Humidifier
A little lifesaver in those drier months, this mini portable humidifier comes in fun Sanrio prints like Cinnamoroll, Twin Stars, Hello Kitty and grumpy egg sensation, Gudetama. It's easy peasy to use: all you have to do is fill it with water, plug it into a USB hub, and voila, you'll have a nice stream of moist air.
Yodobashi Camera, 1-11-1 Nishi-Shinjuku, Shinjuku (Shinjuku Station). 03 3346 1010. yodobashi.com. 9.30am-10pm. ¥3,434.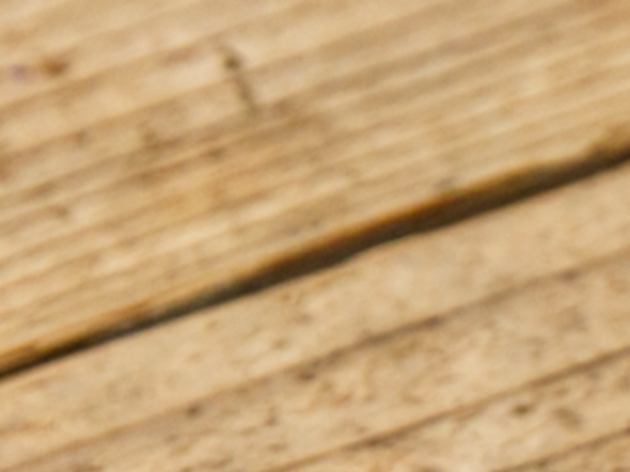 Don't let a language barrier stop you from enjoying your travels. Pick up this smart offline translation device that you can easily bring around with you on your trip. This particular translating device is offered in three different languages: English, Japanese and Spanish, and is the perfect compact size to squeeze into any bag or luggage.
Available at various retailers including Daikanyama T-Site. 17-5 Sarugakucho, Shibuya (Daikanyama Station). 03 3770 2525. real.tsite.jp/daikanyama/english. 7am-2am, Sun 7am-12midnight. ¥19,800.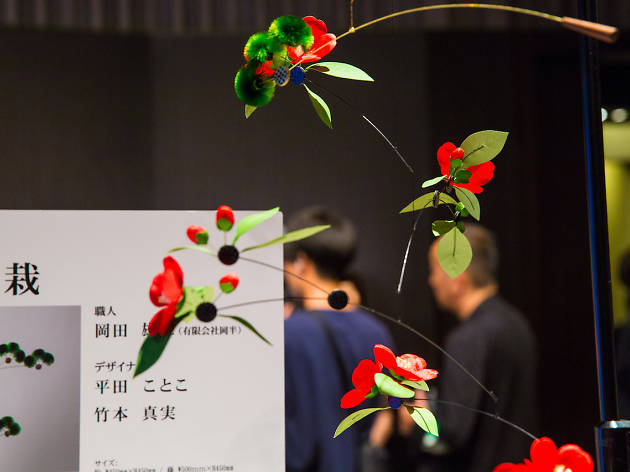 Yuragi Bonsai mobile decorations
This delicate hanging mobile decoration which resembles dainty bonsai trees features plants and flowers revered in traditional Japanese culture, such as pines, wisteria and camellias. It's an easy, fuss-free way to incorporate some 'greens' into your contemporary home. Just hang them up and enjoy their elegant beauty as they gently sway in the air.
Available as part of Tokyo Teshigoto Project at Mitsukoshi Nihombashi, 1-4-1 Nihonbashi-Muromachi, Chuo (Mitsukoshimae Station). 03 3241 3311. 10.30am-7.30pm. Starting at ¥8,000.
Shop for more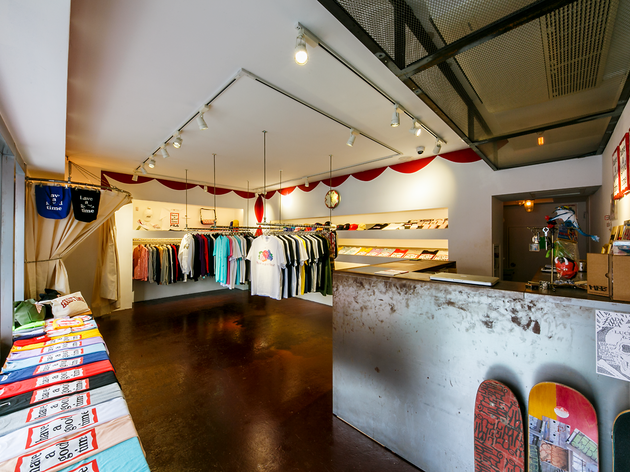 The very best shops in Tokyo: new openings, vintage stores, essential boutiques, underground favourites and more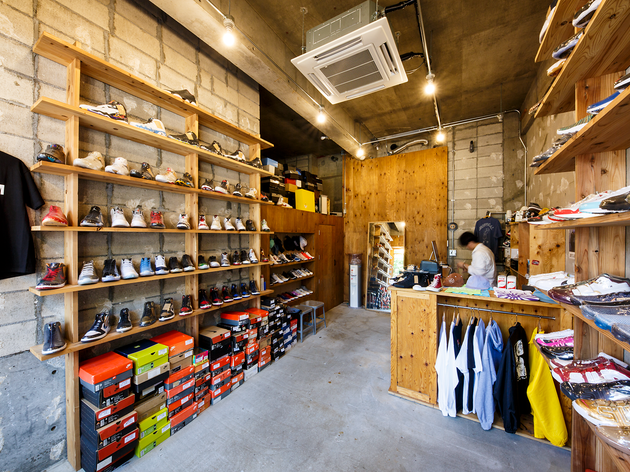 Sneakers are a modern fashion staple. Here's where to find the most stylish and comfortable kicks in Tokyo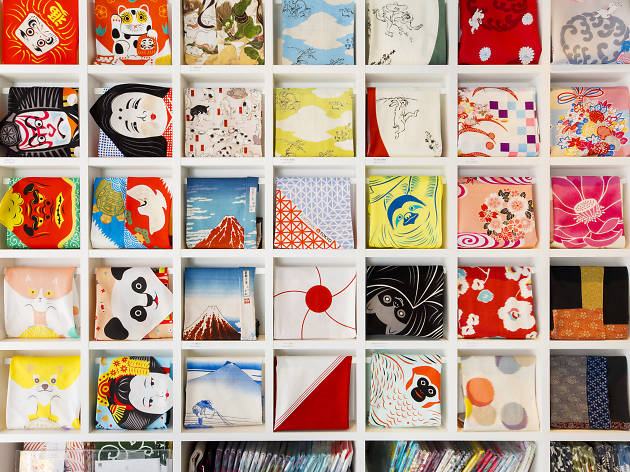 Beyond the cute and the kitschy, Harajuku also has a host of shops and businesses that are cool, stylish and more grown-up