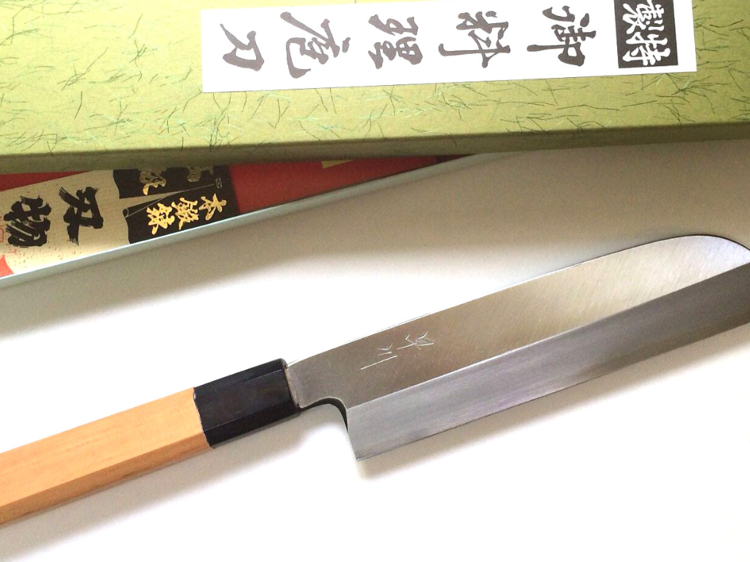 Photo: Wada Shoten/Facebook
Knives (Sakai, Osaka prefecture)
Elegant, strong and sharp – Japanese knives are the samurai swords of the kitchen. In Sakai, a coastal city in Osaka prefecture, the knife-making tradition dates back hundreds of years, and the local swordsmiths of the area once made katana for feudal lords and their samurai.
Sakai knives are hand-forged rather than machine-made, and like all Japanese knives, only beveled on one side. The steel is heated and beaten to increase its hardness, creating a smooth and razor-sharp finish, which can slice through ingredients as delicate as raw fish with ease. Knives are more than a souvenir to pick up in Japan, they're a reason to travel here.
You'll find Sakai knives in specialty knife shops and at the central markets in most major Japanese cities. Look out for knives by Wada Shoten (pictured), Yamawaki Seisakusho and Izumiriki Seisakusho.