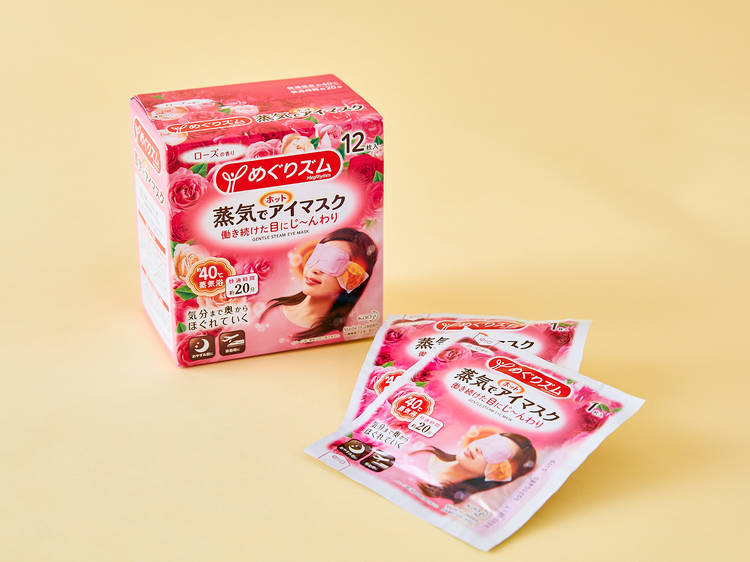 Photo: Kisa Toyoshima
Sometimes our eyes need a break after a long day of staring at computer screens at work. Take 20 minutes out of your day and relax with the MegRhythm Steam Eye Mask from Kose, which is designed to help soothe your overworked eyes.
After opening, it gradually heats up to 40 degrees Celsius, generating a gentle cloud of steam from the air between the mask and your face. It also comes in lavender, chamomile, rose, yuzu and forest scented versions, plus there's even a cooling menthol mask, too.