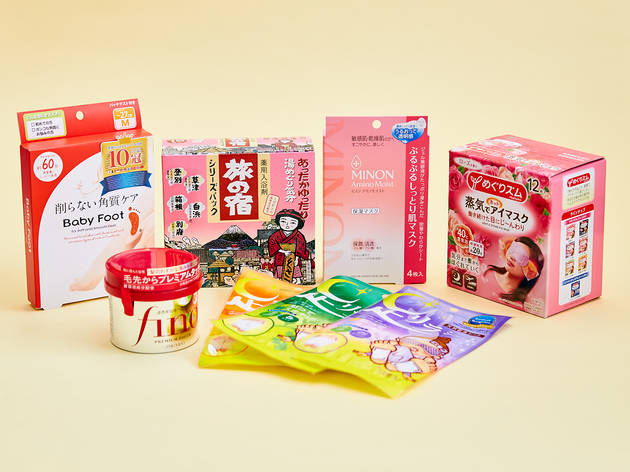 Pamper yourself at home with these Japanese drugstore spa products
Sheet masks, foot spa and other self-care and beauty essentials for a relaxing spa day at home
Japanese drugstores are nothing short of a beauty-lover's dream. Sure, they may be fluorescent-lit and loud, but that just makes finding the next great skincare product more exciting. As the Covid-19 pandemic rages on, we're all spending more time at home, waiting for our turn to get vaccinated. In the meantime, it's important not to forget about our mental and physical well-being.
These Japanese spa products will make you feel beautiful inside and out. So give yourself a lovely and relaxing self-care weekend – or any day of the week – with these products you can pick up at your local drugstore.
RECOMMENDED: Best Japanese movies and series with English subtitles on Netflix
Treat yourself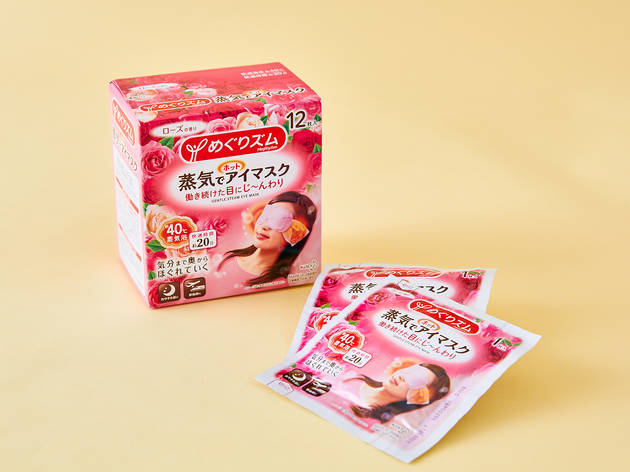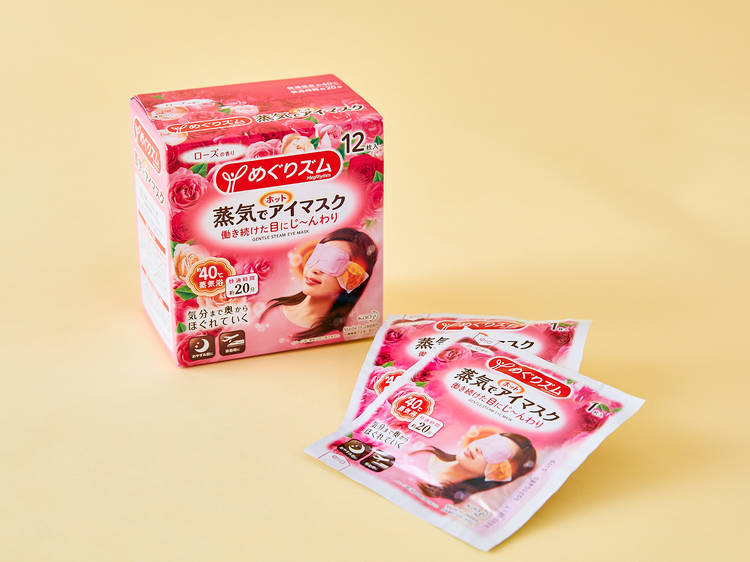 Photo: Kisa Toyoshima
Sometimes our eyes need a break after a long day of staring at computer screens at work. Take 20 minutes out of your day and relax with the MegRhythm Steam Eye Mask from Kose, which is designed to help soothe your overworked eyes.
After opening, it gradually heats up to 40 degrees Celsius, generating a gentle cloud of steam from the air between the mask and your face. It also comes in lavender, chamomile, rose, yuzu and forest scented versions, plus there's even a cooling menthol mask, too.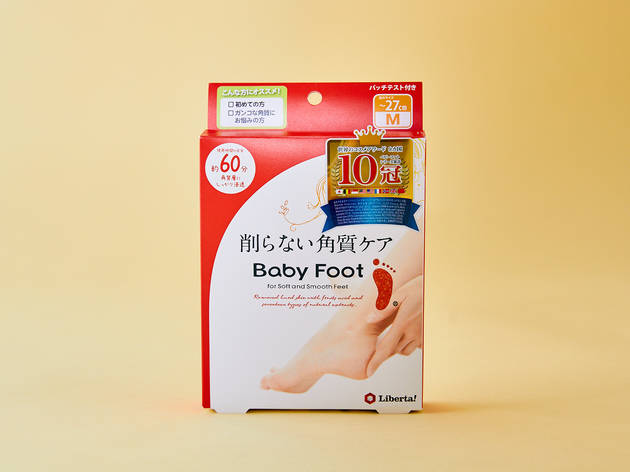 Photo: Kisa Toyoshima
Unflattering name aside, this product is so popular in Japan it recently went international. Baby Foot claims to make your feet feel as soft as a baby's. In other words, Baby Foot helps exfoliate and remove the dead skin on your feet, revealing a smooth, moisturised sole. The catch? It takes a few days for Baby Foot to peel properly. So if you're stuck indoors by yourself all weekend, it's the perfect time to test out Baby Foot and peel peacefully.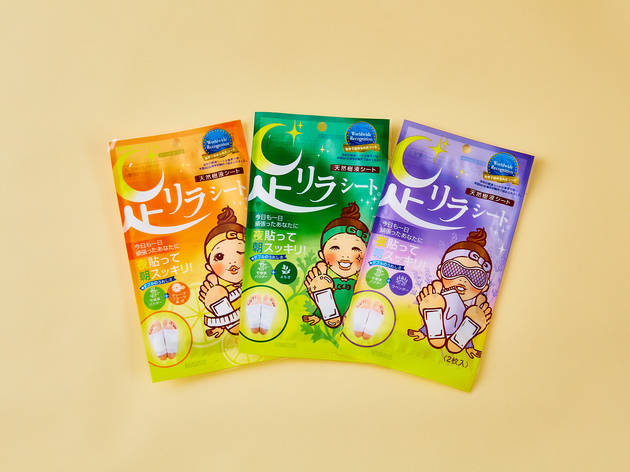 Photo: Kisa Toyoshima
Your feet keep you up all day. Whether you're standing, sitting or just stomping around, your feet support your whole body. So when your feet need a break, these Ashirira foot sheets are the closest thing to a podiatric detox. Just stick the sheets on the soles of your feet before bed and, while you're sleeping, the sheets soak up excess moisture from your legs and feet. It's a strange concept, but in the morning, your lower limbs might just feel mighty refreshed.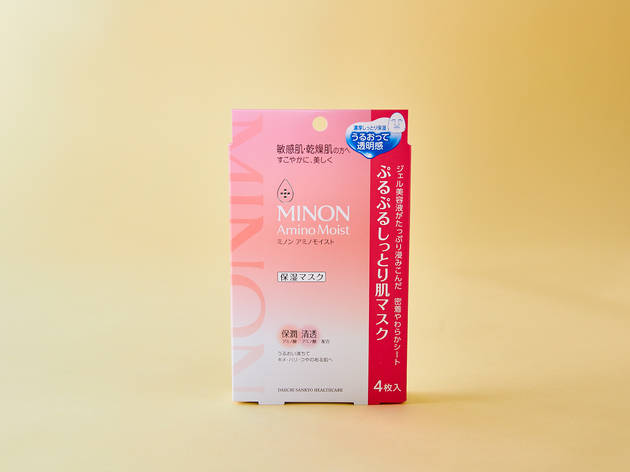 Photo: Kisa Toyoshima
All of Minon's products are chock-full of moisture and a necessary investment for anyone with sensitive skin. If you've been staying indoors with dry air circulation or your medical mask has been chafing against your face, then Minon Moist Essential will save the day in just one night. The mask contains a gel-type lotion that's slowly absorbed by the skin, even after you take the mask off. The package recommends keeping the mask on for 15 minutes and we suggest you gather up every bit of excess moisture from the bag and mask (there's a lot) and slather it on before going to bed.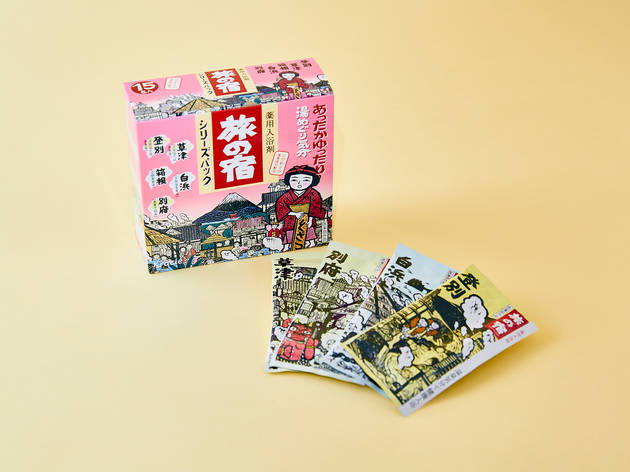 Photo: Kisa Toyoshima
It's no secret that Japan loves its baths. Public bathhouses are still a social hangout and a stay at a ryokan inn near an onsen hot spring is a common weekend getaway. For a stay-at-home-cation, we love this bath powder made by Kracie that lets us turn our humble home bath into the warm onsen of Kusatsu, Hakone or other famous hot springs. Drugstores offer a surprising array of bath powder and salt – some even come in Japan-specific scents, like spring cherry blossoms.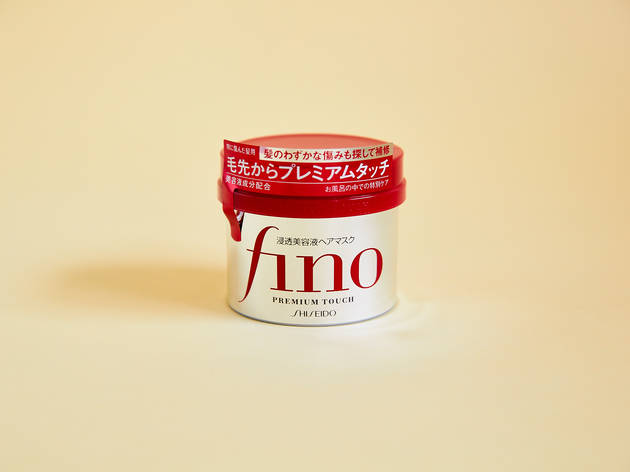 Photo: Kisa Toyoshima
Shiseido Fino Premium Touch hair mask
Spent too much money on your recent haircut? Luckily it won't cost much to make sure it lasts. Shiseido's hair mask is a jelly-like, thick conditioner that moisturises damaged hair. Bleached, permed or dry, this mask works wonders and leaves your hair shiny and smooth. After washing your hair, evenly spread the conditioner on the damaged parts of the hair, but not on the roots. Leave it in for at least ten minutes – longer is best – and rinse it out well. The mask is best used two or three times a week, depending on how damaged your hair is. If your hair is very dry or damaged, we recommend using the mask as a hair cream – just brush the mask through your hair using a wet brush and let it air dry.
What to watch while you spa at home
The amazing hour-long video of Japan takes you from Tokyo to Kyoto, Hakodate and more – and you'll see it all from above
Calm down and be mesmerised by therapeutic scenes from 'My Neighbor Totoro', 'Ponyo', 'Howl's Moving Castle' and more