It's been a while since international tourists were allowed entry into Japan. We know it's a long and frustrating wait, so we hope to satiate your wanderlust temporarily with this relaxing aerial video of spectacular scenery across Japan. For the time being, enjoy some armchair travel and keeping researching your dream trips.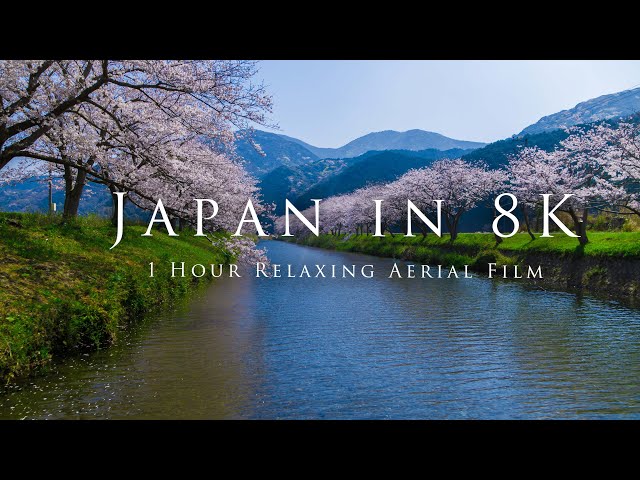 This 8K video from Armadas is the perfect tour through Japan from your living room. The one-hour video was filmed from 2018 to 2019, back when domestic and international tourists were still allowed to travel in Japan.
The video starts off in the Izu Peninsula in Shizuoka prefecture, south of Tokyo. Izu is known for its bluffside hikes, abundant Kawazuzakura cherry blossoms in Minami-Izu, and the Izu-Misaki lighthouse.
Next, we jet off to Yakushima, a small island off the coast of Kagoshima (1:12). A hiker's paradise, Yakushima is filled with cedar trees, moss and waterfalls – a complete natural respite. You can even spot the Nagata Lighthouse at the 6:57 mark.
Shortly after that, it's on to Kyoto, which is arguably its most beautiful in autumn. The video shows one of the city's serene temples surrounded by vermillion maple trees.
After that, we travel north to Hakodate, in Hokkaido (11:35), known for Mt Hakodate and the curious star-shaped fort.
The next aerial view features our favourite city, Tokyo, readily identified by the Tokyo Metropolitan Government building, with the new Tokyo National Stadium in the distance (17:30). If there was any doubt, you'll certainly recognise the iconic Tokyo Tower (18:30) and Tokyo Skytree beside the snaking Sumida River (17:12). Sure, Tokyo is gorgeous during the day, but nighttime brings out Shinjuku's mysterious allure (26:27).
Come morning, Yokohama is featured on a bright sunny day. You can see the Yokohama Landmark tower, the second tallest building in Japan, and the Cosmo Clock 21 Ferris Wheel (47:10). Enoshima, a popular seaside island, is up next with the Enoshima Sea Candle (47:40). We won't give it all away, but trust us, there's plenty more stunning scenery to catch.
Still feeling the wanderlust? Let this video from JNTO featuring Japan's 47 prefectures tug at your heartstrings.
This article was published on April 9 2021 and updated on April 8 2022.
More from Time Out Tokyo
Uniqlo to raise prices of autumn and winter wear by up to ¥1,000
Survey ranks Japan's 10 most scenic rainy day destinations
Aichi Triennale is happening this year and it's just 90 minutes from Tokyo
Netflix reveals the sets for the One Piece live-action series
Shibuya Marui will be rebuilt as Japan's first major wooden retail building
Want to be the first to know what's cool in Tokyo? Sign up to our newsletter for the latest updates from Tokyo and Japan.