The best DIY shops in Tokyo
Build, repair and remodel with supplies from these 10 great Tokyo DIY stores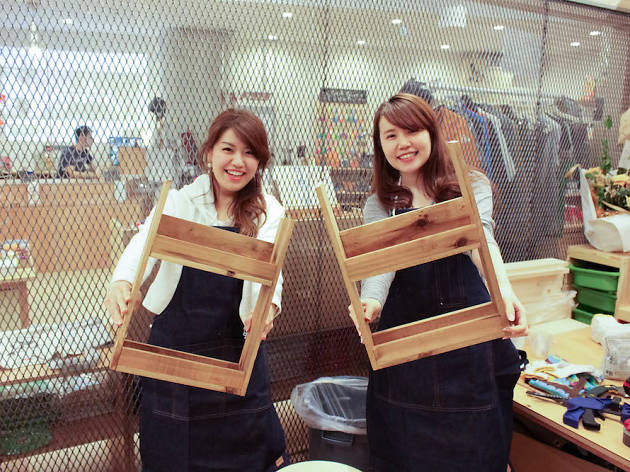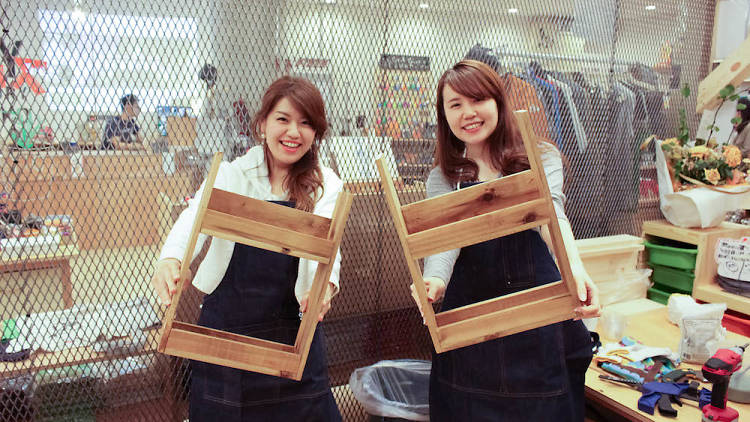 Having a hard time making your city apartment look homely? Fun and wallet-friendly solutions are near at hand at Tokyo's many DIY shops, many of which cater to everyone from absolute beginners to veteran do-it-yourselfers. Draw up a plan, decide on a budget and join us on a tour of the best hardware stores, home improvement retailers and variety outlets in the city. And if you need a little inspiration first, check out these creative Tokyo apartments or visit a speciality shopping district.
The top ten stores
Opened this year at Futako-Tamagawa's new Rise shopping centre, this DIY shop hosts regular workshops for painting, leathercrafts, woodworking and welding, while also offering a tool rental service for members. One of the most popular items here is the Dia Wall...
Read more
If wallpaper is what you're after, there's probably no better shop in Tokyo: this Ebisu import specialist stocks a wide range of items from all over the world. The wallpapers can be compared on a large panel set up inside the shop, while workshops for beginners...
Read more
Dealing mainly in imported secondhand materials, Gallup operates this spacious, high-ceilinged showroom in Monzen-Nakacho, right next to Tomioka Hachimangu shrine. Stroll the space in search of furniture, spare parts and more – the supply of old-school American stuff...
Read more
If your tastes lean toward the industrial, you simply can't pass up on this Ebisu 'select shop' dealing in a wide range of parts, tools and daily necessities. Stocking everything from US military surplus to door knobs, the shop's quirky atmosphere is as much of a draw...
Read more
From stationery to toilet-seat covers, this is the largest household goods store in Tokyo, packed with knick-knacks for the home. The DIY sections stock everything from furniture to paint and tiny spare parts, while the basement workshop is where to get your materials cut into more manageable sizes...
Read more
Hiding out in the middle of a residential area in Nishi-Koyama, this 'secret' vintage shop deals in secondhand furniture made from pine (as the name suggests), plus a variety of fittings and other materials imported mainly from the UK...
Read more
One of the biggest DIY stores in Tokyo, Super Viva is located just across the road from Toyosu Station. You can basically find any item and prop imaginable here, making the shop a frequent stop for many professionals...
Read more
Located along Route 254 in Naka-Itabashi, World Import Tools deals in merchandise by top manufacturers including Snap-On, Stahlwille, Kniplex, KTC and Koken. The staff are highly knowledgeable and can answer pretty much any question...
Read more