Travel Japan without leaving Tokyo
Visit these antenna shops to find local specialities from around Japan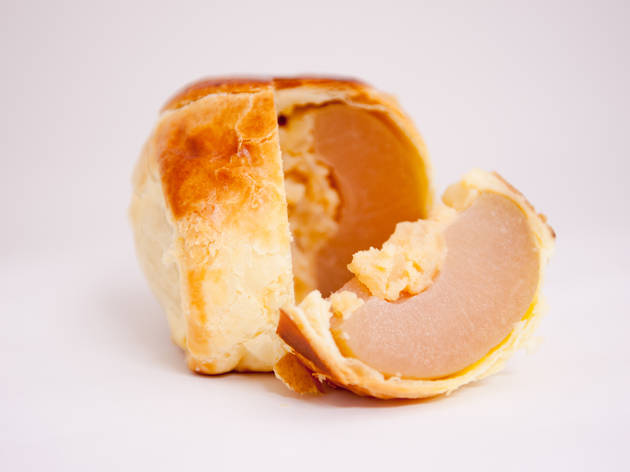 By Reiko Kuwabara
Japan has a seemingly endless supply of regional specialities, a great many of them edible and delicious, but most of us don't have enough time or money to zip around the country in order to sample all of these goodies at the source. That's where 'antenna shops' come in handy: practically all of the 46 prefectures, plus quite a few cities and smaller municipalities, have their own dedicated retail outlets in Tokyo. Look through our top picks below and set out on a one-day trip from Hokkaido down to Okinawa – without ever leaving the city centre.
Nine top 'antenna shop' stops
For the souvenirs
Find traditional crafts with a modern edge, from around Japan, at online shop Rooms Jibasan. Rooms Jibasan was founded in 2012 by Rooms Trade Show (organised by H.P. France) to promote traditional crafts and handmade wares, mainly from Japan. You can purchase products online at
www.hpfmall.com
(search for 'rooms department').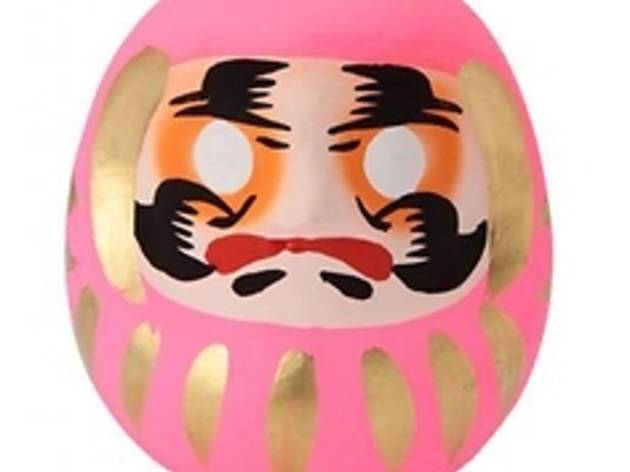 From Fukushima: Shirakawa daruma
This much-loved Japanese doll is a symbol of good fortune and originates in the Edo period. It comes in various sizes and contemporary colours such as pink, blue, yellow, white and metallic gold. Paint the left eye to make a wish and then the right eye after your wish has been granted. Small ¥864, medium ¥1,620.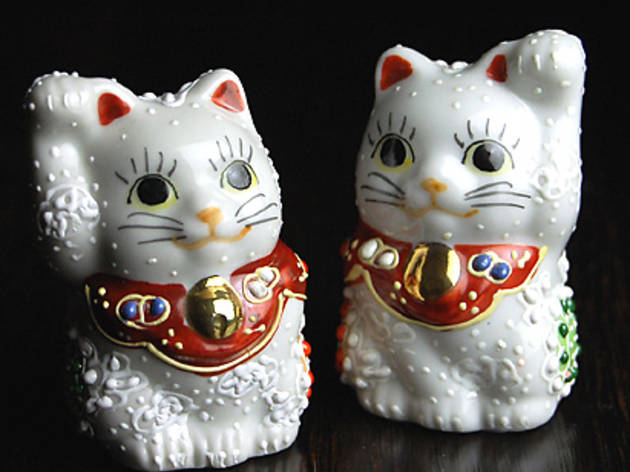 From Ishikawa: Wazahonpo maneki neko
You're sure to have seen one of these 'cat dolls' around Tokyo. Like the daruma, maneki neko are believed to bring good luck and are often placed near the entrance of shops and restaurants. Specialising in Kutani ware (Japanese porcelain), long-established Wazahonpo has given the feline a makeover with decorative 3D surfaces, hand-finished by skilled craftsmen. ¥5,400 per set.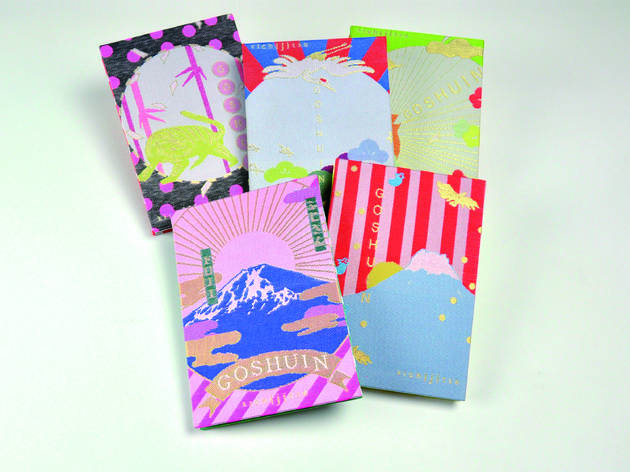 From Yamanashi: Kichijitsu Goshuin notebook
This notebook is for collecting goshuin, the traditional stamps given out at temples and shrines. Unlike the regular goshuin-collector's notebook sold at temples and shrines, Kichijitsu's ones come in bright colours with eye-catching motifs – which means you might want to buy an extra to use as an everyday notebook. ¥2,160.