Take me out to the yakyu
No matter how you spin it, baseball is thriving in Japan. Here's our guide to catching a ball game in Tokyo this spring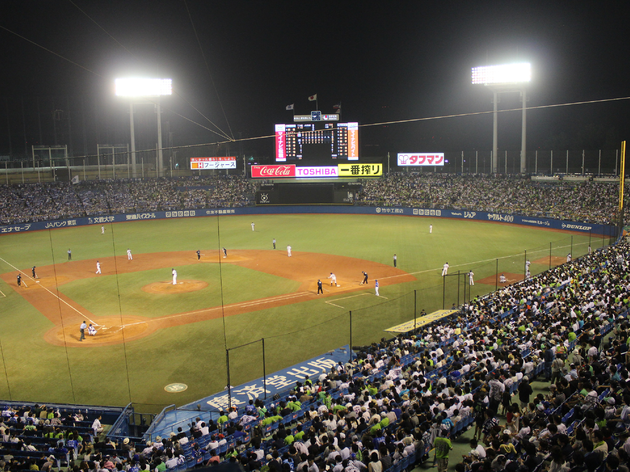 By Matt Schley
Once so exclusively American it belongs on a list with hot dogs and apple pie, baseball has been so roundly embraced by Japan that it now eclipses sumo as the national spectator sport of choice. Whether you're a longtime fan or don't know your shortstop from your second base, a game of yakyu is an experience to remember. This year's season starts on March 31 and culminates in the Japan Series at the end of October. Here's how to get involved.
Pick a team
Giants-Dodgers. Yankees-Red Sox. Mets-Phillies. Baseball fans will recognise these pairings as some of the most contentious rivalries in the history of the sport. Add another to the list: Giants-Swallows.
Tokyo's intra-city rivalry is a bit of a David and Goliath tale. The Giants, Japan's first pro team, were founded in 1934 by media mogul Matsutaro Shoriki. Thanks to their ability to attract the best players with their impressive payroll, the Giants have managed to win 36 of 66 league titles since 1950, and their winning record (not to mention ownership by Japan's largest media company) has made them Japan's de facto national team.
The Giants are headquartered in Tokyo Dome, a cavernous balloon sometimes referred to as the Big Egg. Same-day seats can be hard to come by, but you can buy advance tickets (from ¥1,500) in English on the official Giants site.
The Giants may be Japan's team, but don't count out the Tokyo Yakult Swallows. Founded in 1950 by the train company Kokutetsu, the precursor to JR, to boost company morale after a series of grisly accidents (every team needs to start somewhere, right?), the Swallows can't match the Giants' trophy cabinet.
But Tokyo's scrappy underdogs do have two great advantages: their passionate fans, who are known for cheerfully hoisting multi-coloured plastic umbrellas in the air, and their home ground, the beautiful and historic Meiji Jingu Stadium. Sometimes rooting for the underdog pays off: in 2015, the Swallows won their first pennant in 14 years. Same-day tickets (from ¥1,300) can usually be had simply by getting to the stadium before game time, but can also be purchased online.
Pick your seat
Games are held every day of the week except for most Mondays, with every team playing a total of 143 games during the six-month regular season. Logic says watching from the infield is the way to go, but for a more authentic Japanese baseball experience, grab a cheap seat in the outfield stands and prepare to be blown away by the passionate cheering squads. Staffed by baseball-crazy volunteers, the squads lead fans in synchronised chants, including songs dedicated to each individual player, the likes of which American baseball has never seen.
Yomiuri Giants / Tokyo Dome, and Tokyo Yakult Swallows / Meiji Jingu Stadium
Baseball on the Kanto plain
Head outside Tokyo proper to the larger metro region and you've got no less than five professional baseball teams. Here's where to get your baseball fix in the 'burbs.
Yokohama DeNA BayStars / Yokohama Stadium
Originally known as the Taiyo Whales, the 'Stars haven't won a pennant since 1998, but a new manager, former pro yakyu star Alex Ramirez, managed to get the team to the post-season in 2016.
Closest station: Kannai
Saitama Seibu Lions / MetLife Dome
Purchased by mega-conglomerate Seibu in 1979, the Lions are favourites of non-baseball fans: if the team does well, Seibu department stores around the country hold giant sales.
Closest station: Seibukyujo-mae
Chiba Lotte Marines / Zozo Marine Stadium
The Marines, who play in Chiba's windswept Marine Stadium, are known for their passionate cheering squad whose chants are said to resemble those of football fans.
Closest station: Kaihin-Makuhari
Looking for more great things to do?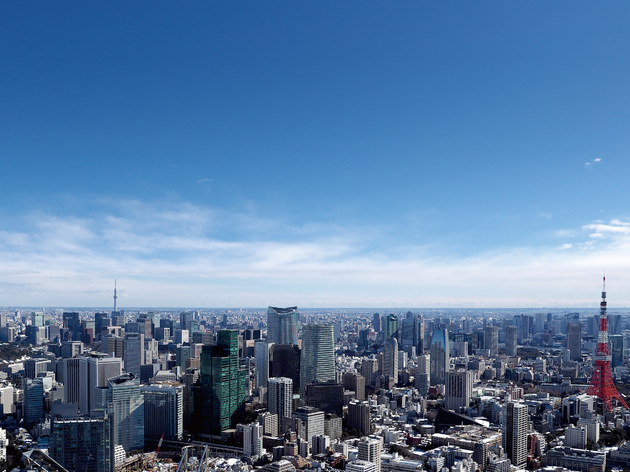 Unmissable city activities, from the best sights and shopping spots to geeky and artsy fun
More to explore