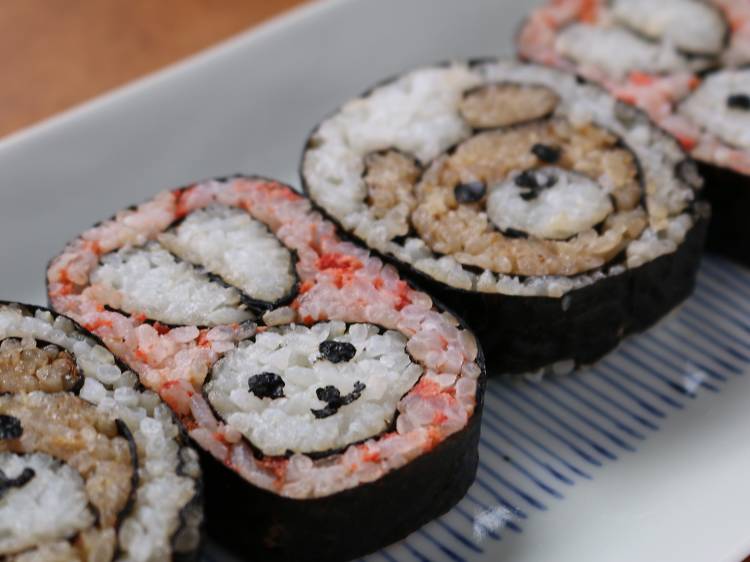 Character bento and sushi
The easiest way to get kids to eat a complete meal, bento filled with panda-shaped rice or little sausages cut up like octopuses are de rigueur in Japanese schools, with many a housewife becoming ever-more creative in their quest.
There are countless bento-centric cookbooks around, but for a real taste of how to create a well-balanced yet cute lunchbox, look no further than Tokyo Kitchen's cooking classes in Asakusa. They offer both bento box and character sushi courses – how about making teddy bear or bunny-shaped sushi, or a bento box with little inarizushi (sweet tofu stuffed with rice) bears?
The instructor, Yoshimi, will guide you through the entire process in English, and you'll leave with all the recipes in a little booklet, too. Your kid's lunch will be the envy of all their friends.
Classes from ¥7,560/person, Mon-Fri from 10am. Online booking and PayPal payment only, courses can be booked for one person too.