Heads up! We're working hard to be accurate – but these are unusual times, so please always check before heading out.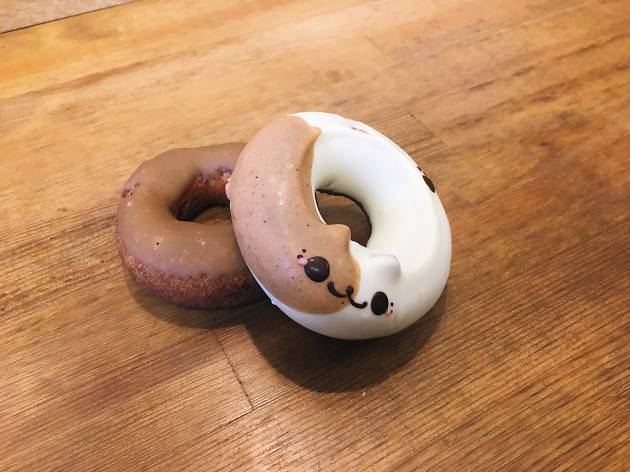 1/7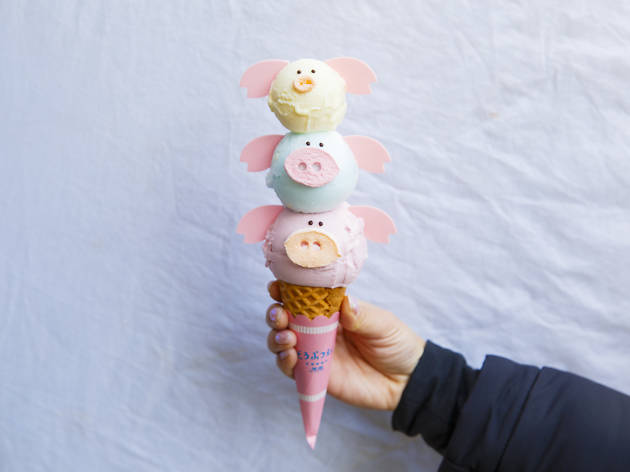 2/7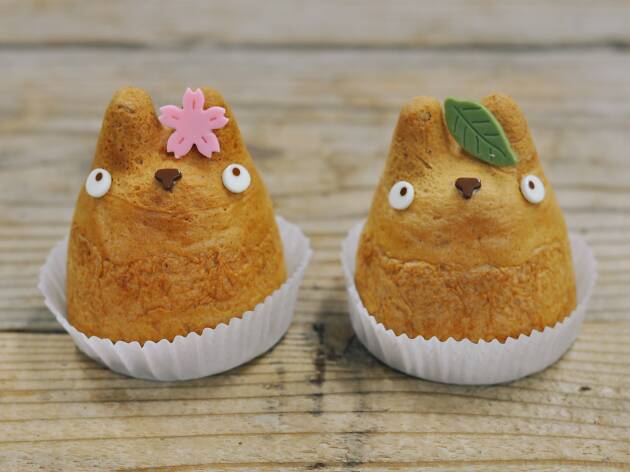 3/7
4/7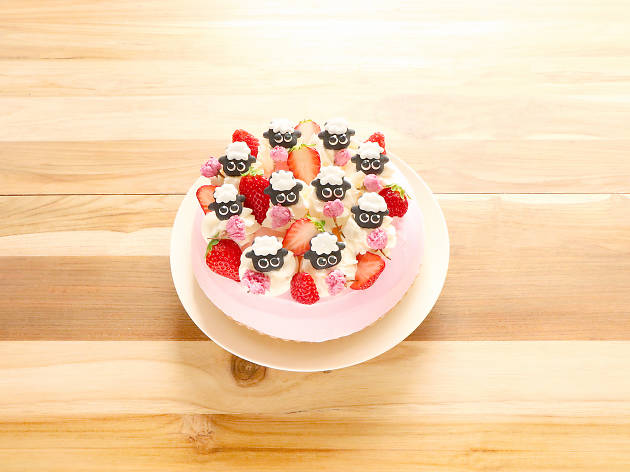 5/7
6/7
7/7
Cute food and drinks in Tokyo
From 3D cat latte art and animal doughnuts to Totoro puffs, these tasty treats are just too cute to eat
Tokyo's filled with decadent sweet shops and dessert cafés, and you're bound to come across the treats of your (Instagram) dreams. Whether you're looking for a kawaii piggy ice cream to beat the heat or a dainty animal doughnut to accompany your afternoon latte (topped with a 3D cat, no less), here are some of the cutest, most charming food, desserts and drinks we've found around the city. Be warned though; you may have trouble eating these cute confections as they are just too adorable for you to bite into.
Too cute to eat
Styled on Totoro – the beloved character from the Studio Ghibli movie 'My Neighbour Totoro' – these charming choux cream pastries are come in seasonal flavours, which range from strawberry to peach and chocolate. It's almost painful cutting into these cuties as they really do look too good to eat. From ¥400.
Everyone loves coffee, everyone loves cats, so the innovative people at Oshiyage Nyanko have bought the two together with spectacular results. This quaint café near Tokyo Skytree creates adorable and intricate cat-themed 3D latte art and the results are spectacular. It's impossible not smile when presented with an iced soy latte topped with a cute kitty made from fresh cream, or the Mont Blanc marron-flavoured soy latte that comes capped with a milk foam cat. ¥650-750.
This Harajuku ice cream stand is disguised as a pink ice cream vending machine, but you actually order from the staff hiding inside. You can choose your preferred ice cream animal – the elephants, koalas, panda bears are all good, but we say go the whole hog with the triple decker piggie option in three different flavours. Just be sure to snap a photo before it melts. ¥500 for a single scoop, ¥1,000 for a triple scoop.
Taking the sweetest thing both figuratively and literally, Floresta's kawaii doughnuts come in a variety of colours and characters. These 'guilt-free' treats are made from organic, domestically produced ingredients. Be warned, you'll need to get there early to baga box - these fly off the shelves pretty quickly. From ¥210.
Want some cute #latteart for your Instagram? Then pay a visit to the talented baristas at Ballon D'Essai Latte & Art café in Shimokitazawa. Whether you order a coffee or matcha latte, your drinks froth will come adorned with a micro work of art. You can request designs for an extra charge, but we say leave it to the barista and be surprised. Drinks from ¥390.
Everybody's favourite tasty souvenir, Tokyo Banana is now also available in panda form. Filled with banana flavoured yogurt cream, this special edition confection can be found at the New Days convenience store inside the JR ticketing gates at Ueno Station. Best get them when you are passing through the station. ¥1,080.
It's fair to say that the people behind Sunday Brunch in Kichijoji like Shaun The Sheep. You'll find an entire menu based on this beloved television character here, the highlight of which is possibly the cutest cake ewe will ever see. Covered with numerous sugary sheep staring up at you, its flavour changes with the seasons, but it never looks anything less than amazing. ¥730/slice, ¥8,030/cake.
More sweet treats this way
Looking for a relaxing Tokyo café, the perfect cup of coffee, or a decadent dessert? Check out our complete Tokyo café guide here
Bookable classes
You can't visit Japan without trying some dainty sweets. These tiny, intricately-decorated desserts, called wagashi, are actually traditional delicacies with a long history. Learn how to make these artistic treats in a two-and-a-half hour class where you'll learn how to make nerikiri wagashi, daifuku mochi and dango mochi from making the dough to cutting out tiny flowers and arranging the mochi.