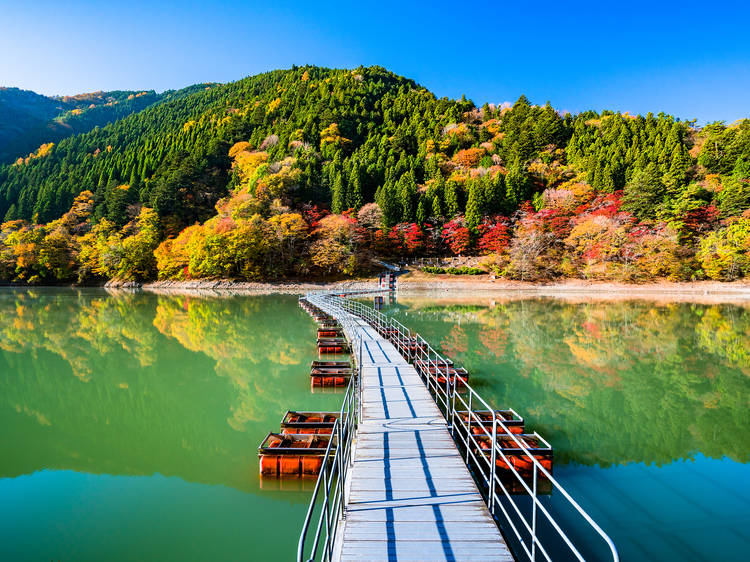 Photo: Pixta/Macha
Walk on water at the Ogouchi Reservoir
Start your Okutama adventure by visiting the Ogouchi Reservoir. Surrounded by mountains and verdant forests, the man-made Lake Okutama was created back in 1957 when the Ogouchi Dam went up across the Tama River.
Hop on the bus from Okutama Station and get off at Ogouchi Shrine, directly in front of the lake's Mugiyama floating bridge. The distinctive crossing makes for a great photo spot with the dark blue water on either side and the lush greenery in the background. Take in the scenery and then walk back towards the interactive Water and Green Museum, located between the bridge and Okutama Station. Here you can gain a deeper insight into the history of Okutama, the native wildlife and the Ogouchi Reservoir. The on-site restaurant even serves an Instagram-worthy Ogouchi Dam-inspired curry dish.
Okutama-machi, Nishitama-gun (Okutama Station).