Heads up! We're working hard to be accurate – but these are unusual times, so please always check before heading out.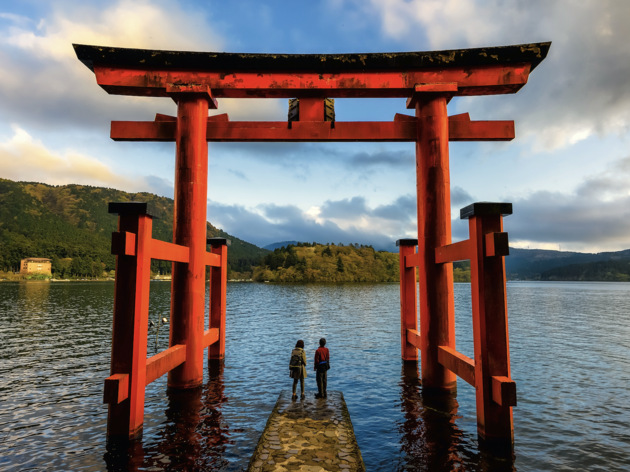 1/4
Photo: Blanscape/Dreamstime
Hakone Shrine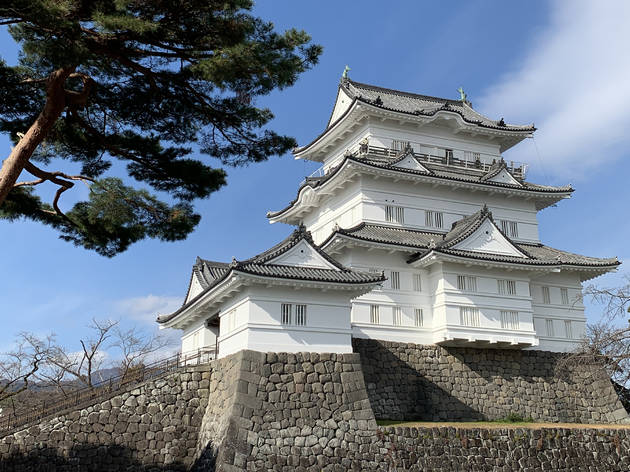 2/4
Photo: Lim Chee Wah
Odawara Castle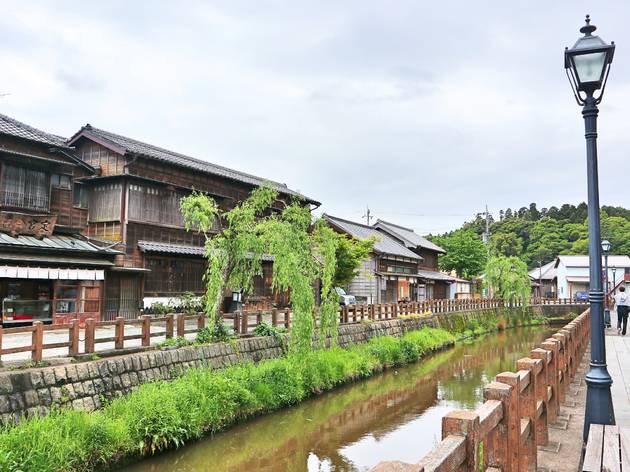 3/4
Photo: Blue Moon Bell/Photo AC
Sawara in Chiba prefecture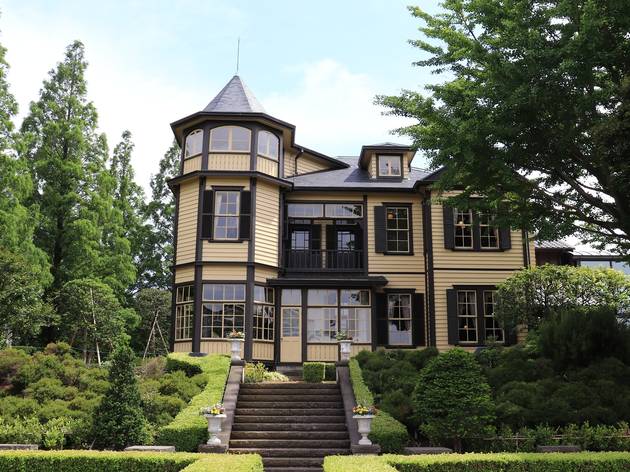 4/4
Photo: Petapon/Photo AC
Yamate area in Yokohama
Where to see iconic Japanese scenery without leaving Greater Tokyo
Explore versions of Himeji Castle, Kyoto's famous torii gate tunnel, a Japanese old town and more in and around Tokyo
The capital of Japan really has it all, so you don't have to leave Greater Tokyo to get a glimpse of the country's most iconic scenes. Forget Kyoto – you can find red torii gate tunnels and bamboo forests right here in the metropolis. Even beautiful Western-style architecture is just a short train ride away in the neighbouring city of Yokohama, and a carefully preserved canal city from the Edo period (1603-1868) awaits in nearby Chiba prefecture. Best of all, all the places on this list are far away from Tokyo's busiest (read: touristy) hotspots, so look forward to some recreational time with lots of space to yourself.
RECOMMENDED: discover the best foodie destinations in Japan

Looks like: Kyoto Fushimi Inari Shrine's torii gate tunnels
Kyoto's Fushimi Inari Taisha is not the only shrine with picturesque tunnels of red torii gates set amongst lush greenery. The Higashi Fushimi Inari Shrine west of Tokyo is just as stunning. Founded in 1929, the Higashi Fushimi Inari Shrine welcomes visitors with a massive red torii gate sporting big red and green lanterns on its sides. A staircase flanked by fox statues on both side leads the way to the main shrine. These figurines represent the messengers of god Inari, making them a significant symbol of Inari shrines around Japan.
For the tunnels of red torii gates, explore the forest behind the main shrine. While the gates here are not as neatly arranged as those in Kyoto, you'll still be impressed by the many shorter pathways; partially connected to each other, they create a mystical maze-like atmosphere. The different paths lead to several smaller shrines, most of them guarded by more fox statues.
Looks like: Arashiyama Bamboo Forest in Kyoto
Chikurin Park bamboo forest in Higashi Kurume in Tokyo's west boasts around 2,000 trees, complete with a two-metre wide stream of natural spring water flowing through the park. The lush green bamboo leaves are especially beautiful in April and May. You'll also find a large variety of different flowers and birds; in the summer months, you can even spot some fireflies. There are no convenience stores nearby, so we recommend bringing a bento lunch or some snacks to enjoy at the park's rest stops.
Looks like: Himeji Castle
It's not quite as majestic as Himeji Castle in Japan's west, but Odawara Castle in Tokyo's neighbouring Kanagawa prefecture boasts a similar look with a beautiful white facade. The castle keep was originally built in the mid 15th century but has been rebuilt multiple times since then. After its dismantling in 1870, the current version was made from ferrocement in 1960, based on models and illustrations from the Edo period (1603-1868).
The keep is now a museum, documenting the structure's history and displaying traditional armor and katana swords. Download the free museum app, which explains all exhibits in English, Japanese and Chinese. From the castle tower, you'll have panoramic views of the surrounding area, including the mountain ranges and the Sagami Bay. The castle grounds are especially picturesque in spring, when plum and cherry blossoms are in full bloom.
You'll also find a Ninja Museum on the premises, complete with obstacle courses. If you're more of a samurai fan, there's even a museum dedicated to Japan's former warriors, with more historical military kit for you to admire.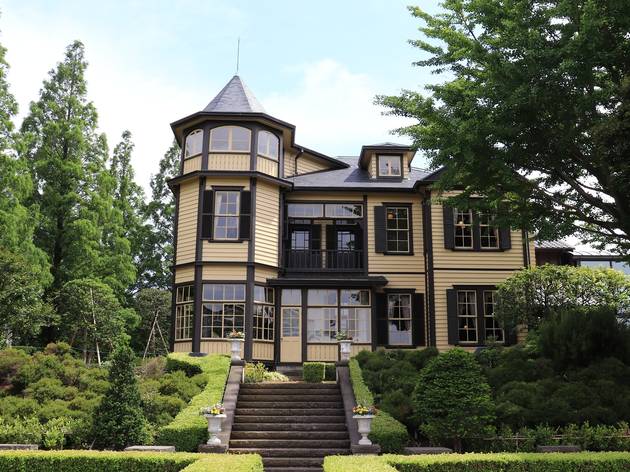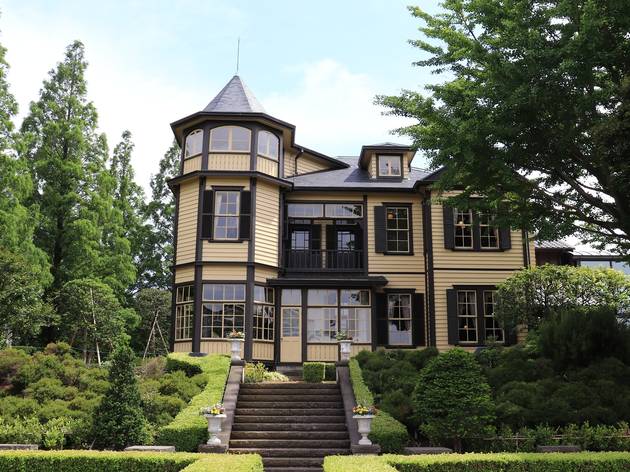 Photo: Petapon/Photo AC
Historical Western architecture
Looks like: Kitano in Kobe
Sure, Kobe's Kitano neighbourhood is known for its beautiful western-style architecture, but it wasn't the only city Western traders flocked to as Japan opened up in the 19th century. Yokohama's Yamate area, in English often referred to as The Bluff, was once home to many foreign merchants and diplomats after the city's port opened for foreign trade. Although many of the Western-style residences here were destroyed during the Great Kanto Earthquake in 1923, the remaining ones – mostly built in the 1930s – have been turned into museums and cafés.
Grand houses like Berrick Hall, a Spanish-style residence for British merchant BR Berrick, and Bluff No. 18, the former residence of an Australian trader, are free to visit. Make sure to also drop by Bluff No. 111, a Spanish-style mansion built in 1926 overlooking a rose garden. At the on-site café, you can enjoy rose-flavoured tea, cakes as well as full meal options.
Yamatecho, Naka, Yokohama, Kanagawa prefecture (Motomachi Chukagai Station). 9.30am-5pm; closed second Wed of the month (Thu if Wed is hols), Dec 29-Jan 3. Due to the coronavirus pandemic, note that you'll have to provide your contact details at each house you're visiting.

Looks like: Itsukushima Shrine on Miyajima island, Hiroshima
The Itsukushima Shrine on Miyajima island in Hiroshima prefecture is not the only sacred site that's home to a huge red torii gate standing in the water. The iconic red 'peace gate' of Kanagawa prefecture's Hakone Shrine is partially submerged in Lake Ashi, making it a beloved photo spot for those visiting the onsen town of Hakone.
From the mystical main shrine surrounded by a mature forest, follow a stone path down to the shores of the lake. The 'peace gate' was erected in 1952 to commemorate the current Emperor Emeritus Akihito's formal installation as Crown Prince, as well as marking the re-establishment of peaceful relations between Japan and the Allied Powers after World War II.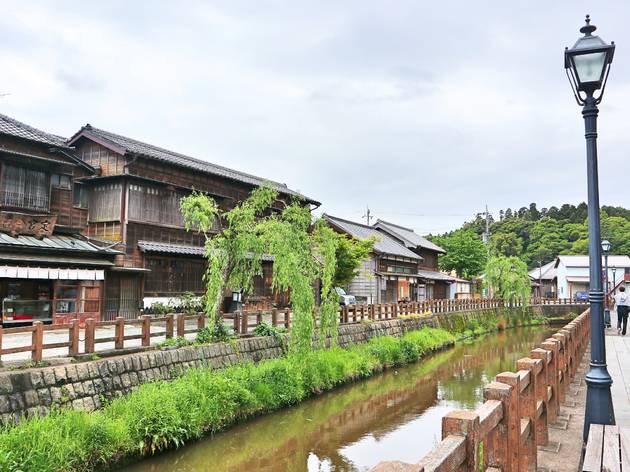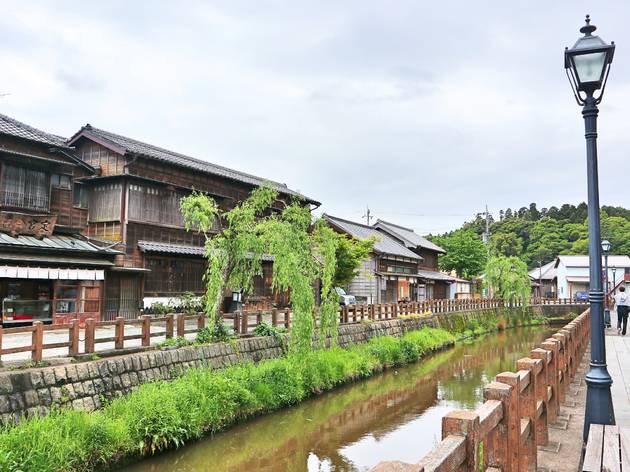 Photo: Blue Moon Bell/Photo AC
Historical traditional townscape
Looks like: Kurashiki in Okayama
Kurashiki in Okayama prefecture is a perfect example of a Japanese canal city, filled with historical warehouses and beautifully preserved heritage buildings. Greater Tokyo has a smaller alternative, located just 90 minutes from Tokyo Station, in the neighbouring Chiba prefecture.
The town of Sawara was once an important water transport hub for rice supply to Edo (present Tokyo) from the 17th to the 19th century. The traditional wooden houses, merchant shops and warehouses along the town's Onogawa River have been carefully preserved and restored, providing a nostalgic glimpse of the past.
Take a ride on one of the wooden flat boats that depart from the Ja-ja Bridge, a stunning structure that spouts water twice an hour into the canal below, or explore the former residence of Ino Tadataka, a cartographer who produced the first modern map of Japan. Here you'll learn about his works and techniques, complete with detailed descriptions in English.
In July and October, don't miss the splendid Sawara Matsuri, which sees huge floats topped with life-size dolls parading on the streets. If you've missed the festival, don't worry; just head to the Dashi Kaikan, where some of the impressive floats are on display year-round.
Sawara, Katori, Chiba prefecture (Sawara Station).
Looks like: Meganebashi in Nagasaki
Meganebashi, also known as Spectacles Bridge, is a popular attraction in Nagasaki City. The stone bridge has two arches, which are reflected on the water, creating an image of a pair of glasses, hence its name. For the Tokyo version, you'll need to visit the large plaza in front of Tokyo's Imperial Palace. You'll spot two bridges that appear as one when viewed from the side. On a clear day, the stone arch bridge, officially called the Seimon Ishibashi, creates a stunning scene with its own spectacles-shaped reflection in the moat, beautiful old-fashioned copper lights, and the Fushimi Yagura castle keep in the background. Best of all, you can still see the bridge even when the Imperial Palace grounds are closed.
The Nijubashi steel bridge behind the Seimon Ishibashi is also worth a look – people sometimes use the name Nijubashi to refer to both bridges, so keep that in mind if you're asking directions. Visitors are not allowed to walk on the bridges except during special celebrations, so this is strictly a scenery and photography stop.
More things to do in and around Tokyo
These luxury campgrounds in neighbouring Chiba and Saitama prove you don't have to travel far to get back to nature
Find some of Japan's most beautiful temples, hiking trails and nature attractions no more than a few hours from Tokyo
Get out and about – escape the city for these family-friendly adventure parks, playgrounds and outdoor attractions