December 2019 events in Tokyo
Plan your December in Tokyo with our events calendar of the best things to do, including illuminations, Christmas markets, concerts and art exhibits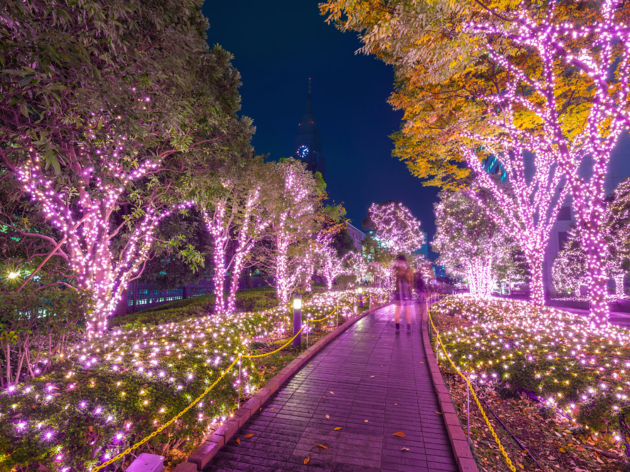 December is when Tokyo turns all sparkly – thanks to the illumination shows, of course – while Christmas markets, ice skating rinks and other seasonal favourites also open up across the city. And the holiday cheer only gets louder as we get closer to New Year's, with a mouth-watering menu of parties, markets and other events taking place over those well-earned vacation days.
Our December highlights
Christmas in Tokyo is a mind-boggling mashup of traditions, with strawberry shortcakes, KFC chicken buckets (yes, really) and romantic dinners on Christmas Eve, which is considered the Japanese Valentine's Day. Continental-style markets, however, still play a prominent role in the lead-up to the big day...
The days may be getting shorter and colder, but even so, Tokyo doesn't turn into a dark and desolate place at this less than cheery time of year. In fact, as the city transitions from autumn into winter, millions of colourful LED lights are displayed in trees as well as on and around buildings, turning Tokyo into a sparkling wonderland...
It's that time of the year again: the illuminations have gone up and the first Christmas bucket orders are being placed at KFC. Wait, what? Yes, you read that correctly: Christmas and KFC are completely intertwined in Japan. Learn why here.
Looking for more things to do in December?