Tokyo illuminations 2017-18
Discover the beauty of the wintertime city – it's your guide to the top Tokyo light-ups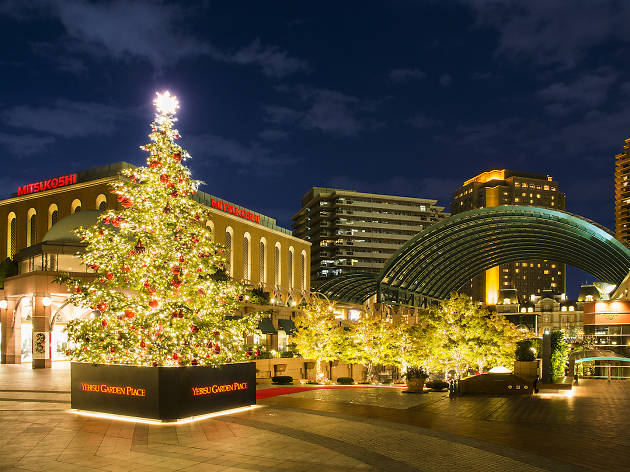 The days may be getting shorter and colder, but even so, Tokyo doesn't turn into a dark and desolate place at this less than cheery time of year. In fact, the city transforms into a sparkling winter wonderland as millions of colourful lights are displayed in trees, on and around buildings, and even on landmarks like Tokyo Tower.
We've listed our top picks of where to admire these illuminations, which are of course best enjoyed in good company. Grab a group of friends, bring your family, or invite that special someone – Tokyo's about to show you its brightest wintery charms.
Tokyo's finest light-up shows
The rooftop garden at Tokyu Plaza Omotesando assumes a Christmasy character from mid-November, when 16,000 lightbulbs start giving off a warm, orange-tinged light. Wear your warm jacket, grab a bento and try a wintertime picnic under the pretty LEDs...
Read more
The risquely named Sagamiko Resort Pleasure Forest will be again be pulling out all the stops for its winter illumination show: the Illumillion supposedly uses the largest amount of lights in the entire Kanto region (around six million LEDs). The production has once again been renewed and features a wide range of colours, accompanying music, and light constructions...
Read more
Warm up over a cup of coffee
Looking for a relaxing café, the perfect cup of coffee or a superb sweet treat? Look no further
Read more