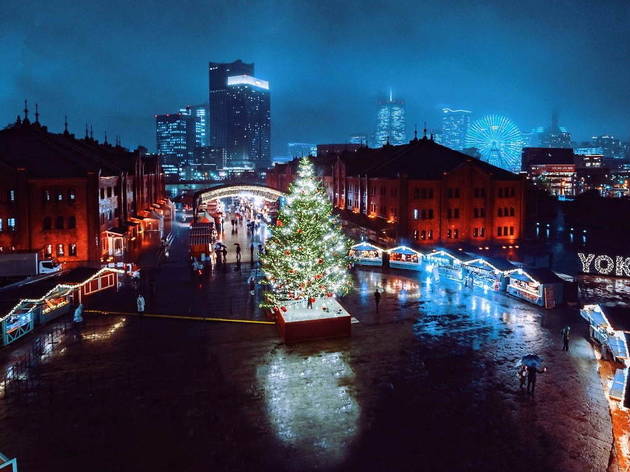 1/3
Photo: Yokohama Red Brick Warehouse Christmas Market
Yokohama Red Brick Warehouse Christmas Market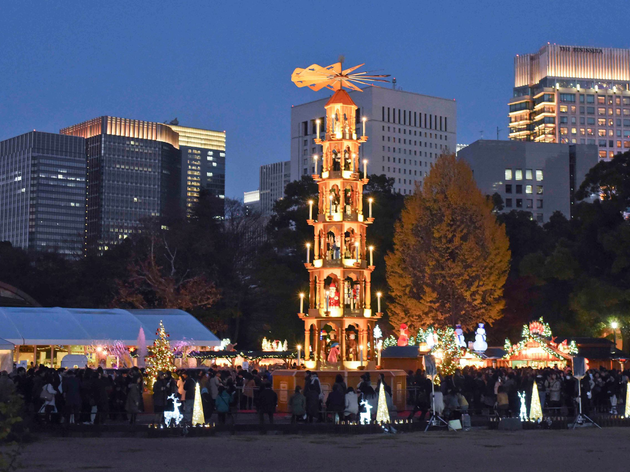 2/3
Photo: Tokyo Christmas Market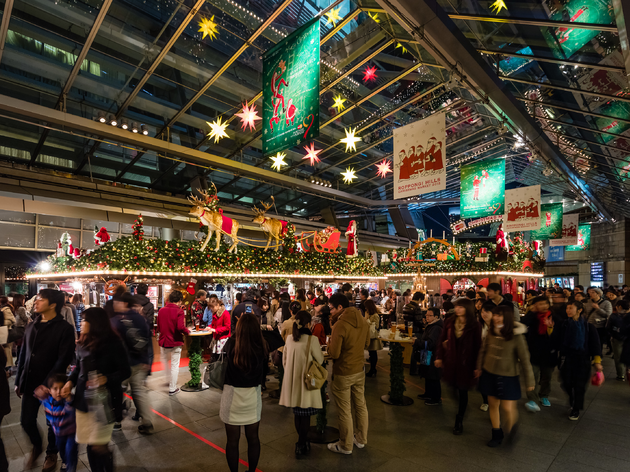 3/3
Photo: Roppongi Hills Christmas Market
5 joyous Christmas markets in Tokyo
Ditch the department stores and head to these Christmas markets for gift shopping and festive food
Christmas in Tokyo is a mind-boggling mashup of traditions, with fancy cakes, KFC chicken buckets (yes, really) and romantic dinners on Christmas Eve, which is considered the Japanese Valentine's Day.
Continental-style markets, however, still play a prominent role in the lead-up to the big day. The German influence is the most pronounced, probably due to the year-round popularity of beer, which often appears to be the main attraction.
It's all very convenient, though: shopping for gifts while holding a hot cup of glühwein (mulled wine) or a glass of weissbier makes it all far less stressful. Nonetheless, do take care – the dreaded cliché overdose may strike even the most ardent of Christmas lovers.
RECOMMENDED: Prefer to just look at pretty lights? Here are the best illuminations in Tokyo
Celebrate the year-end holidays in Tokyo
Enjoy the city at its most sparkly – when Tokyo switches on its festive lights and illuminations come autumn and winter
With KFC fried chicken buckets, strawberry shortcakes and romantic dinner dates – not necessarily in that order
Sip on afternoon tea Tokyo-style at these hotels and restaurants, complete with scones, desserts and seasonal pastries