March 2019 events in Tokyo
Plan your March in Tokyo with our events calendar of the best things to do, including cherry blossom fun, festivals, concerts and art exhibits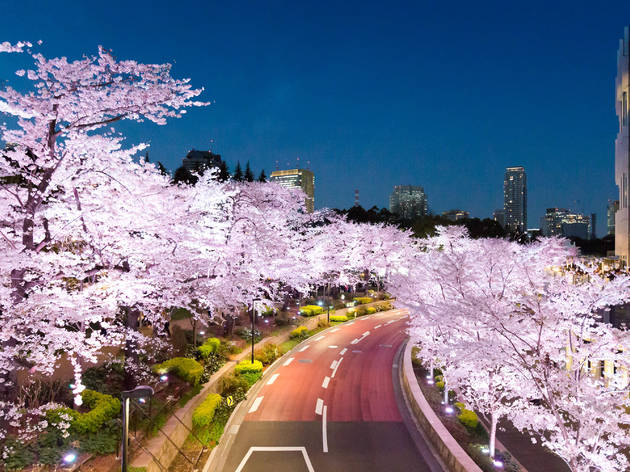 By

Time Out Tokyo Editors
March – it's when spring in Tokyo kicks off in earnest, with outdoor festivals, markets and parties returning after the cold of winter. More importantly though, March is usually when the cherry blossom front finally reaches the city, throwing us Tokyoites into a hanami frenzy and disrupting the calm and collected surface of the metropolis. Furthermore, this month also features highlights like Happy Day, St Patrick's Day, Hinamatsuri and – wait for it – the first Oktoberfest of the new year. Make sure you don't miss out with our guide to the top events going on in Tokyo this March.
More March events
Also known as 'The Temple Dancer', La Bayadère was originally choreographed by Frenchman Marius Petipa, and performed at the famed Boishoi Theatre in Saint Petersburg, Russia. This version at the New National Theatre is an original production, with revised choreography by Asami Maki. The plot follows a love triangle full of jealousy. Two lovers, the temple dancer Nikiya and warrior Solor, are crossed in their efforts to be together by the High Brahmin, who loves Nikiya, and the Rajah, who has decided to wed off his daughter Gamzatti to Solor. Lovers of elaborate costumes and set designs will be happy here, with every inch of the stage designed to evoke the temple and the Realm of Shadows. Photo: Hidemi Seto
Based on Goethe's novel 'The Sorrows of Young Werther' ('Die Leiden des jungen Werthers'), this opera follows the life of Werther, a young, solemn man who falls in love with Charlotte, a woman already engaged to someone else. It was composed by Jules Massenet, and is considered one of his masterpieces. The arias and score depict the anguish felt by both young Werther and Charlotte, and their complicated circumstances. This production will see the versatile Albanian tenor Saimir Pirgu as Werther, while the critically acclaimed Mihoko Fujimura will play Charlotte, her first time to sing the role. Photo: Masahiko Terashi
The Oi Racecourse, aka the Tokyo City Keiba, is hopping on the illumination bandwagon with this new event, with the nighttime races set to be lit up. What's more, there will be a whopping eight million lights, making it the biggest illumination in the Kanto area. Making a detour to the racecourse has never been more worthwhile.