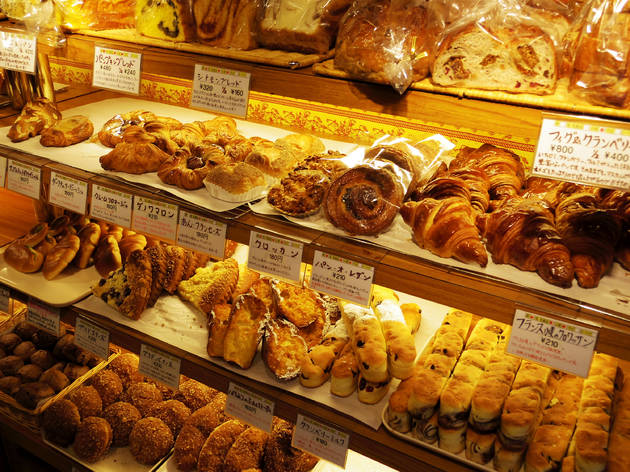 Oji area guide
Walk in the footsteps of Edoites up north
Stepping out of Oji Station, the first thing you need to do is to decide whether to head east or west. This choice is a significant one, as the massive, three-level station construct crowned by the Shinkansen tracks separates this bustling Kita-ku neighbourhood into two rather distinct areas. The hilly western side is refined and discreet, hosting parks, shrines and stylish cafés, while the rough-and-ready eastern part gives off a working-class vibe with its lively streets, old-school izakayas and clunky shopping complexes. Regardless of which way you choose to go first, you should have little trouble finding things to see and do: one of the best things about Oji is that it's very simple to navigate and explore.
Long under the influence of the Toshima clan, whose seat of power was at nearby Hiratsuka Castle, the village of Oji was a relatively insignificant settlement until the Edo era rolled around, the Tokugawa shogunate needed an alternative passageway to Nikko's Toshogu shrine and had the Nikko Onari-Kaido route constructed through the area. A few decades later, Oji became renowned as a site for cherry-blossom viewing, as the sakura tree-filled Asukayama was opened to commoners, essentially becoming the first public park in Japan. Edoites also made the trip north to visit Oji's Inari shrine, the most significant place of worship of its kind in eastern Japan, leading to the emergence of a vibrant hospitality industry in the area.
During Japan's push toward modernity, Oji became a centre of the paper and publishing industries, further raising its profile and boosting its population. This manufacturing base (and practically everything else in the area) was wiped out during the air raids of World War II, after which Oji hosted one of the largest black markets in the destroyed city. Today, it's one of those rare Tokyo neighbourhoods that have managed to evolve and stay with the times while holding on to and respecting their historical character and traditions.
To get in, take either the Keihin-Tohoku or the Namboku line north from central Tokyo. Alternatively, you can go nostalgic and ride the Toden Arakawa tram to Oji-Ekimae Station.