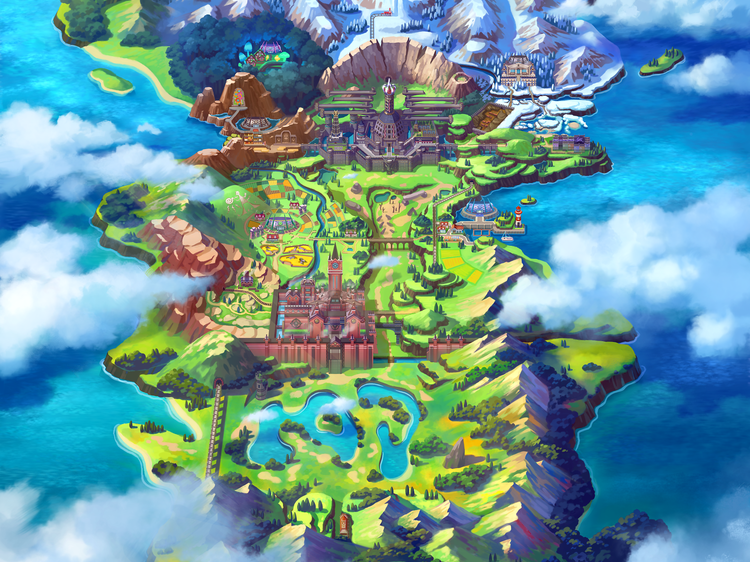 Photo: The Pokémon Company
The Galar Region
Famous for its historic buildings and unique flora and fauna, the Galar region is a must-see destination. Take a short trip to the capital, Wyndon, and you'll feel like you've stepped back in time – the big wheel and steam-based transportation are a treat for any fan of Victorian London. In fact, many visitors say they feel like Galar is a cultural cross between England and Japan – the architecture might be British, but the shops have a distinctly Japanese flair.
Don't miss: Be sure to explore the Wild Area thoroughly, and don't get distracted by the glowing mushrooms in Glimwood Tangle! Those who've visited Galar before can look forward to the upcoming transport connection to the nearby Isle of Armor.
Getting there: A copy of 'Pokémon Sword' or 'Shield' and a Nintendo Switch are all you need to visit Galar.