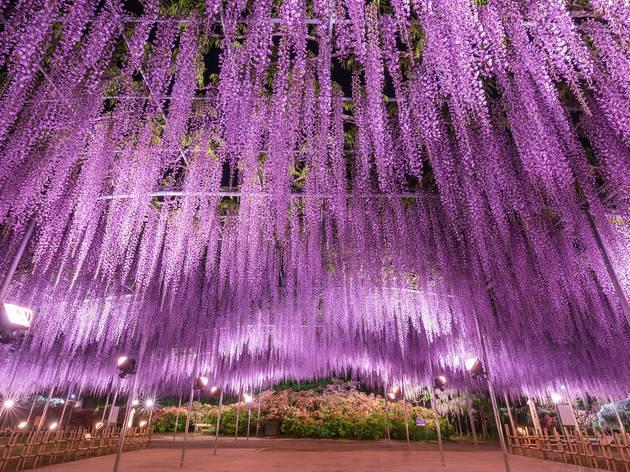 1/5
Photo: Ashikaga Flower Park
Wisteria at Ashikaga Flower Park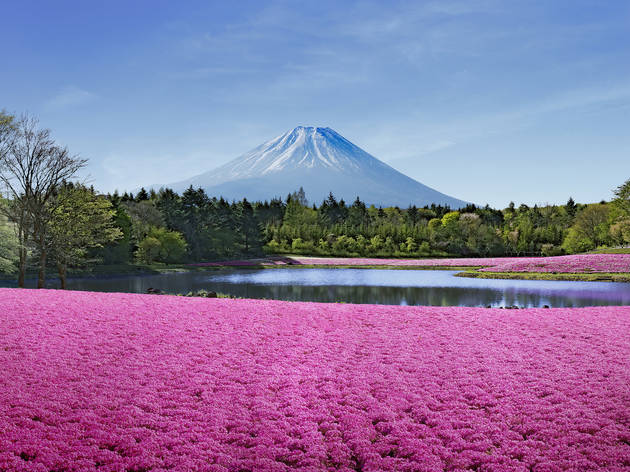 2/5
Photo: Fuji Shibazakura Festival
Fuji Shibazakura Festival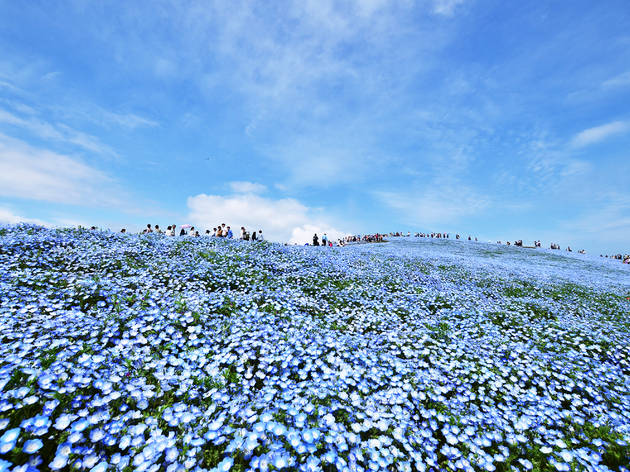 3/5
Photo: Hitachi Seaside Park
Nemophila at Hitachi Seaside Park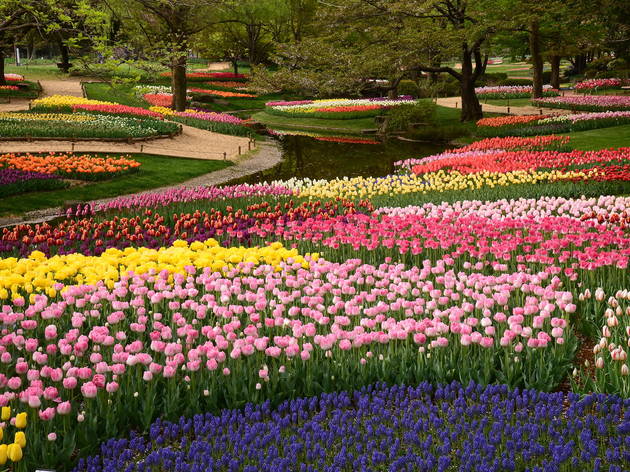 4/5
Photo: Showa Kinen Park
Tulips at Showa Kinen Park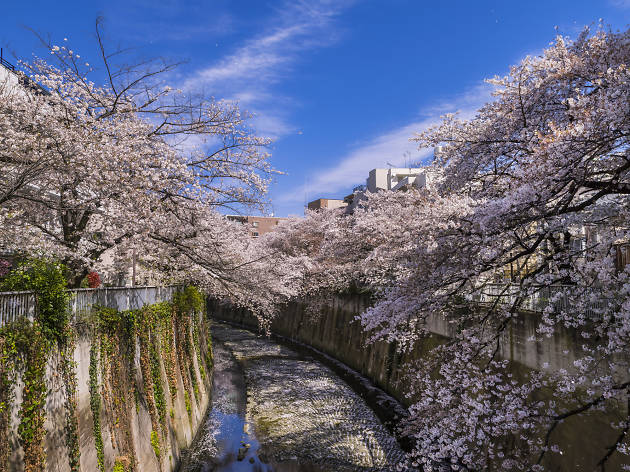 5/5
Photo: Picture Cells/Pixta
Kanda River cherry blossoms
The most beautiful spring flowers in Tokyo – and where to see them all
Cherry blossoms aren't the only blooms in season. Here are the most beautiful spring flowers to see in Greater Tokyo
The enduring icon of spring in Japan, cherry blossoms are practically synonymous with the country itself, attracting hordes of admirers from across the world every season. While cherry blossoms generally flower in mid-April, recent years have seen them blooming earlier and earlier, and they usually last no longer than a couple of weeks.
So if you missed the cherry trees at peak bloom, fret not – there are lots of other floral sights you can find that are just as beautiful in their own way. And the best part is, there's always something putting out its petals in Tokyo during spring, from late March right through to May.
RECOMMENDED: Your ultimate guide to cherry blossom season in Tokyo
Tulips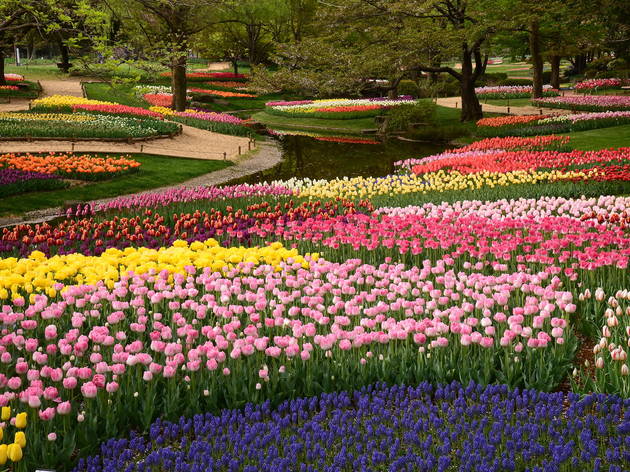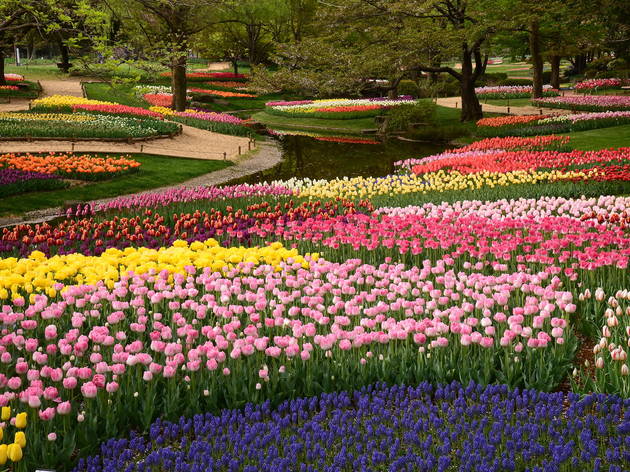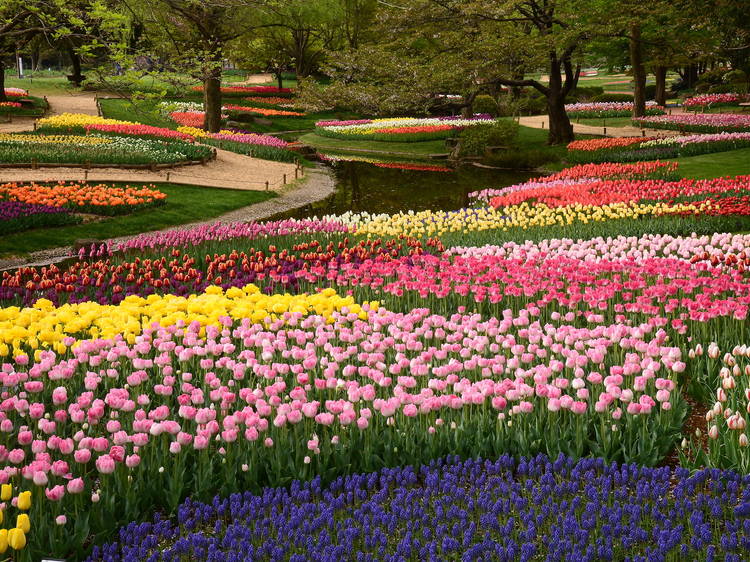 Photo: Showa Kinen Park
When to see them: usually end of March through to April
When we think of tulips, we usually associate them with the Netherlands, calling to mind football fields of colourful flowers set against a picturesque backdrop of windmills. Well, good news: you can also find this highly photogenic scene in Greater Tokyo, right down to the windmill.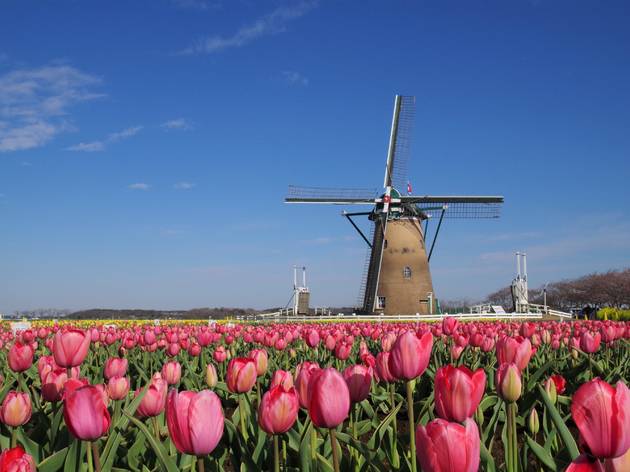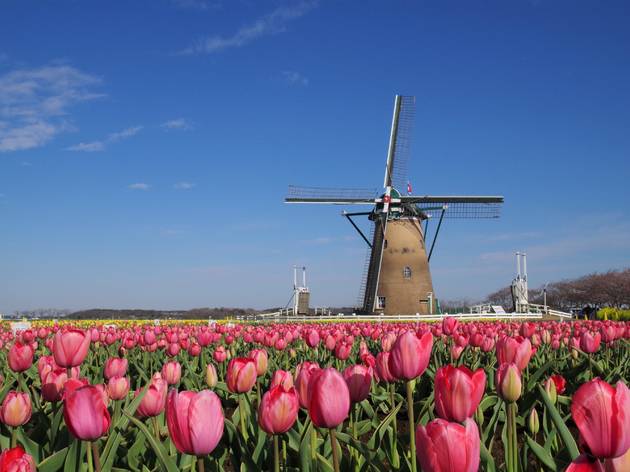 Photo: Sakura City
Every year, the Sakura Furusato Square in Chiba hosts the Kanto region's largest tulip festival. Here you'll find more than 800,000 blooms of 100 different tulip types, complete with a Dutch-style windmill in the background for an added touch of authenticity. You can even dress up in traditional Dutch costumes for a stroll through the colourful flower beds.
April 1-26.

Showa Kinen Park in Tachikawa is famous for its year-round beautiful flowers. A visit in spring lets you enjoy its massive tulip garden with about 250,000 tulips of 284 varieties. Set amid lush nature, some of the flower beds feature flowing streams, which add to the appeal of the picture-perfect landscape.
End-March to end-April.
Wisteria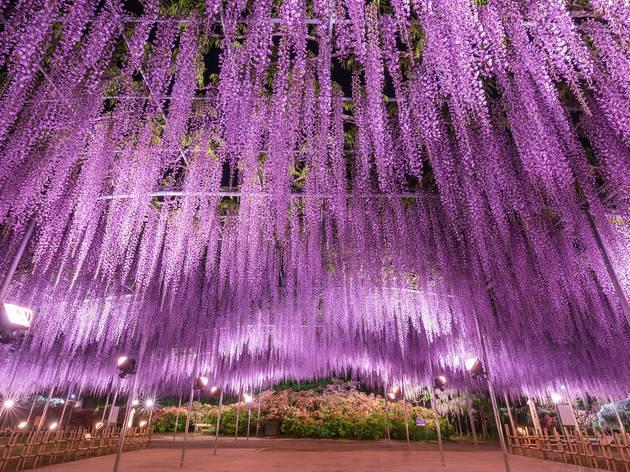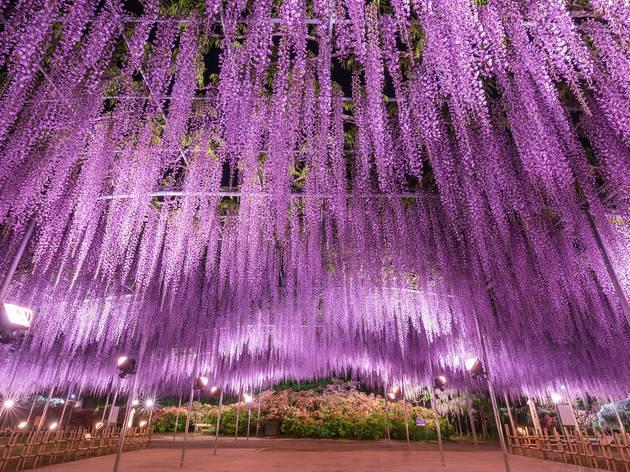 Photo: Ashikaga Flower Park
When to see them: usually mid-April to mid-May
Wisteria vines produce gorgeous pastel coloured flowers that resemble dripping beads, so they're often grown on trellises or formed into a tunnel. It creates a fairy tale-like experience as you walk under the hanging violet, blue, pink or white blooms.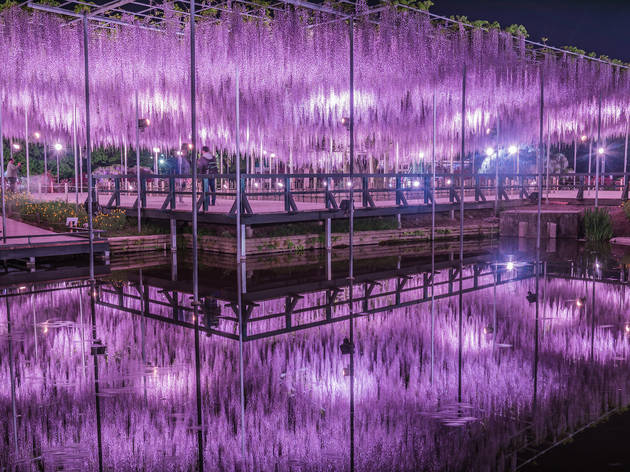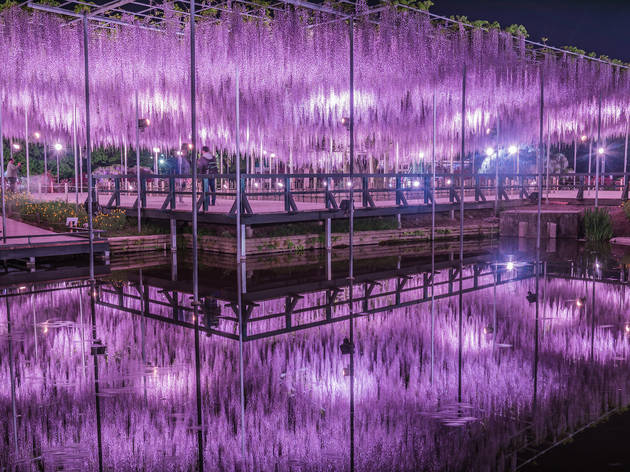 Photo: Ashikaga Flower Park
Ashikaga Flower Park in Tochigi prefecture is one of the top destinations in Japan for wisteria. About 350 bushes bloom from mid-April to mid-May, but keep an eye out for the 150-year-old plant, which features hundreds of wisteria blooms dangling from a massive construct of wooden trellises. Come nighttime, the huge, mature tree is lit up and its reflection on the water's surface is stunning. You'll also find a variety of wisteria tunnels in the park, which are fun to walk through.
Don't miss the park's seasonal snacks and beverages, including a unique wisteria soft-serve with a floral aroma.
April 17-May 23.
For a more relaxed wisteria excursion, head towards Tokyo's Chofu area, where the huge Jindai Botanical Garden is home to a large selection of flowers. The end of April through to May sees about 50 wisteria plants of 13 different kinds in bloom, including those on an 85m-long and 5.8m-wide trellis that's home to white and violet blossoms.
End-April to early May.
Nemophila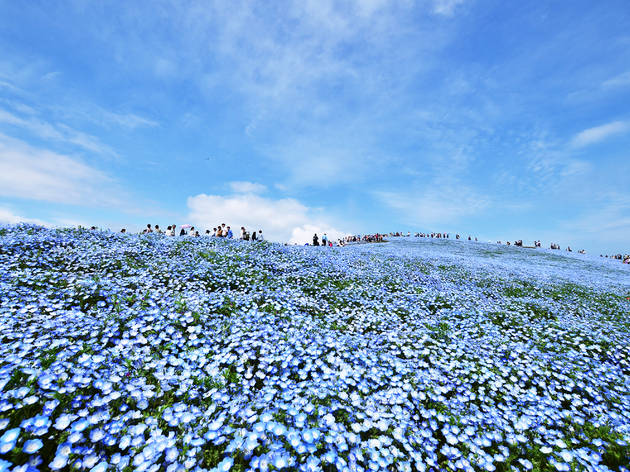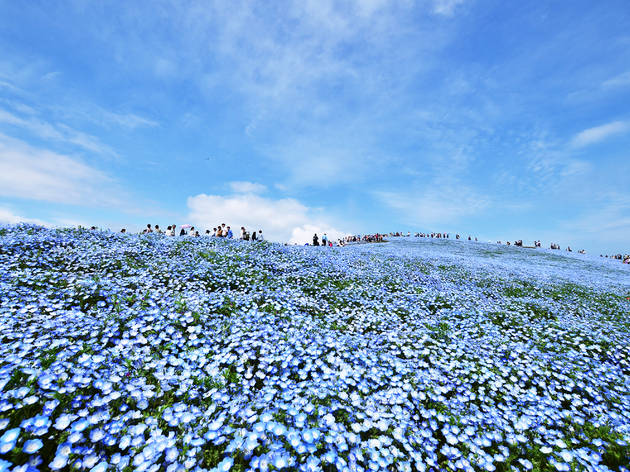 Photo: Hitachi Seaside Park
When to see them: usually from mid-April to early May
Nemophila or 'baby blue eyes' are small blue flowers which are actually considered a herb. The plant grows close to the ground, and in spring, countless flowers turn entire areas into a sea of gorgeous blue underfoot.
Showa Kinen Park in Tokyo's Tachikawa neighbourhood is a wonderful spot to view these tiny blue flowers. The ¥450 entry not only gives you access to the nemophila, but other seasonal flowers as well, including tulips and cherry blossoms.
The baby blue eyes are spread across a small hill opposite the tulip fields and they're surrounded by lush nature. The area may not be as large as some of the other nemophila spots in Japan, but the fact that this park is within Tokyo makes it a convenient option for those with limited time.
Mid-April to early May.
One of the most popular spots to catch a sea of baby blue eyes is Hitachi Seaside Park up in Ibaraki prefecture. The park is approximately 85 minutes by express train (plus an additional 15-minute bus ride) from Shinagawa Station and it's home to a number of different flowers including narcissus, tulips, poppies and sunflowers (they each bloom at different times).
Here you'll find roughly 5.3 million nemophila flowers during the season and they run up rolling hills, making for beautiful scenery against the clear blue sky and the nearby ocean.
Mid-April to early May.
Shibazakura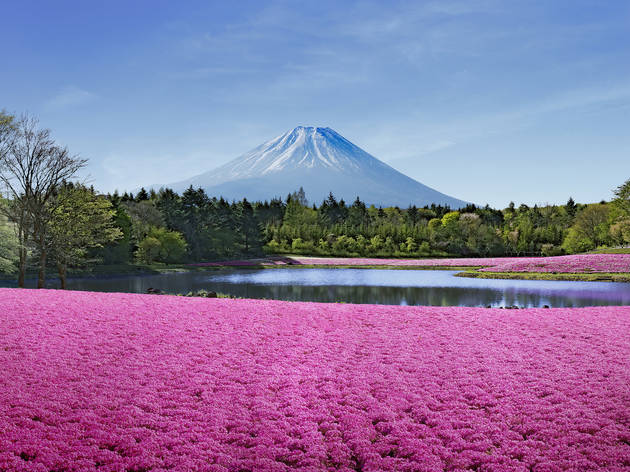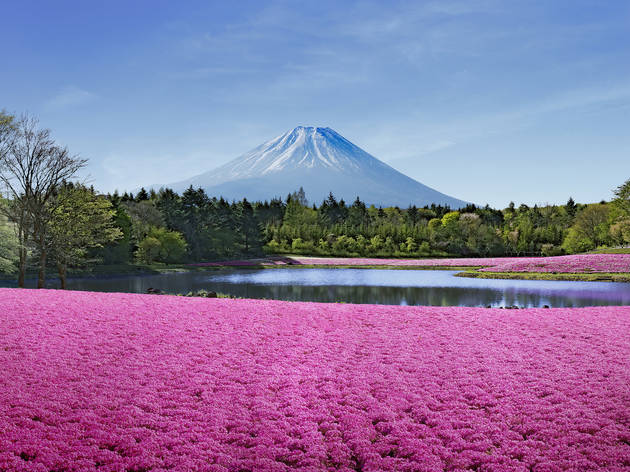 Photo: Fuji Shibazakura Festival
Usually from mid-April to late May
Moss phlox, or shibazakura, is a beautiful, low-growing, creeping evergreen that turns into a giant floral carpet during the flowering season. While pink is common, the fragrant flowers can also be found in bright colours including white, light purple and white with pink stripes, which are neatly groomed and landscaped in spring.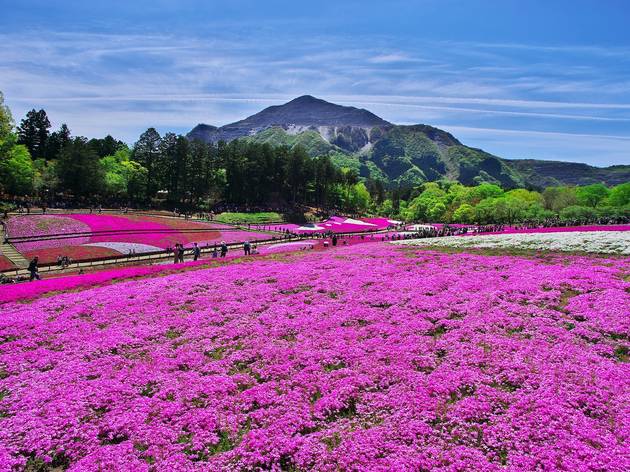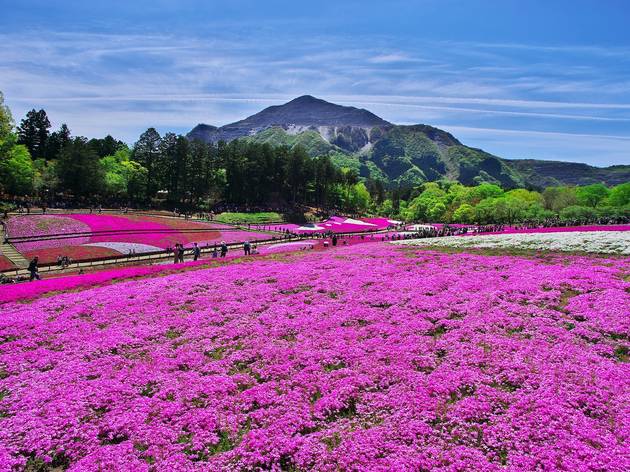 Photo: Chichibu Hitsujiyama Park
Chichibu Hitsujiyama Park
Located about 80 minutes from Ikebukuro Station via the Seibu Railway express train, Chichibu Hitsujiyama Park in Saitama hosts an annual Shibazakura Festival. The park is known for its perfectly manicured shibazakura, groomed into many different shapes, over the roughly 1.8-hectare area.
There are around 400,000 shibazakura here in nine different cultivars, with colours ranging from white and pink to blue. This year, the flowers can be seen from April 16 to May 5, and the entrance fee is ¥300.
April 16-May 5.
Another stunning spot to catch these flowers is at the Fuji Shibazakura Festival near Lake Motosu in Yamanashi prefecture. On clear days, you'll be able to get a glimpse of these beautiful flowers with Mt Fuji as a backdrop.
The area features more than 800,000 shibazakura in eight different varieties over the spacious 2.4-hectare area. There's even a Mt Fuji topiary showpiece covered in pink and white flowers – it's a very popular photo spot.
The festival is scheduled for April 17 to May 30 this year and it's an approximately two-hour train ride from Shinjuku Station. Entrance is ¥800 for adults (junior high school students and older) and ¥250 for children.
April 17-May 30.
Cherry blossoms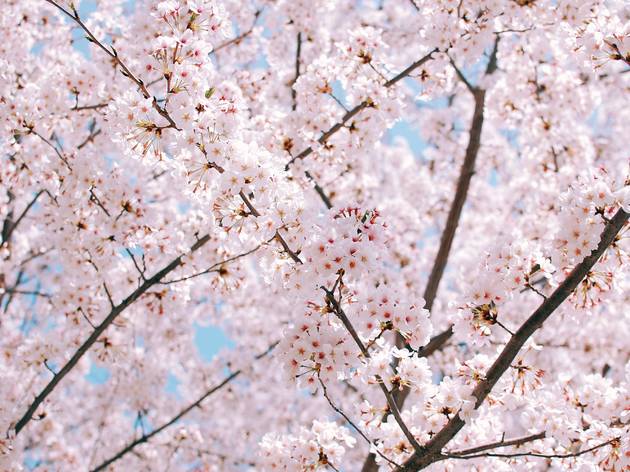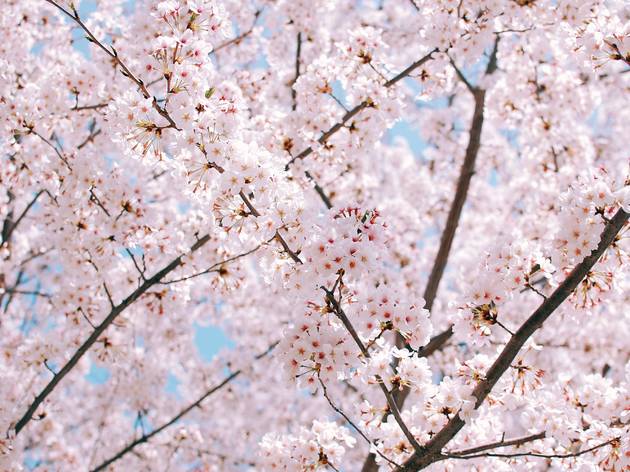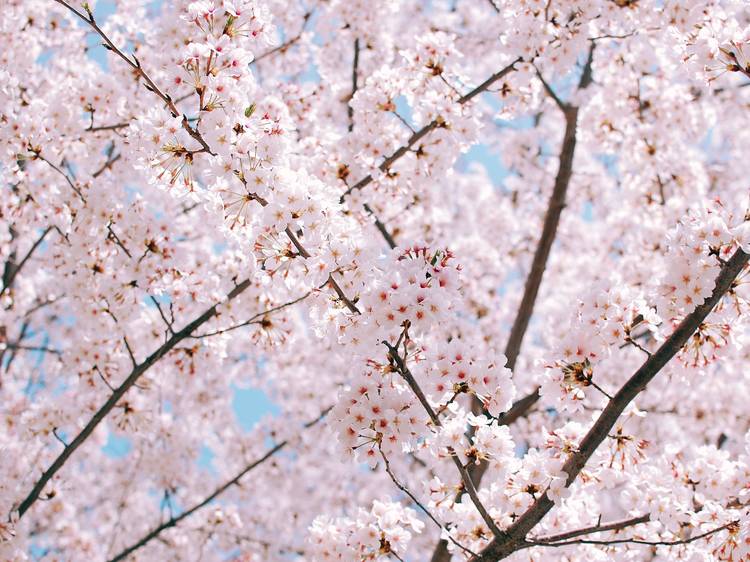 Photo: Yukari Harada/Unsplash
When to see them: usually end of March to early April, but this year's sakura season has already ended
Cherry blossoms, known locally as sakura, are worth a trip to Japan on their own. In full bloom, the pink flowers, often packed in dense clusters across farreaching branches, are so profuse they look like giant pink clouds tethered to the ground by tangled wires. It's a mesmerising sight that steals the show from everything else in the vicinity, and Japan's nationwide fascination with the blooms inspires everything from ukiyo-e woodblock art to desserts and drinks.
Although cherry blossoms are thought of as pink, these delicate flowers actually vary in colour depending on the species; in Tokyo they are usually light pink in colour, or white with a pink centre. You'll find these fleeting blooms across the capital, with popular spots like the Meguro River and Shinjuku Gyoen becoming sakura pilgrimage sites for both tourists and locals alike.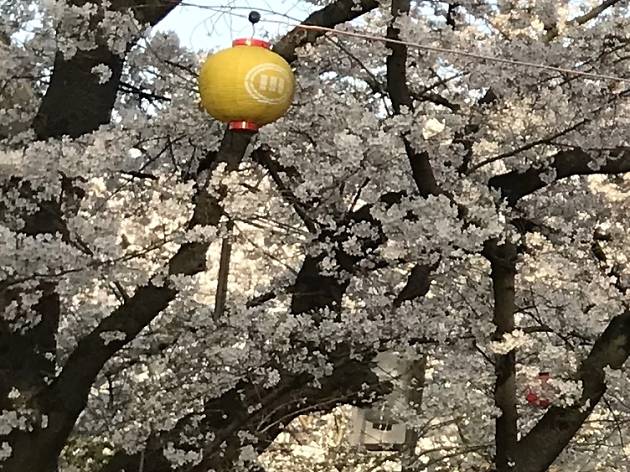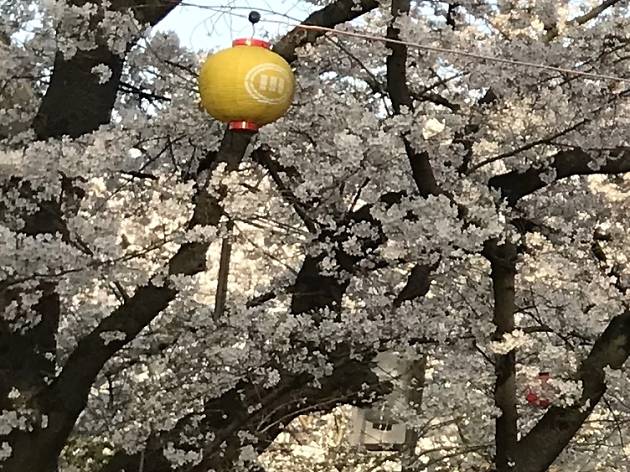 Photo: Chee Wah Lim
If Tokyo's Meguro River is your usual go-to sakura site, switch it up this year by heading out to Koedo in Saitama's Kawagoe city, also known as 'Little Edo' for its historical streets and buildings. Behind the Hikawa Shrine you'll find a gentle river flanked by grassy banks and cherry trees. Expect a gorgeous pink boulevard at peak bloom, but the river is especially photogenic near the end of the season when the water surface is completely covered in the fallen pink petals. You can even take a slow boat ride along the river.
End-March to early April.
Kawagoe, Kawagoeshi stations.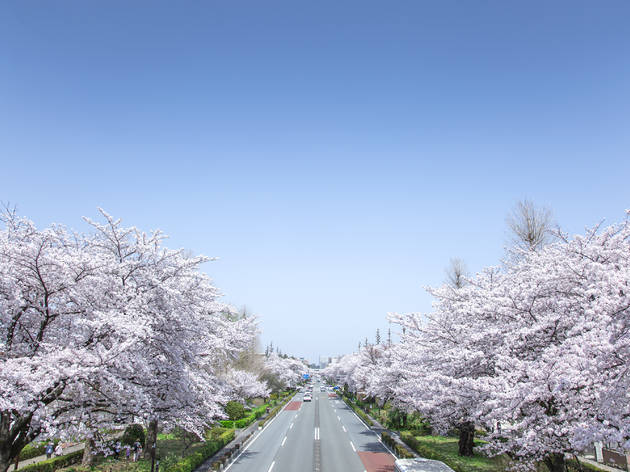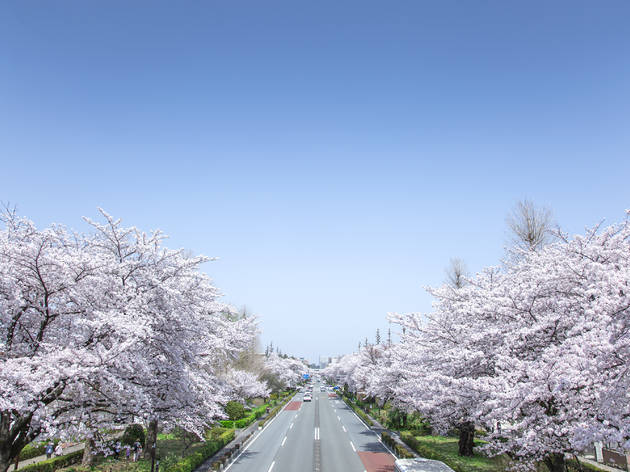 Photo: C-geo/Pixta
Located in western Tokyo, Kunitachi is one train stop away from Tachikawa's Showa Kinen Park, one of the city's top sakura spots. However, Kunitachi is worth a visit for its pink blossoms, too. The main road leading from Kunitachi Station towards Hitotsubashi University is lined with large cherry trees, which make for a scenic stroll while checking out the various shops, restaurants and cafés in the area. Walk up to some of the pedestrian overpasses for a breathtaking bird's-eye view of the street in full bloom.
End-March to early April.
Kunitachi Station.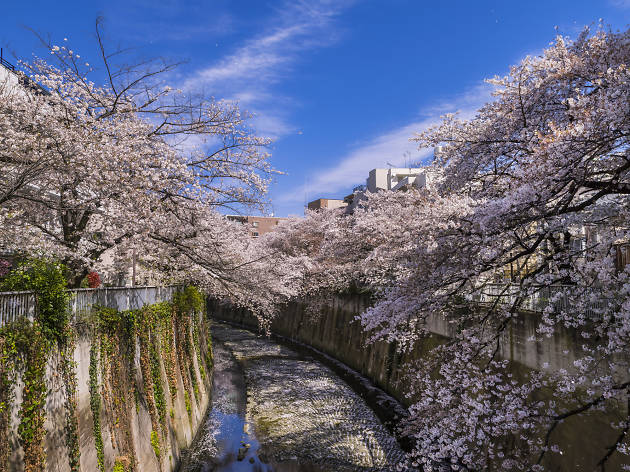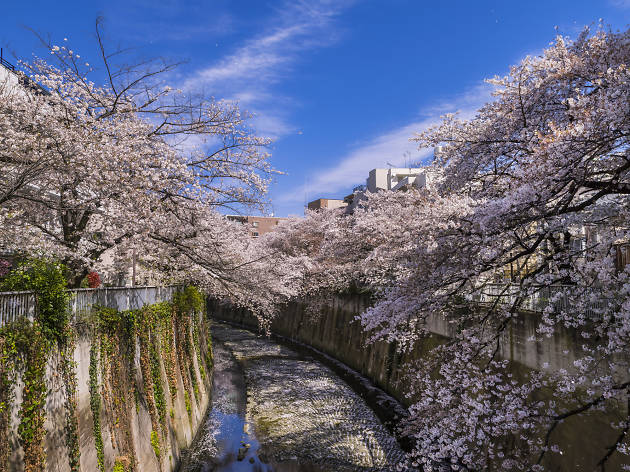 Photo: Picture Cells/Pixta
The Kanda River is a lesser-known sakura destination within central Tokyo that gets relatively little tourist traffic. Take the capital's only remaining Toden tramline, the Arakawa Tram (also known as the Sakura Tram), all the way up to Waseda Station and the river is just a short walk away.
The scene here is similar to that at Meguro River but with far fewer crowds. The riversides and the bridges will be strung with festive pink lanterns, and since the cherry trees here are old, their sheer size and volume do make for a jaw-dropping impact when in full bloom.
End-March to early April.
Waseda Station.
More outdoor inspo from across Japan