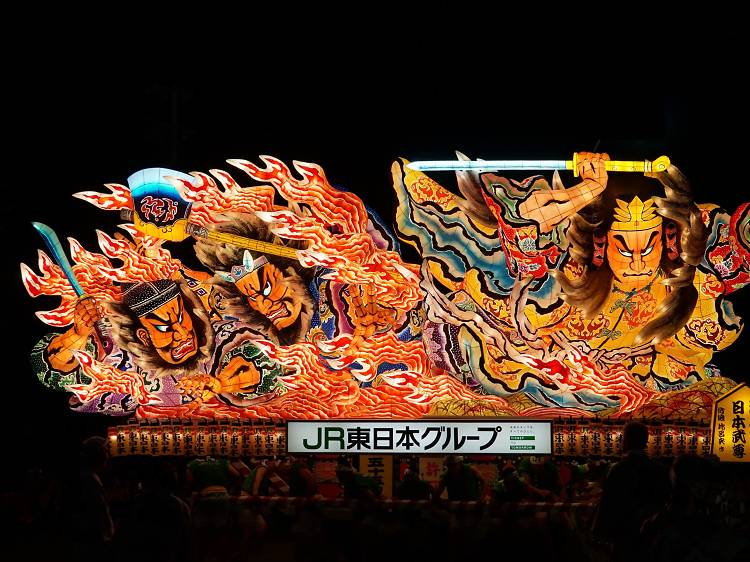 Photo: Kodai Monma/Unsplash
Aomori Nebuta Festival, Aomori
What is it?
The summer Aomori Nebuta Festival is a Japanese fire festival that sees at least 20 massive lantern floats (known as nebuta) paraded down the streets of Aomori in northern Honshu. These colourful floats are inspired by traditional kabuki or mythical Japanese stories and are lit up during the evening parade. The festival also features nebuta dancers accompanying the parade, along with performers playing instruments such as flutes and drums. A staggering number of guests head on up to Aomori for this annual celebration when the city hosts approximately three million people over the duration of the festivities.
Why go?
One of the most popular festivals in the country, Aomori Nebuta Festivalwas designated an Important Intangible Folk Cultural Property of Japan in 1980. Don't miss the final day of the festival, when the nebuta floats are placed on boats in Aomori Bay and sailed around under a stunning fireworks display.
When is it?
The festival takes place between August 2 and 7 every year, with parades of the floats scheduled for every evening except the night of August 7 – that's when the floats are on boats in the bay.