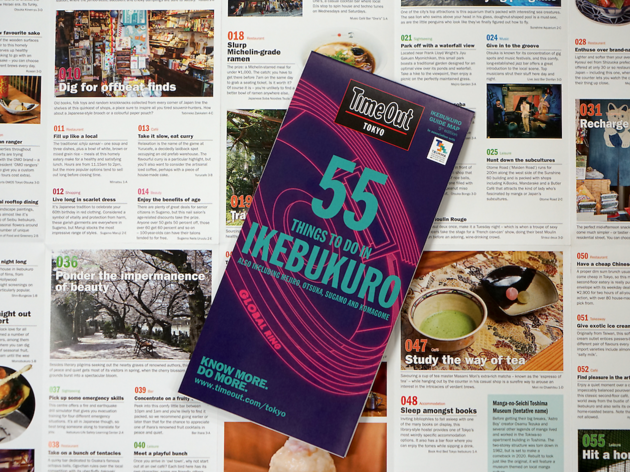 55 things to do in Ikebukuro
Exploring Ikebukuro? Take your pick from our best-of lists, featuring major attractions, art galleries, bars and more
Ikebukuro is one of Tokyo's biggest and busiest hubs, but has long been derided as a decidedly un-trendy 'gateway to Saitama', overshadowed by the likes of Shinjuku and Shibuya. That unfortunate reputation is quickly becoming a thing of the past, as our picks of the best things to do in the area prove: Ikebukuro boasts everything from major attractions to tranquil art galleries and unique bars, plus a mouth-watering selection of ramen shops.
Here are our top 55 picks for the famous district and its surrounding neighbouhoods, including lunch at a spicy noodle shop, tea with owls, plus an evening at a jazz bar and the Moulin Rouge. Finding things to do in Ikebukuro has never been more convenient – or exciting.
Explore these places on foot, or take a more comfortable route by hopping onto the newly launched Ikebukuro bus which costs ¥200 per ride.
More neighbourhood guides