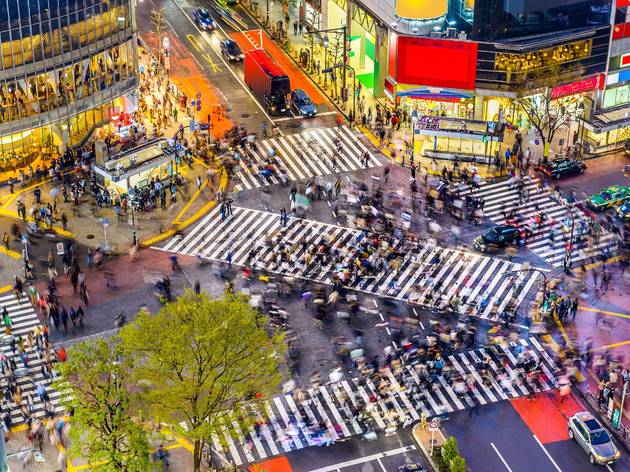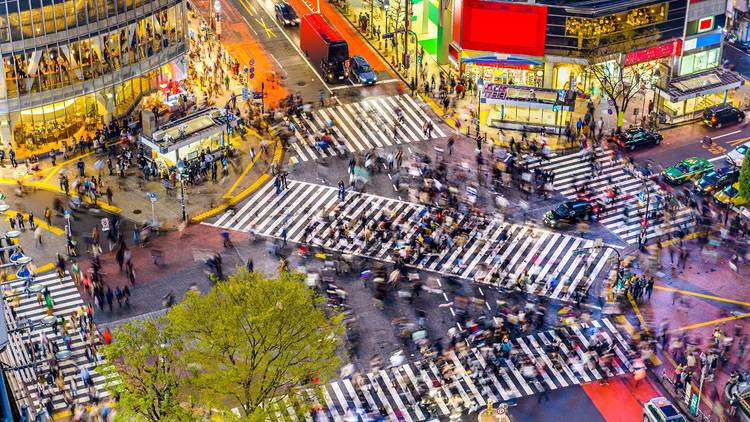 1/5
Photo: Sean Pavone/Dreamstime
Shibuya Scramble Crossing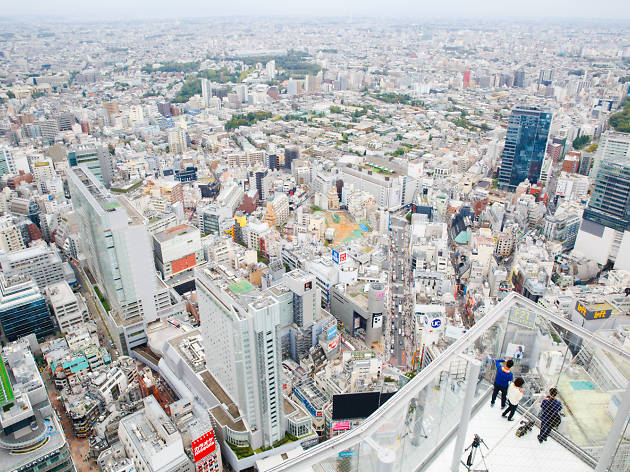 2/5
Photo: Keisuke Tanigawa
Views from Shibuya Sky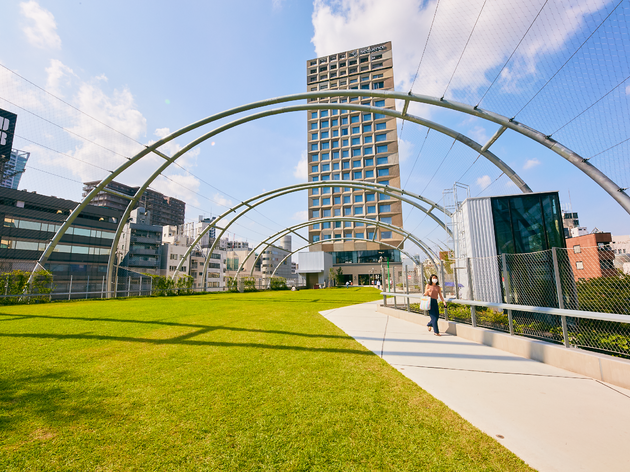 3/5
Photo: Kisa Toyoshima
Miyashita Park rooftop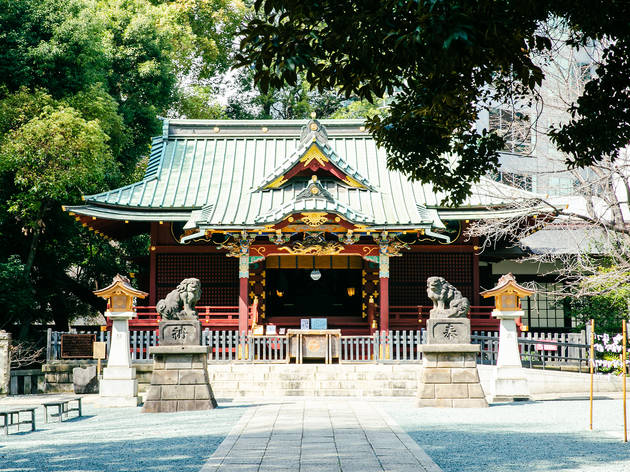 4/5
Photo: Keisuke Tanigawa
Konno Hachimangu Shrine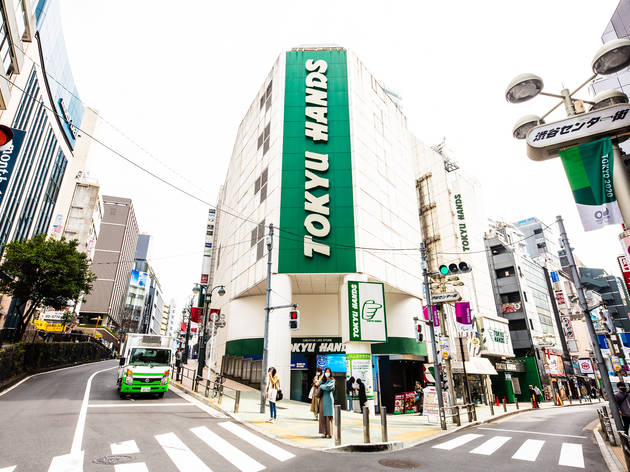 5/5
Photo: Keisuke Tanigawa
Tokyu Hands
50 things to do in Shibuya
The best places to eat, shop and play in Tokyo's buzziest neighbourhood – here's your guide to Shibuya
Shibuya: it's the 'hood with everything. Cutting-edge fashion boutiques, world-class nightclubs, unbeatable record shops, hip bars, dining options ranging from fancy washoku eateries to dirt-cheap diners – if you want it, you can probably find it here.
The area's also in the middle of a seemingly never-ending revamp, with new commercial complexes such as Miyashita Park, Shibuya Parco and Shibuya Scramble Square popping up around the busy station. With so much to choose from, where on earth should you start?
Read on for our essential Shibuya tips: the best places to shop, eat, drink and hang out in Tokyo's most eclectic neighbourhood.
Note that due to Covid-19 safety rules, most restaurants, bars and other businesses are currently closing at 8pm.
RECOMMENDED: discover our guide to the 50 best things to do in Harajuku
Explore another 'hood
This former financial district is reinventing itself with cool new craft beer bars, cafés, hotels and more
This west Tokyo neighbourhood is a hub for vintage fashion, vinyl records and independent cafés and restaurants
All along the sakura-lined Meguro River, the shops, restaurants and cafés here reward exploration at any time of year