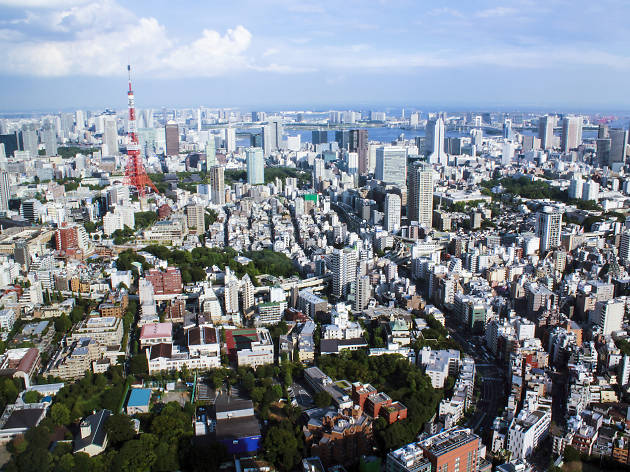 Things to do in Tokyo today
The day's best things to do in Tokyo, all in one place
UPDATE: Many events have been cancelled or postponed due to coronavirus. If you're unsure if yours has been affected, please call ahead to confirm.
Not sure what to do this evening? Well, you're in the right place now: Tokyo always has plenty of stuff going on, from festivals and concerts to art shows, activities and more. Even though the novel Covid-19 coronavirus has put many venues and events on hold, there are still lots of spots around the city that are still open. In fact, most department stores and major shopping centres are still open albeit with slightly different opening hours.
RECOMMENDED: Get your tickets to events and gigs here
Free things to do in Tokyo today
American artist Daniel Arsham has teamed up with Pokémon for his highly anticipated exhibition at Nanzuka in Shibuya. Recently, Arsham released a limited-edition Uniqlo T-shirt collection ahead of the exhibition, giving fans a sneak peek at what's on display here. Titled 'Relics of Kanto Through Time', the exhibition features Pokémon characters in Arsham's signature fossilised, decaying style. You'll recognise Pikachu, Charmander, Squirtle, Snorlax, Eevee and more in this collection that depicts the world of the 'Pokémon Red' and 'Pokémon Blue' video games in the year 3020. Due to the Covid-19 coronavirus, the gallery will only allow 10 viewers at a time and advance bookings are required. To make a reservation, visit here.
The ritzy Ginza Six department store will be decked out with a mesmerizing cloud-like art installation created by Japanese designer and artist, Yoshioka Tokujin, from February 27 until the end of October. His works have been displayed all around the world including at the Musée d'Orsay and the Art Institute of Chicago. Recently, Tokujin turned heads with his designs for the Tokyo 2020 Summer Olympic and Paralympic torches. As the name Prismatic Cloud suggests, Tokujin's gigantic sculpture is made from over 10,000 white prism rods dangling from the top in the centre of the building, creating the illusion of a cloud hovering just below the ceiling.