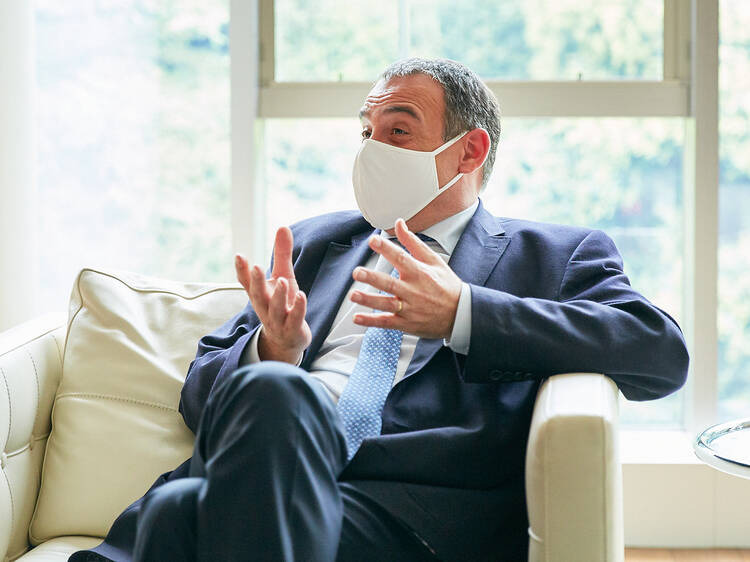 Photo: Kisa Toyoshima
What's your current impression of Japan, and how have your views changed since taking office?
I arrived in Japan without strong preconceived ideas or stereotypes. Before my arrival [in Tokyo] I had worked (as a French government representative) in European affairs for 26 years. My job had busy regional imperatives, so I didn't have the chance to travel to Asia.
[Japan] is a complete discovery for me, even though I had some [preexisting] knowledge from Japanese literature and cinema. My son, who is studying animation drawing in Belgium, also gave me some good advice: about Miyazaki, Taniguchi and Ghost in the Shell! The day before my departure to Japan, to get in the mood, I watched Ozu's masterpiece Tokyo Story. I can't answer your question on how my views have changed after only ten months in office, but I already have the impression that this country has always had a desire to progress while doing its best not to lose its identity. In a way, Ozu's vision probably remains very vivid to this day.