Cheap transport deals for tourists in Tokyo and Japan
Flash your foreign passport and get access to a host of discounted tickets for trains, buses, metro, flights and even the shinkansen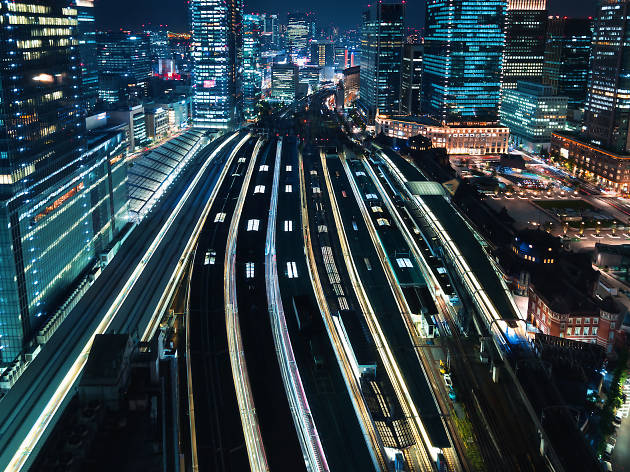 By

Time Out Tokyo Editors
|
Everyone keeps telling you how expensive Tokyo is, right? Don't let the naysayers get the better of you. There are means to beat the budget-blowing travel expenses that come with sightseeing around the city and beyond. One of the best money-saving tips is to get a travel pass that gives you unlimited rides on the city's efficient and extensive public transportation network with just a one-off payment. Here are your options. Some of these will require you to show your passport upon purchase or use.
Common one-day ticket for Tokyo Metro and Toei Subway
One-day travel on all Tokyo Metro and Toei subway lines.
¥900
Tokyo subway ticket
Only available to tourists, this pass is similar to the Common One-Day ticket, but comes in 24-hour, 48-hour and 72-hour options. As the name states, it's valid on all subway and metro lines – so not JR or private train lines. Can only be bought at Narita and Haneda airports, some larger hotels and Bic Camera locations within Tokyo, and you'll have to flash your passport to get one.
¥800 for 24 hours, ¥1,200 for 48 hours, ¥1,500 for 72 hours
Rinkai Line One-Day Ticket
Unlimited one-day travel on the Rinkai line.
¥700
Toei Bus One-Day Economy Pass
Valid for one-day unlimited use of Toei buses around Tokyo.
¥500
Metro & Grutto Pass
Combines two Tokyo Metro One-day Open Tickets and the Tokyo Museum Grutto Pass to provide discounted entry to 92 points of interest around Tokyo. Valid for two months from the date of initial use, but note that as the Grutto Pass' validity runs from April to March, so any tickets with first usage in February will expire in late March. On sale from April 1 to January 31 annually.
¥2,870
Mt Takao Ticket
A one-day round-trip ticket from any station on the Keio or Keio Inokashira lines to Takaosanguchi Station, as well as a one-way or round-trip ticket for the Takaosan Cable Car or Lift.
20 percent discount
Greater Tokyo (Kanto region)
N'EX Tokyo Round Trip Ticket
A flat fee for a round trip on the Narita Express (N'EX) from Narita International Airport (terminals 1 and 2) to major stations in the Tokyo metropolitan area. Valid for 14 days, only for foreign passport holders. Buy it at the JR counter at Narita Airport.
¥4,000 (children ¥2,000)
JR Tokyo Wide Pass
Three days of unlimited travel on JR East Shinkansen (bullet trains) and limited express trains in the Kanto region. Only valid on consecutive days, cannot be used for Tokaido Shinkansen and JR buses.
¥10,000
JR East Pass
Unlimited travel on all JR East Shinkansen (bullet trains) and limited express trains for five consecutive days. Can be used on any five days within the 14-day validity period from the date of issue. Only visitors to Japan are eligible.
¥20,000
Japan Rail Pass
Can be used on all JR trains – including shinkansen – as well as local JR bus services and a ferry service during the validity period (7, 14 or 21 consecutive days after exchange). Only visitors to Japan are eligible; it is highly recommended to buy your pass outside of Japan, as there are only a few vendors within Japan, who sell it at a slight price mark-up.
¥29,110-81,870
Japan Bus Pass
Run by Willer Express, this pass gets you three, five or seven non-consecutive days of travel (including weekends, depending on the pass) – within a two month period. There are some blackout dates (Golden Week and the Obon holidays in August), but other than that you can pretty much ride whenever you want within two months of your first journey. The deal is only available to those with a foreign passport, including residents.
From ¥10,000
JAL Oneworld Yokoso/Visit Japan Fare
Domestic flights cost ¥10,800 per sector and the fare can be used for travel to over 30 cities in Japan (served by JAL). Note that travel to and from Japan must be with oneworld member airlines, including JAL, British Airways, American Airlines and Qantas.
JAL Welcome to Japan Fare
Domestic flights cost ¥14,040 per sector. Travellers using this fare can enter and leave Japan on any international carrier and can visit all cities in Japan served by JAL.
ANA Visit Japan fare
Domestic flights are ¥13,000 (including code-share flights), but you need to book at least two flights, and there are a large amount of blackout dates. Your travel dates are flexible, however: you'll just be asked to select a minimum amount of flight legs first and to then make a reservation afterwards. Travel to and from Japan can be on any international airline.
ANA Experience Japan Fare
Domestic flights are from ¥5,400 for less popular routes up to ¥10,800, and travellers can visit any city in Japan. Tickets can be purchased online through their dedicated website only, and no changes are permitted.
Go explore Japan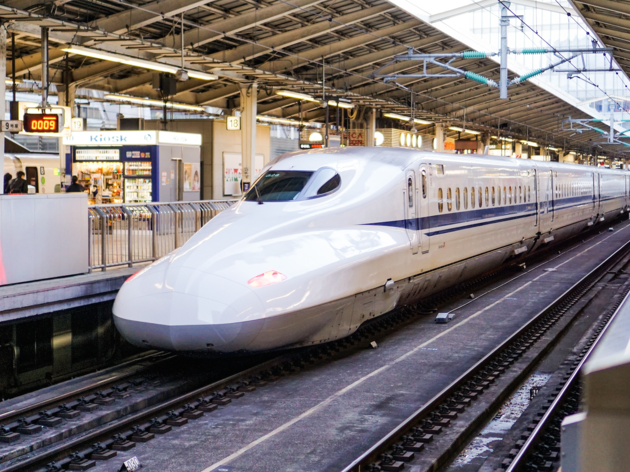 What you need to know about intercity travel in Japan, including Kyoto, Osaka and Hiroshima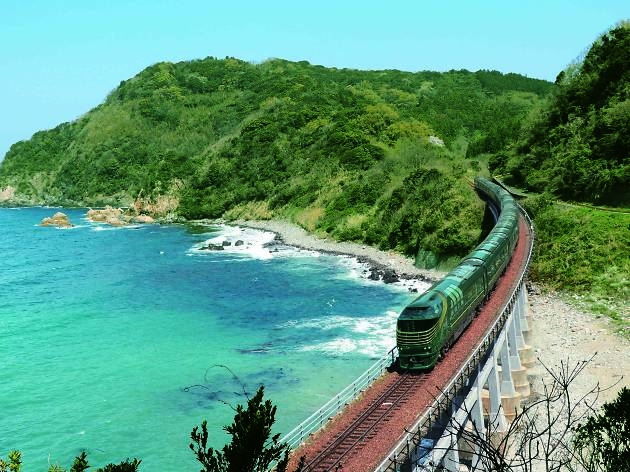 On the right tracks – ride these luxurious trains and see Japan from a different perspective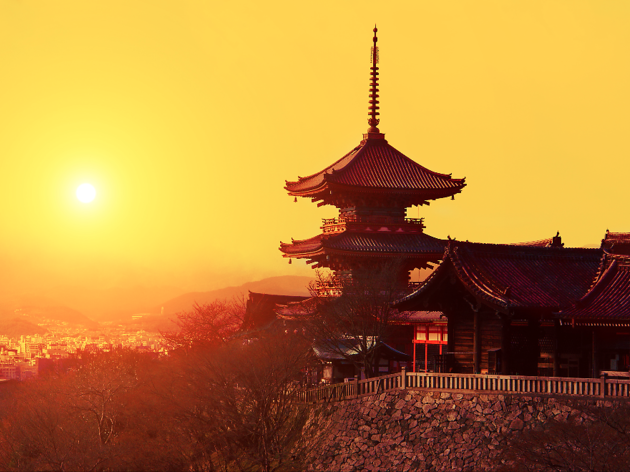 How to get the most out of your day in the ancient capital