Heads up! We're working hard to be accurate – but these are unusual times, so please always check before heading out.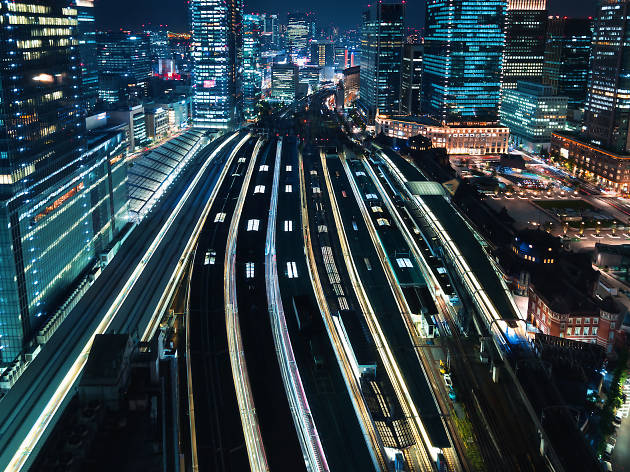 Cheap transport deals for tourists in Tokyo and Japan
Flash your foreign passport and get access to a host of discounted tickets for trains, buses, metro, flights and even the shinkansen
Everyone keeps telling you how expensive Tokyo is, right? Don't let the naysayers get the better of you. There are means to beat the budget-blowing travel expenses that come with sightseeing around the city and beyond. One of the best money-saving tips is to get a travel pass that gives you unlimited rides on the city's efficient and extensive public transportation network with just a one-off payment. Here are your options. Some of these will require you to show your passport upon purchase or use.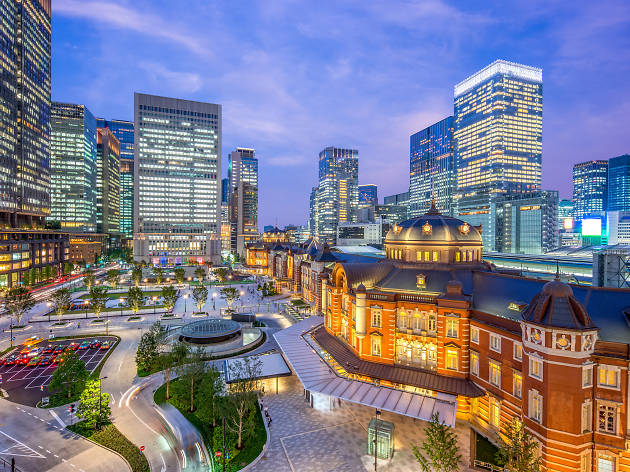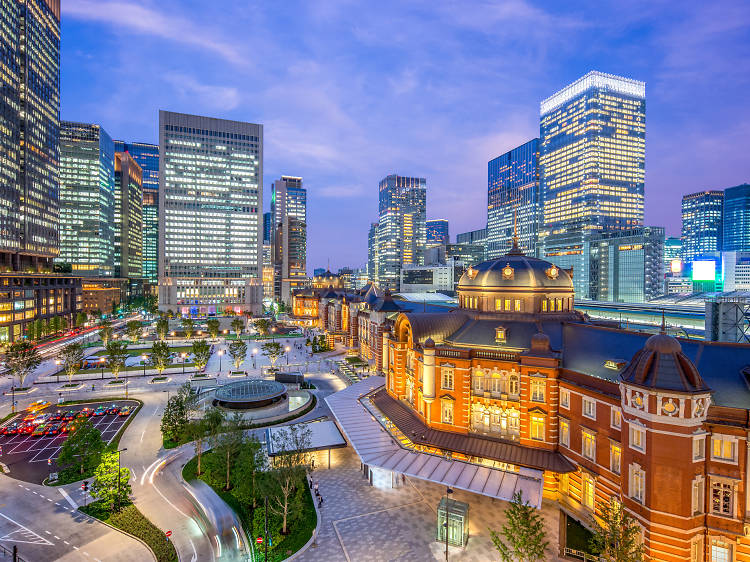 Photo: Richie Chan/Dreamstime
Common one-day ticket for Tokyo Metro and Toei Subway
Unlimited travel on all Tokyo Metro and Toei subway lines for, you guessed it, 24 hours.
¥900 (children ¥450)
Tokyo subway ticket
Only available to tourists, this pass is similar to the common one-day ticket, but comes in 24-hour, 48-hour and 72-hour options. It's valid on all subway and metro lines – so no JR or private train lines for you (even then it should cover all the major tourist sites and attractions in Tokyo). Tickets can only be bought at Narita and Haneda airports, some larger hotels and Bic Camera locations within Tokyo, and you'll have to flash your passport to get one.
¥800 for 24 hours, ¥1,200 for 48 hours, ¥1,500 for 72 hours (children ¥400, ¥600, ¥750)
Rinkai Line One-Day Ticket
Unlimited one-day travel on the Rinkai line, which connects central Tokyo with the (man-made) islands of Aomi and Odaiba.
¥700 (children ¥350)
Toei Bus one-day pass
Valid for one-day unlimited use of Toei buses around Tokyo. Don't worry, the buses will display the upcoming stop in English.
¥500 (children ¥250)
Mt Takao Ticket
A one-day round-trip ticket from any station on the Keio or Keio Inokashira lines to Takaosanguchi Station, as well as one-way or round-trip ticket for the Takaosan Cable Car or Chair Lift. Great if you want a more relaxing way to explore the mountain.
20 percent discount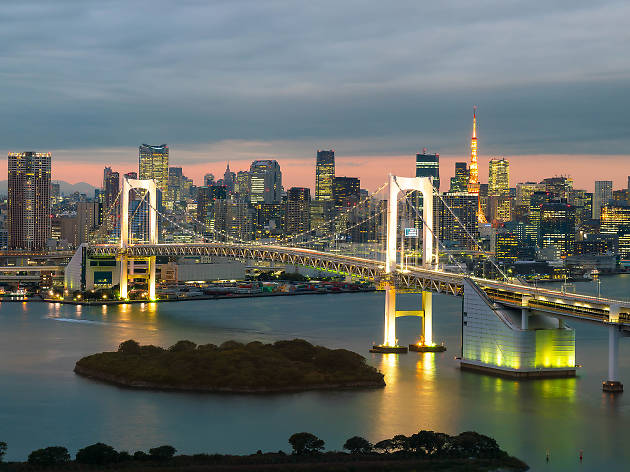 Photo: Natthapon Ngamnithiporn/Dreamstime
Greater Tokyo (Kanto region)
N'EX Tokyo Round Trip Ticket
Tokyo's international hub certainly knows how to take care of its visitors. Only available to foreign passport holders, this option will get you a round trip on the Narita Express (N'EX) from Narita International Airport (terminals 1 and 2) to major stations in Tokyo for just ¥4,000 for adults, that's a saving of about 33 percent on the regular fare. Tickets are valid for 14 days and are available from the JR counter at Narita Airport.
¥4,000 (children ¥2,000)
JR Tokyo Wide Pass
If you're looking for a whistle-stop tour of Kanto, this beauty will give you three days of unlimited travel on JR East Shinkansen (bullet trains) and limited express trains in the region. There are drawbacks though – tickets can only be used on consecutive days and cannot be used for Tokaido Shinkansen or JR buses.
¥10,000 (children ¥5,000)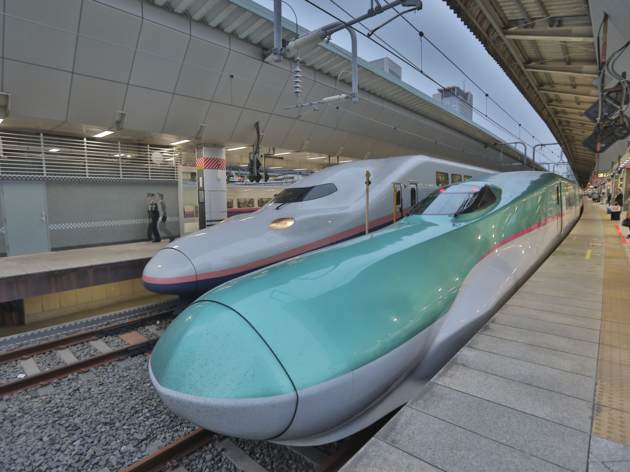 Japan Rail Pass
The top trump of rail passes, this will get you on all JR trains – including shinkansen – as well as local JR bus services and a ferry service (to Miyajima Island in Hiroshima) during the validity period (7, 14 or 21 consecutive days after first use). Only visitors to Japan are eligible; it is highly recommended that you buy your pass outside of Japan (check here for a list of authorised sales offices), as there are only a few vendors within Japan, who sell passes at a mark-up.
¥29,110-81,870
Japan Bus Pass
Run by Willer Express, which operates highway buses across Japan, this pass gets you three, five or seven non-consecutive days of travel (which can include weekends with the right pass) – within a two-month period. There are some blackout dates (namely, Golden Week and the Obon holidays in August), but other than that you can pretty much ride whenever you want within two months of your first journey. The deal is only available here, and to those with a foreign passport, including residents.
From ¥10,000
JAL oneworld Yokoso/Visit Japan Fare
Flying can sometimes be cheaper than taking the shinkansen. Especially if you're travelling to Japan on any oneworld member airline – including Japan Airlines (JAL), British Airways, American Airlines and Qantas – which allows you access to discounted domestic flights. The Visit Japan Fare costs only ¥10,800 per sector and can be used for travel to the 30-plus cities JAL flies to within the country, including the use of Japan Transocean Air (JTA) flights based in Naha, Okinawa.
JAL Welcome to Japan Fare
If you're not arriving on a oneworld flight, you can still bag a bargain. This option brings the cost of flights to JAL cities down to ¥14,040 per sector.
ANA Visit Japan fare
The ANA fare allows you to fly to any destination across Japan for only ¥13,000 per flight, including code share ones. You must live outside of Japan, but your international ticket to or from Japan can be with any airlines. This fare is limited to a minimum of two to a maximum of five segments, and must be issued outside of Japan. Blackout dates apply.
ANA Super Value
By reserving and purchasing in advance through the airline's dedicated website, you will enjoy substantial fare discounts on ANA domestic flights to any major city in Japan. Fares start from ¥6,400 (Tokyo to Sapporo, as of Feb 16 2019). The fare may differ depending on the date of departure, date of purchase and destination.
Go explore Japan
All the airport navigation tips you need when flying to or from Tokyo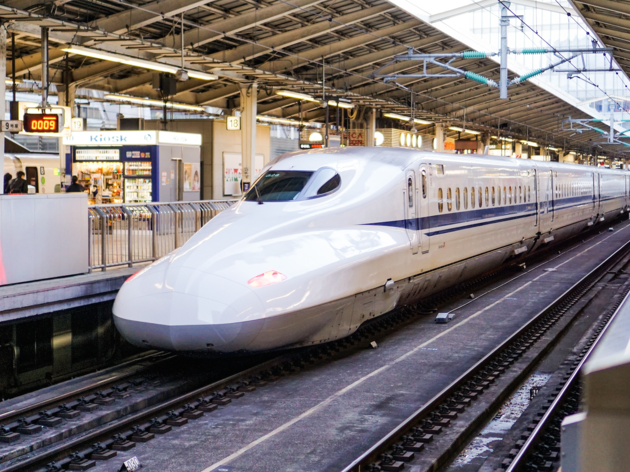 What you need to know about intercity travel in Japan, including Kyoto, Osaka and Hiroshima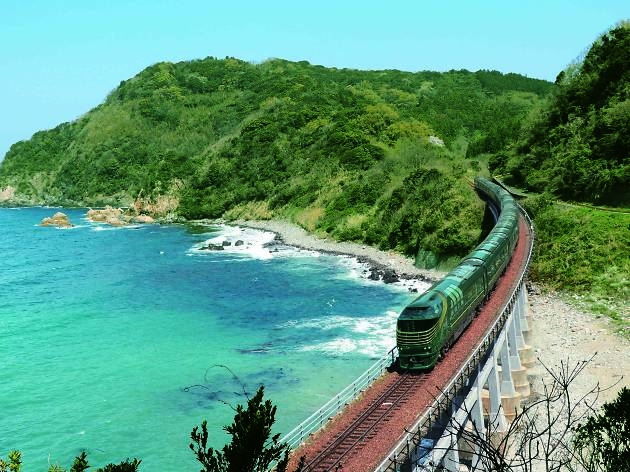 On the right tracks – ride these luxurious trains and see Japan from a different perspective