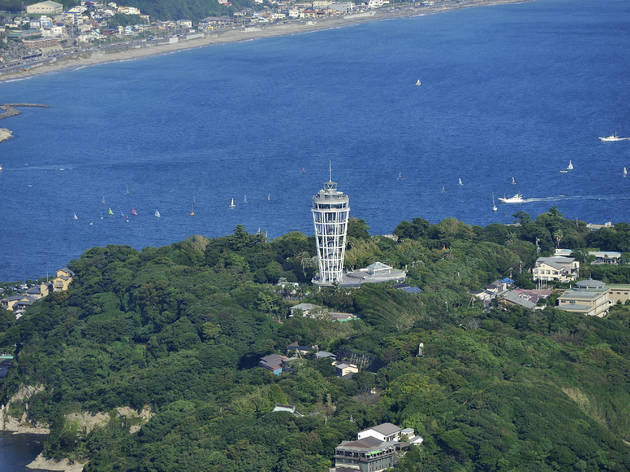 1/5
Photo: Enoshima Sea Candle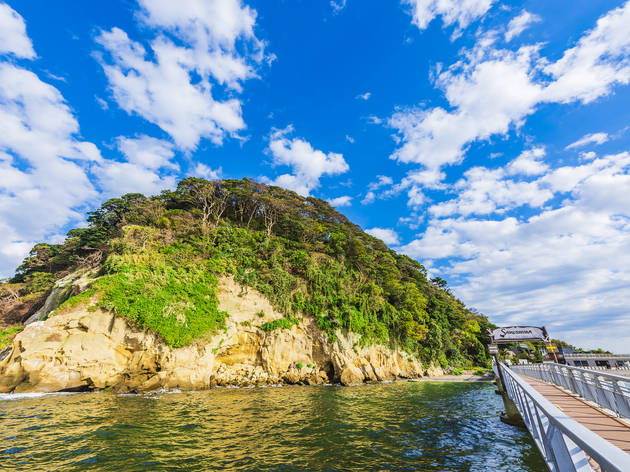 2/5
Photo: Kuro/Pixta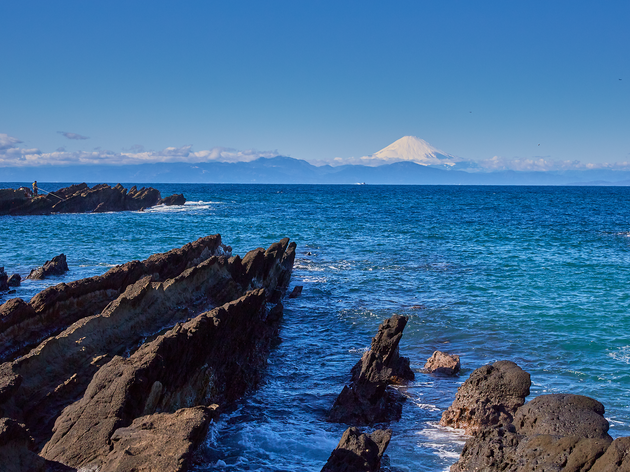 3/5
Photo: Kisa Toyoshima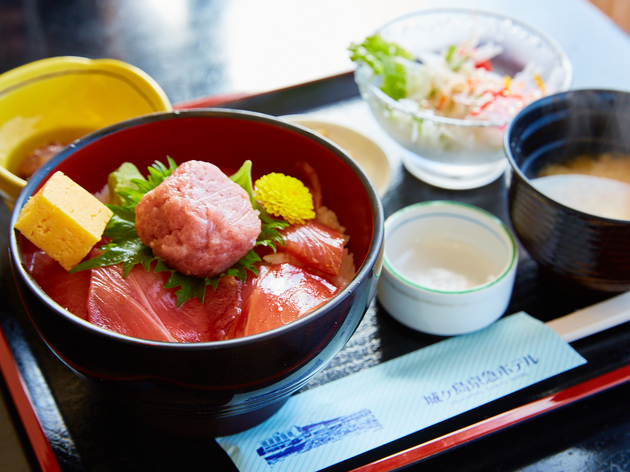 4/5
Photo: Kisa Toyoshima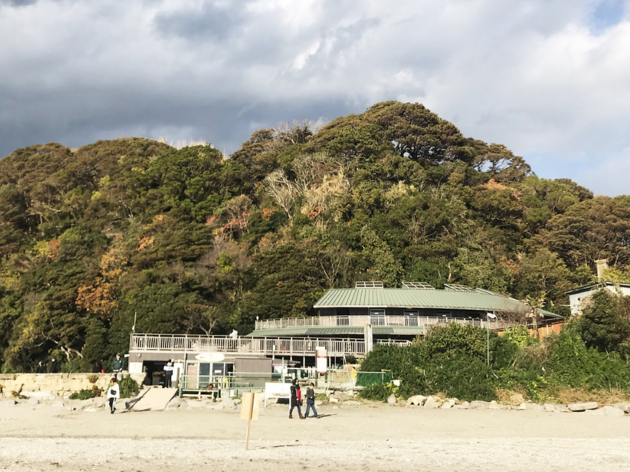 5/5
Photo: Natume13/Photo AC
Kanagawa coast islands: best things to do, restaurants and attractions
Looking for an easy day trip from Tokyo? Try Enoshima, Hakkeijima, Sarushima and Jogashima islands just south of the city
The stunning Kanagawa coastline is often overshadowed by the popular tourist destinations nearby such as Kamakura and Yokohama, but the Miura Peninsula, located just south of Yokohama, has plenty of great spots which are worth a visit. In particular, the four islands of Enoshima, Hakkeijima, Sarushima and Jogashima are easily accessible from Tokyo and offer numerous seaside activities, outdoor excursions and plenty of fresh seafood.
Direct trains run from Yokohama Station to the Kanagawa coast, and from there it's an easy walk across a bridge or a short ferry ride to the islands. Some of the tourist destinations can be paired up into one convenient trip, but we recommend saving islands like Enoshima and Jogashima for individual day trips, as they take a bit longer to get to.
RECOMMENDED: More day trips from Tokyo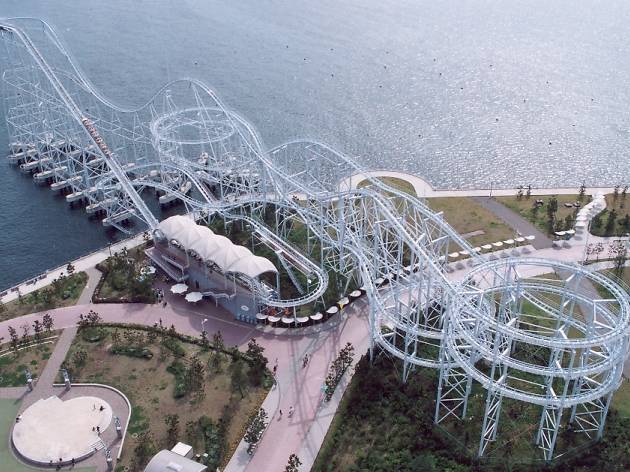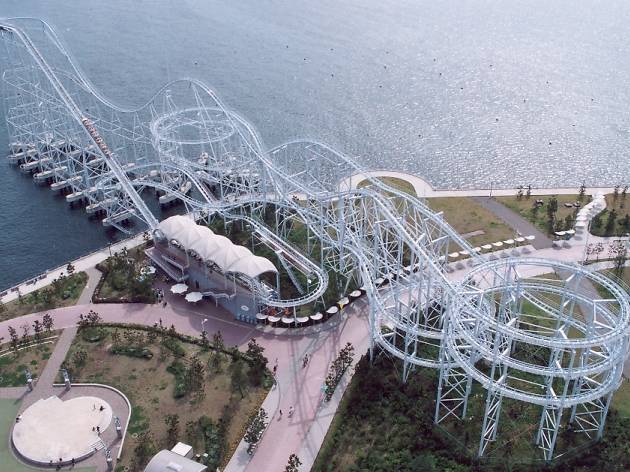 A small island just south of Yokohama, Hakkeijima is home to a marine-focussed amusement park boasting an adrenaline-pumping rollercoaster (pictured above), an aquarium and much more besides. There's even a hotel on the island, so you can turn your day trip into a leisurely weekend by the sea.
How to get there: Hakkeijima Station is approximately 40 minutes by train from Yokohama Station, and just under an hour and 20 minutes from Shinagawa Station in central Tokyo. From Hakkeijima Station, an easy 10-minute walk across the nearby bridge will bring you to the island.
This amusement park is an ideal spot for kids – even the kind that have a career and a mortgage. There are two main areas – Pleasure Land and Aqua Resorts – and no entrance fee, so you can pay as you go for each attraction or pick up an all-inclusive ticket.
The Aqua Museum aquarium – in the Aqua Resorts area, of course – is worth a visit in itself for the 120,000 sea creatures living there, comprised of 700 different species ranging from dolphins and sharks to penguins and polar bears. At the Umi Farm, visitors can try their hand at fishing before cooking up their catch right on the spot.
Pleasure Island is a more typical amusement park: take in the view from the Sea Paradise Tower, or enjoy the scenery at top speed from the roller coaster swooping over the water. And speaking of water, you can even cruise on a pirate ship through the high seas – there's plenty to keep you busy during your visit.
Don't miss the colourful seaside garden at Hakkeijima, where you'll find cherry blossoms in April and approximately 20,000 hydrangeas come June.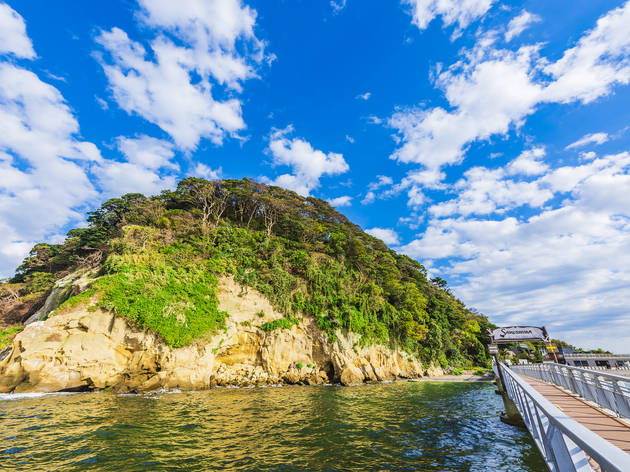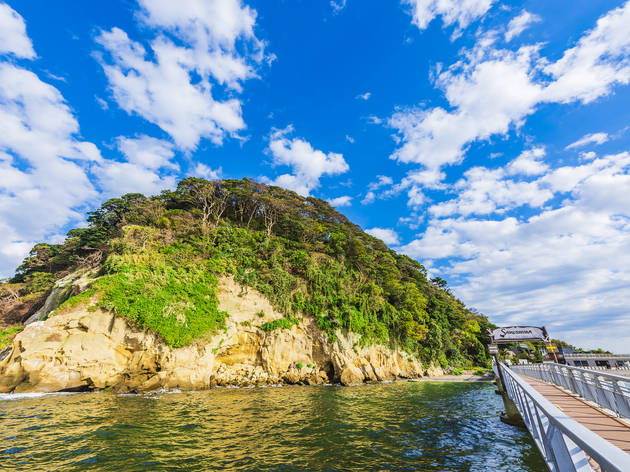 Photo: Kuro/Pixta
The island of Sarushima, just off the coast of Yokosuka, is a popular getaway spot during the warmer months, boasting gorgeous beaches and a number of summer events. You can visit during winter, too, but ferry times are limited to weekends and holidays. This little bayside paradise – the only natural island in Tokyo Bay – is best explored on foot and features ruins of a former fortress, a picturesque observation point, as well as barbecue spots for a grilling session near the beach.
How to get there: Sarushima is best accessed by ferry. The trip takes about 10 minutes; the ferry runs daily from March 1 to November 30, but it's only weekends and holidays from December 1 to February 28. The closest station is Yokosuka-Chuo Station, about a 15-minute walk from the dock. Yokosuka-Chuo Station is less than 30 minutes by train from Yokohama Station and about 45 minutes from Shinagawa Station.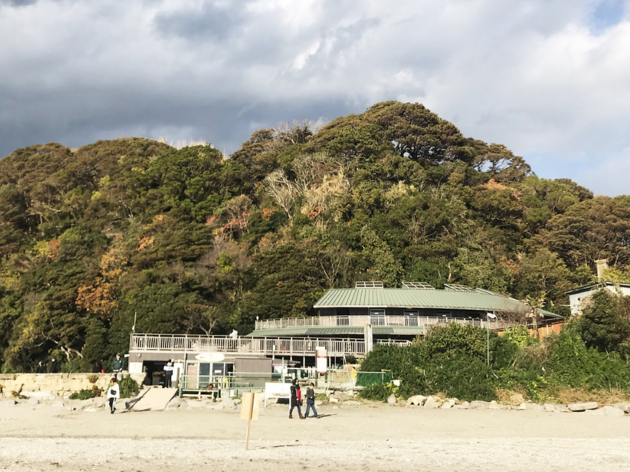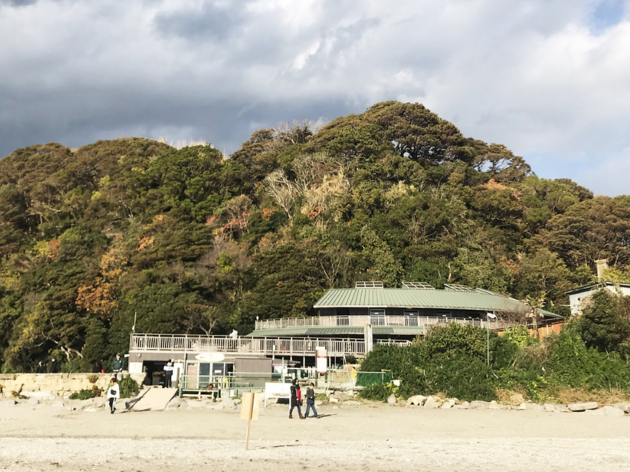 Photo: Natume13/Photo AC
[Update, Sep 15] Due to Covid-19 coronavirus, beaches on Sarushima island are closed this year to prevent infection. Ferries still serve the island but with reduced number of passengers per trip. For updated ferry times, check here (in Japanese only).
*
After a full day of sunbathing and swimming, it's time for a barbecue feast. Sarushima has public beachside grills and equipment available for rent – all you need to do is bring the food.
If partying your day away on a beach sounds more your style, be sure to visit Sarushima during one of the island's festivals. Annual music fests like Good Music Party in summer and the Yokosuka Art & Music Festival in autumn turn the island into a musical oasis.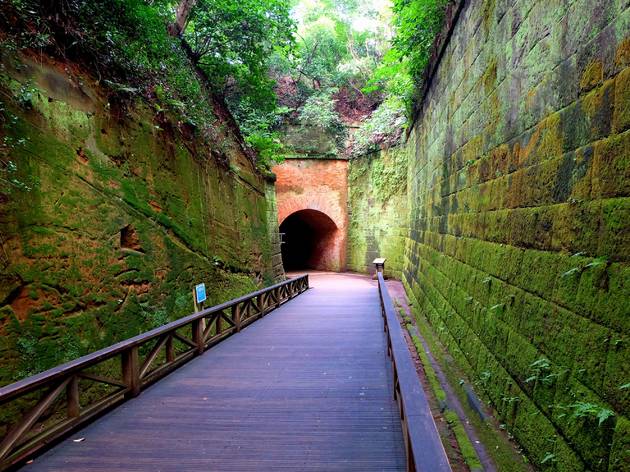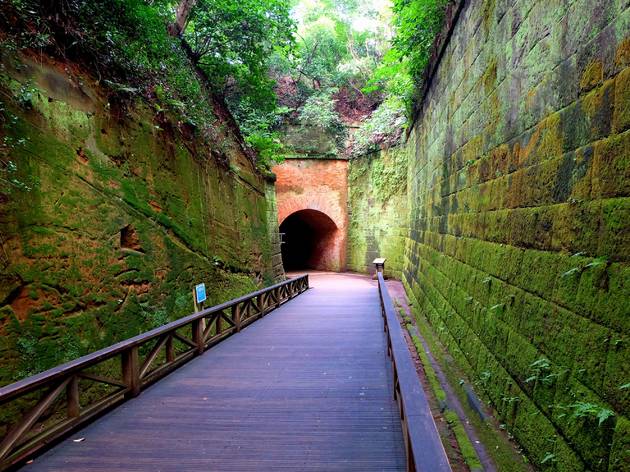 Photo: Mu/Photo AC
Sarushima was a defence station for the Port of Yokosuka from the Edo period (1603–1868) right up until World War II. You'll still see traces of the old fortifications, including the island's red brick barracks and long defence tunnels, all of which are gradually being overgrown by the island's flourishing plants.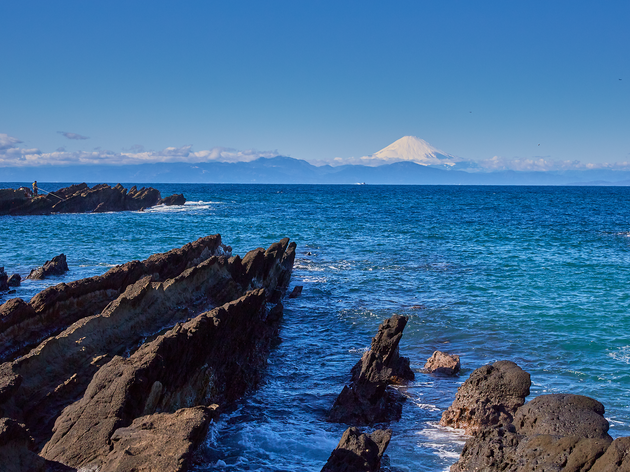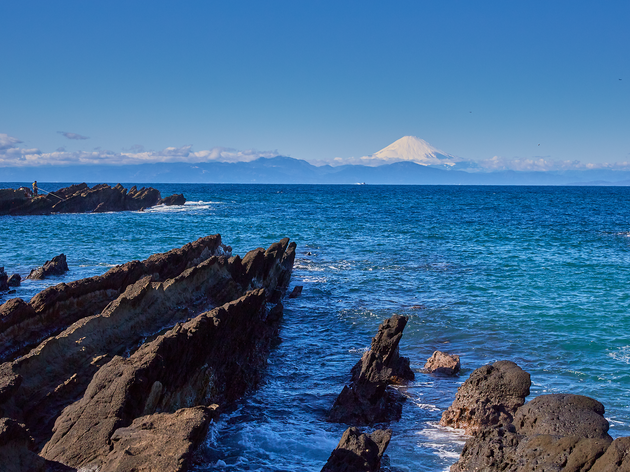 Photo: Kisa Toyoshima
Located just off the southern tip of the Miura Peninsula, Jogashima is a small island boasting stunning nature, great seafood and views of Mt Fuji. Small restaurants and shops are dotted across the sleepy island, as well as two lighthouses, a lookout point, hotels and guesthouses. The town of Misaki, your mainland gateway to the island, is famous for its abundant tuna. Misaki is also home to a couple of fresh fish markets, making it a great spot to sample local sashimi.
How to get there: A 50-minute train ride from Yokohama Station will get you to Misakiguchi Station. From there, the Keikyu bus will take you to Jogashima in about 30 minutes. If you're coming from Shinagawa Station, the train trip to Misakiguchi Station takes roughly an hour and 10 minutes.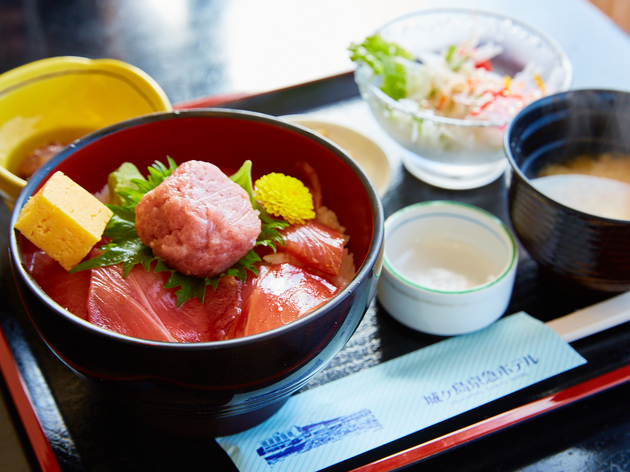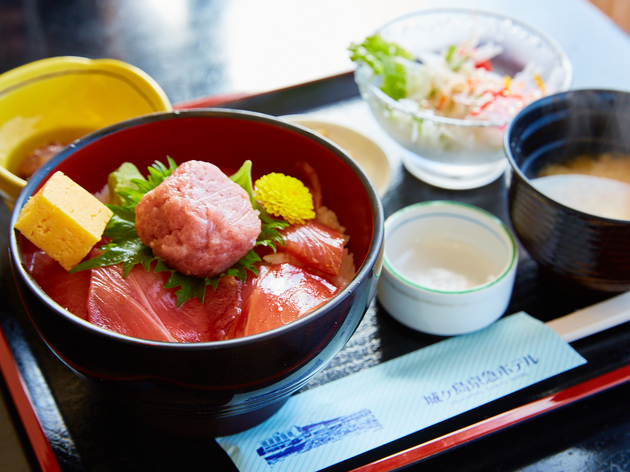 Photo: Kisa Toyoshima
This quaint seafood restaurant is attached to the Jogashima Keikyu Hotel. We recommend the excellent lunch sets, so you can try out the area's specialities including maguro (tuna) donburi and shirasu (white bait) donburi rice bowls. But it's not just about the food – the restaurant is situated on the west coast, boasting the best lookout to Mt Fuji in clear weather. The Jogashima Lighthouse behind the restaurant is also worth a visit for its panoramic views.
693 Jogashima, Misakimachi, Miura, Kanagawa prefecture (Misakiguchi Station). 046 881 5151. 10am-3.30pm, Sat & Sun 10am-4.30pm.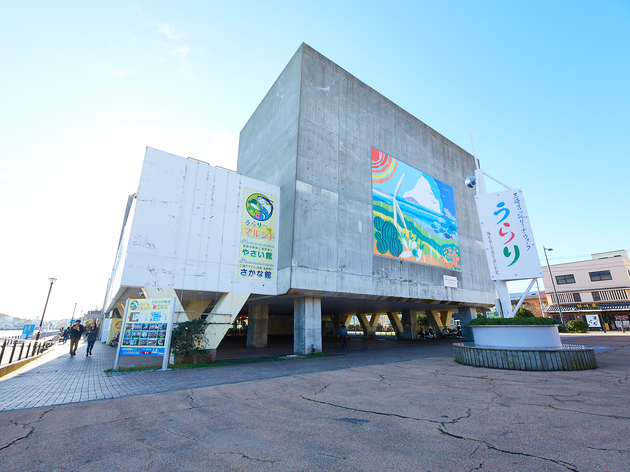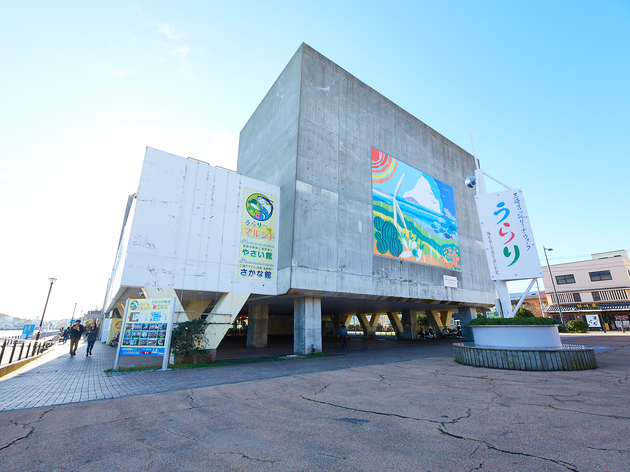 Photo: Kisa Toyoshima
This seafood market in Misaki specialises in tuna, but you'll also find snacks to eat right on the spot. Look out for the swordfish gyoza, steamed tuna buns, and a variety of puddings. For more options, head up to the second floor for fresh produce, including locally grown fruit and vegetables, plus a bakery and a juice bar. There's also an outdoor deck with tables, chairs and views of the harbour.
5-3-1 Misaki, Miura, Kanagawa prefecture (Misakiguchi Station). 04 6881 6721. Seafood market 9am-5pm, Sun 7am-5pm; vegetable market 10am-5pm, Sat, Sun & hols 9am-5pm.
Get this transport pass
Misaki Maguro Day Trip Ticket
Make the most of the Kanagawa coast by purchasing the Misaki Maguro Day Trip Ticket.The one-day pass gives you a round-trip ride on the Keikyu Line (from Yokohama Station or Tokyo's Shinagawa Station) as well as unlimited Keikyu bus rides for the day. Best of all, you get a meal ticket for fresh seafood at one of the 32 participating maguro (tuna) restaurants in Misaki and Jogashima island.
From ¥3,480. Passes can be purchased at Keikyu Line stations (excluding Sengakuji and Misakiguchi stations). For more information visit here.