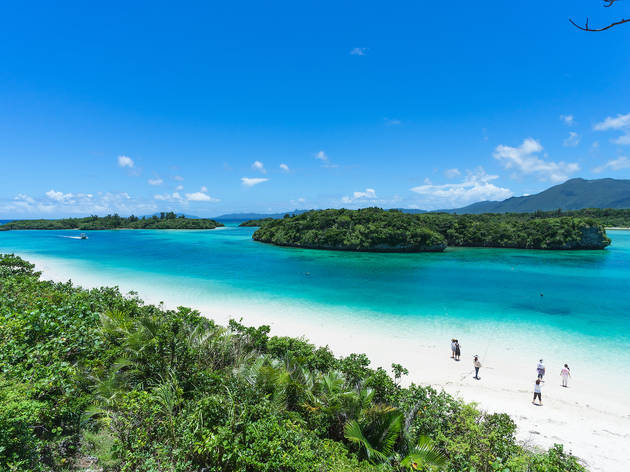 1/4
Photo: Ippeito/Dreamstime
Ishigaki, Okinawa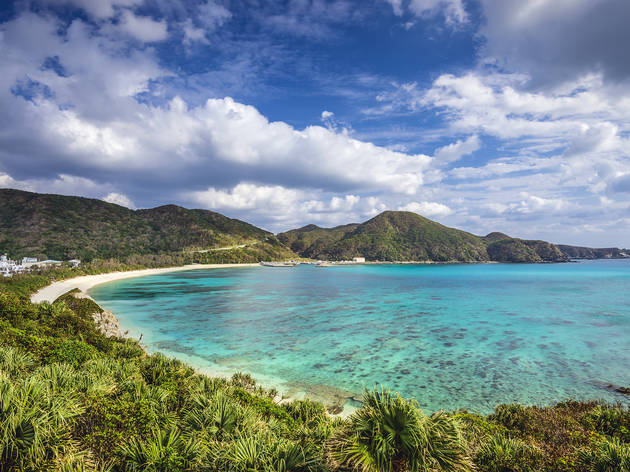 2/4
Photo: Sean Pavone/Dreamstime
Tokashiki Island, Okinawa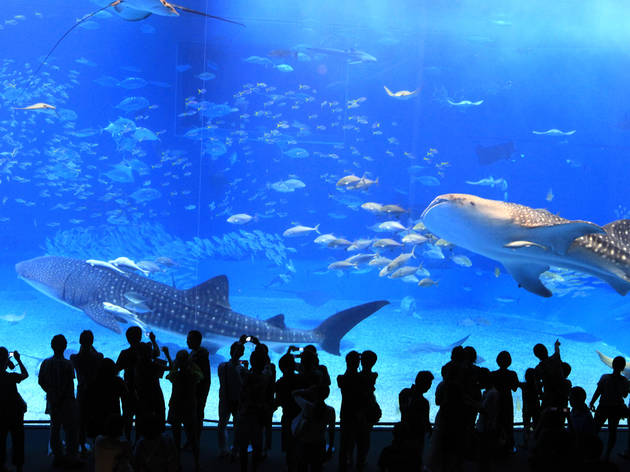 3/4
Photo: Hbh/Dreamstime
Okinawa Churaumi Aquarium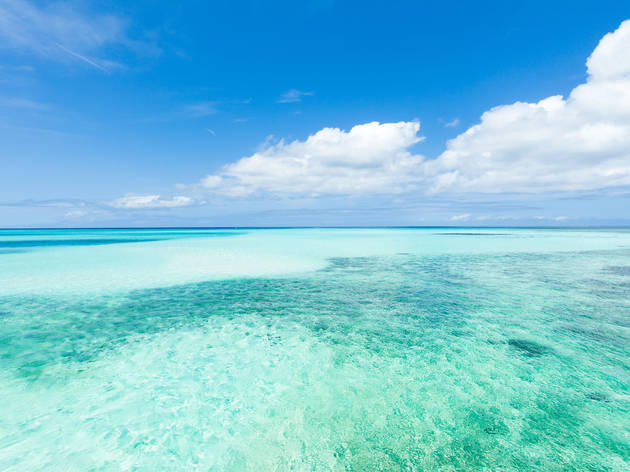 4/4
Photo: Ippeito/Dreamstime
Miyako Island, Okinawa
The best Okinawa islands you should visit
The most beautiful places to go for an island getaway in Japan's own tropical paradise
Japan's southernmost prefecture, Okinawa is home to more than 150 islands and is known for its balmy weather and gorgeous sandy beaches. The subtropical destination has a complex history; it was once the independent Ryukyu Kingdom. In the 19th century, Okinawa was established as a Japanese prefecture, but was placed under American rule at the end of World War II in 1945. Control of Okinawa was only returned to Japan in 1972, and due to its rich history, the island archipelago has developed its own culture and traditions that are distinct from the rest of the country.
The best time to visit is during spring and late autumn, when the heat is not too extreme but still warm enough for a day on the beach. The best way to get there is by plane, and there are a number of flights from Tokyo and other major Japanese cities to Naha – Okinawa's capital – as well as some of the surrounding islands.
Of course, it could take a lifetime to explore all 150 islands, so if you're wondering which ones to zero in on your next vacation, here's a list of our top picks, along with what to expect at each destination.
Looking for hotels with Go to Travel discounts in Okinawa? You can now book them in English via our affiliate partner booking.com.
RECOMMENDED: Prefer something closer to Tokyo? Try these islands off the coast of Kanagawa.
The Okinawa six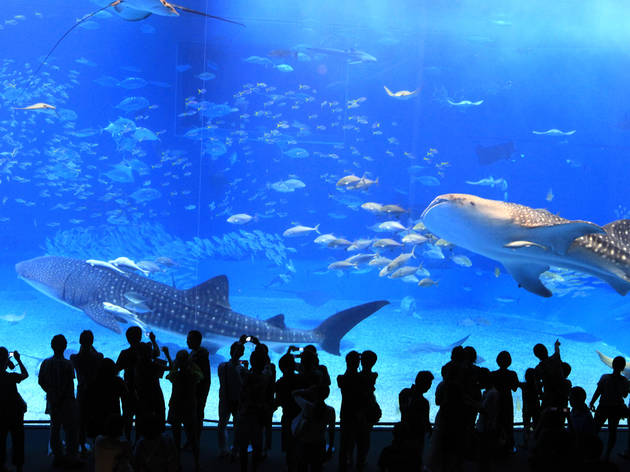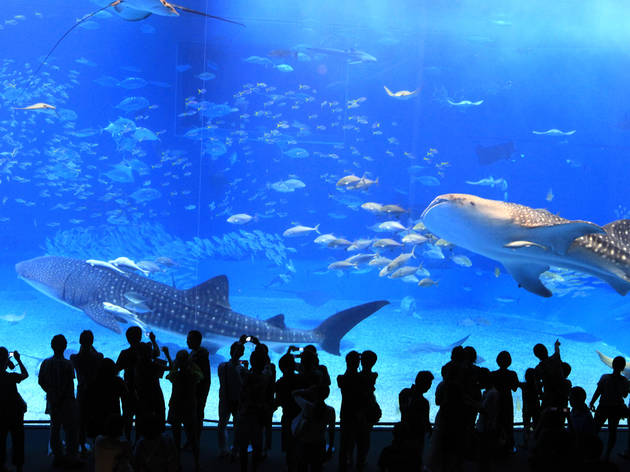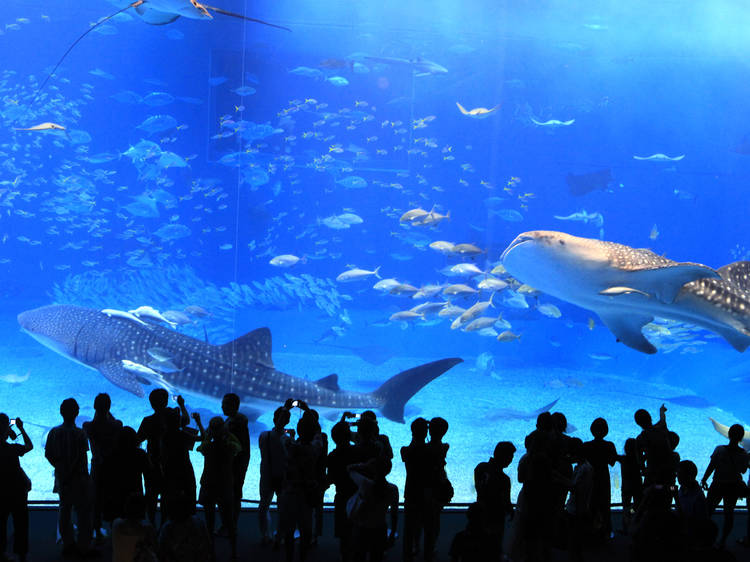 Photo: Hbh/Dreamstime
Okinawa Island, otherwise known as Okinawa Honto, is the prefecture's main island and the largest in the Ryukyu Archipelago. The island is also home to the prefectural capital of Naha and hence, it's quite urbanised. In Naha, you'll find a single metro line that weaves through the city, along with a number of buses to help you get around the island. However, if you want to see everything Okinawa Island has to offer, renting a car is recommended, as a drive from one end of the island to the other can easily take over an hour.
Some of the main attractions include the expansive Churaumi Aquarium, Yomitan Pottery Village and the Unesco World Heritage-listed sacred site Sefa Utaki. On the northern end of the main island, the famous Soba Road is home to a wide range of Okinawa-style noodle restaurants and eateries. Naha's Makishi Public Market is also a vibrant place to sample authentic Okinawan cuisine. Head to the fish market area to enjoy fresh sashimi made from local tropical fish.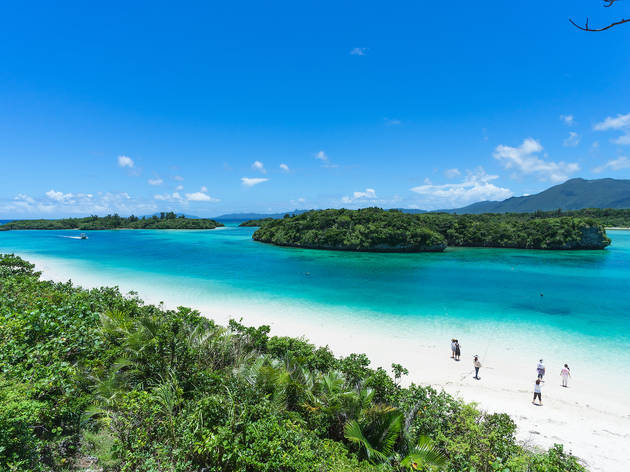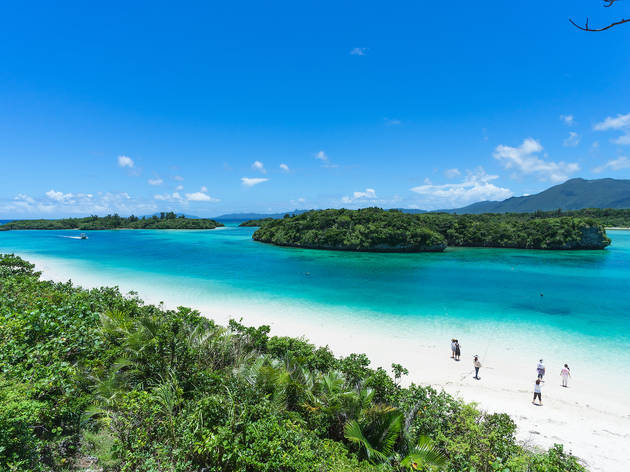 Photo: Ippeito/Dreamstime
Ishigaki is located within Okinawa's Yaeyama Islands. This laidback island boasts some of the region's most beautiful beaches as well as great snorkelling and diving, thanks to its abundant coral reefs. The town centre features a number of hotels and lively restaurants and is a good place to stay, especially if you're without a car.

The Yonekoyaki Craft Center on the northwest side of the island is a fun visit for art enthusiasts as its garden is full of colourful shisa statues, the Chinese-inspired guardian lions that are often placed at the entrance of homes and venues across Okinawa. Ishigaki is also a gateway to many of the surrounding Yaeyama Islands, reachable via ferry. The island has its own airport and accepts flights from Naha as well as major airports in Tokyo and Kansai.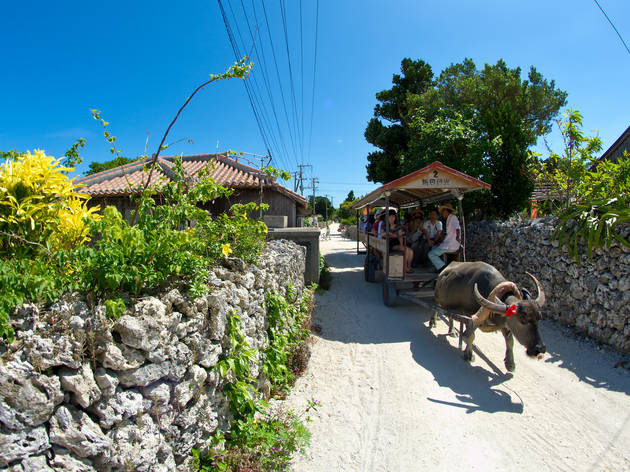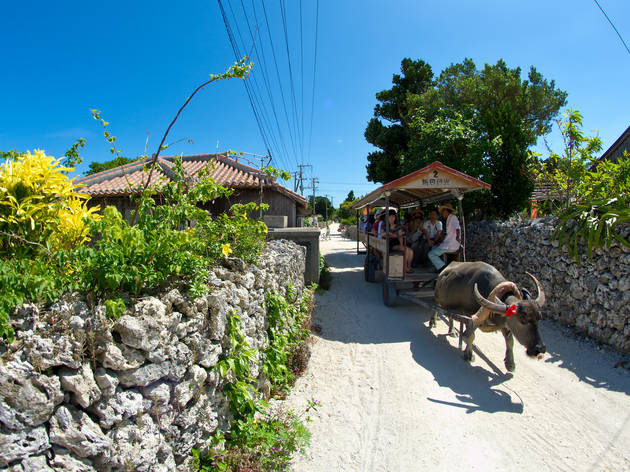 Photo: Dominique Bonnet/Dreamstime
Just a 10-minute ferry ride from Ishigaki is Taketomi Island, home to a well-preserved traditional Ryukyu village with no cars in sight. Luckily, the island is small enough to explore on foot, by bike or on a cart pulled by water buffalo. The village is a lovely place to stroll through, and you'll come across old-style houses surrounded by stone walls as well as a number of small shops, cafés and restaurants. The stunning beaches are also worth a visit for a quick dip in the ocean and to check out Okinawa's famous star-shaped sand. If you're looking to splurge, Taketomi is home to the luxurious Hoshinoya resort.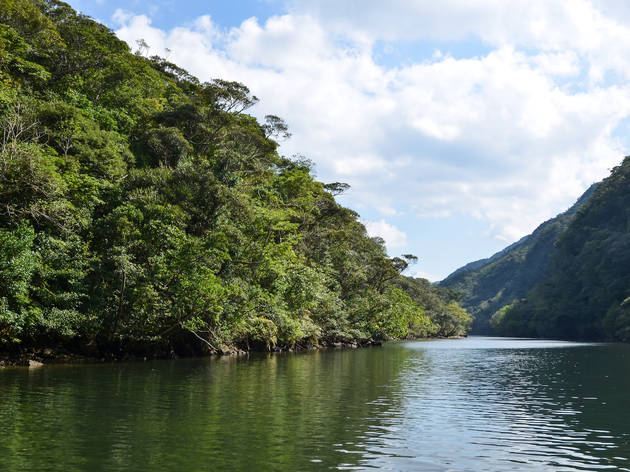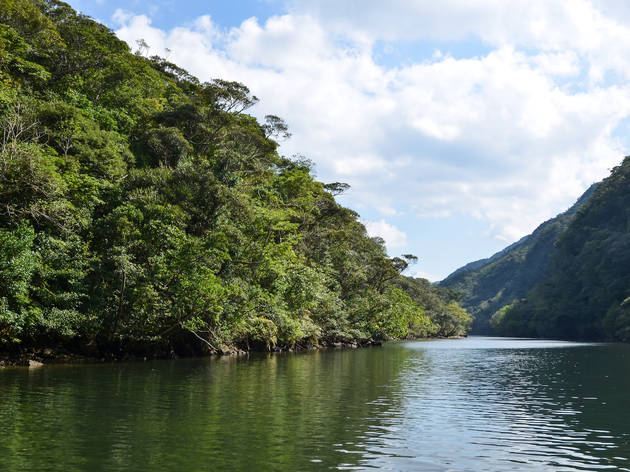 Photo: Kennerth Kullman/Dreamstime
Iriomote is Okinawa's second largest island and boasts lush tropical foliage, which makes it a great spot for adventure seekers. River kayak tours are a popular way to explore the island as you'll be paddling through dense jungles and mangrove forests. Iriomote is also a good spot for hiking, offering a number of routes ideal for experienced hikers. Iriomote lies 30-40 minutes by ferry from Ishigaki and there's a public bus for getting around the island.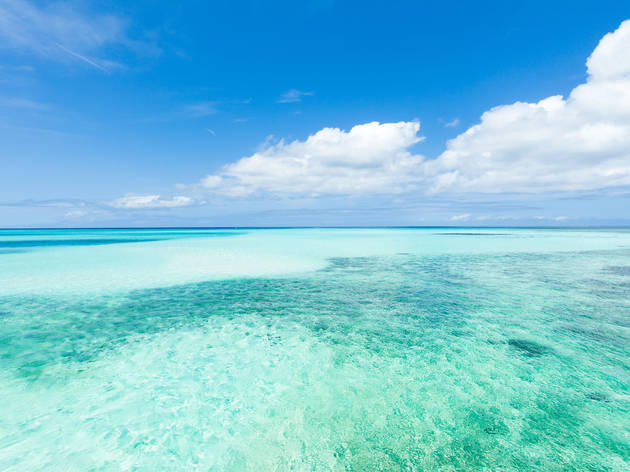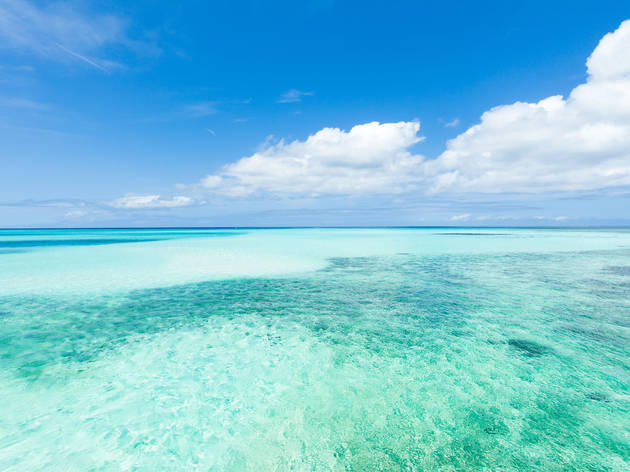 Photo: Ippeito/Dreamstime
North of Okinawa's main island, Miyako Island is another hotspot for beachgoers as it's home to some of Japan's most breathtaking shorelines. The island also boasts brilliant coral reefs, which are great for avid snorkellers and divers. Head to Yoshino Beach for snorkelling: the area boasts an amazing array of colourful fish and other marine life. If you prefer a lazy dip instead, Maehama Beach ranks as one of the top beaches in Japan, known for its long stretches of white sand and beautiful sunset. Miyako Island has its own airport, so you can get there by plane from Naha or ferry from several other islands in Okinawa.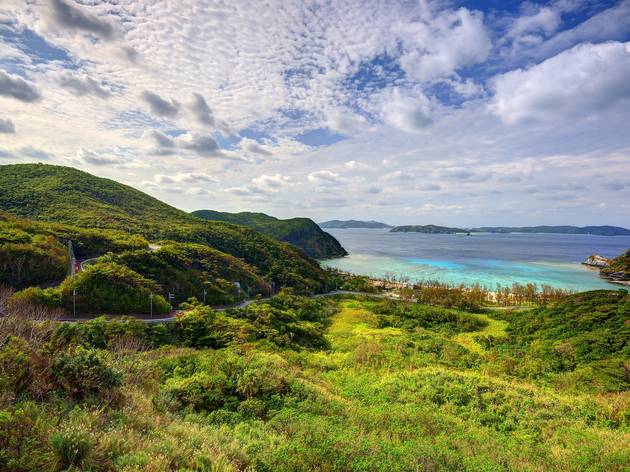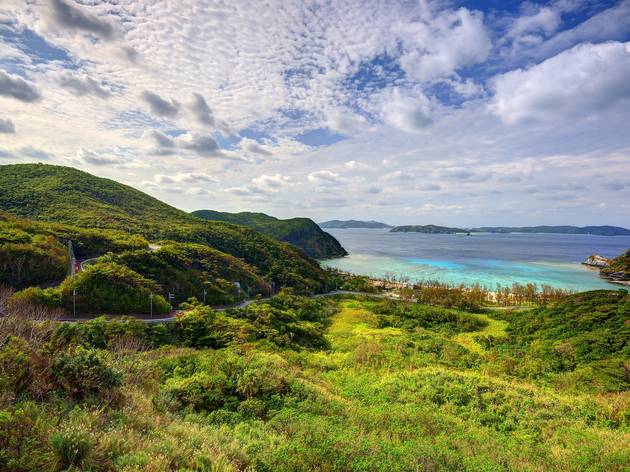 Photo: Sean Pavone/Dreamstime
The Kerama Islands, a group of 36 islands that collectively form a national park, are located close to Okinawa's main island, making for a popular detour from Naha. Zamami and Tokashiki are the two largest islands in the archipelago and are popular for their pristine beaches. Aside from sunbathing, swimming, snorkelling and stand-up paddleboarding, both islands feature strategic observation decks with sprawling views of the sea and surrounding islands. From January to March, you can go on a whale-watching boat tour to catch a glimpse of these majestic creatures.
With the ferry, Zamami is just under an hour from Naha whereas Tokashiki will take about 30 minutes. If you can't bear to leave, there's plenty of accommodation on the islands. You can also travel to the other Kerama Islands from both Zamami and Tokashiki.
More travel inspo
Venture beyond Tokyo – add these breathtaking temples, landmarks and hiking trails to your Japan bucket list
Want to go camping without roughing it? These comfy tents and domes let you enjoy a luxurious time in nature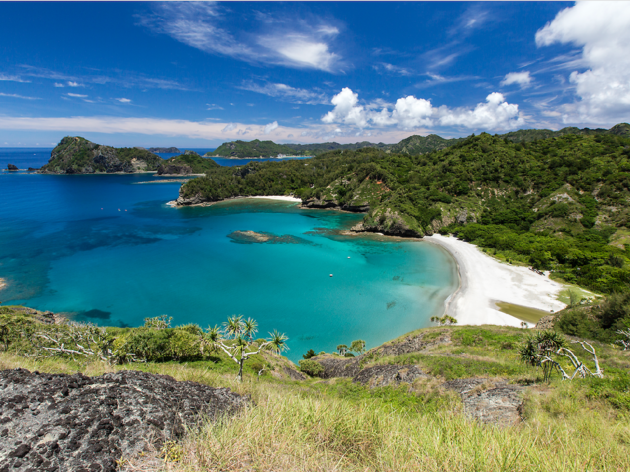 Ogasawara is technically part of Tokyo, but these remote islands are a subtropical paradise unlike anywhere else you've seen