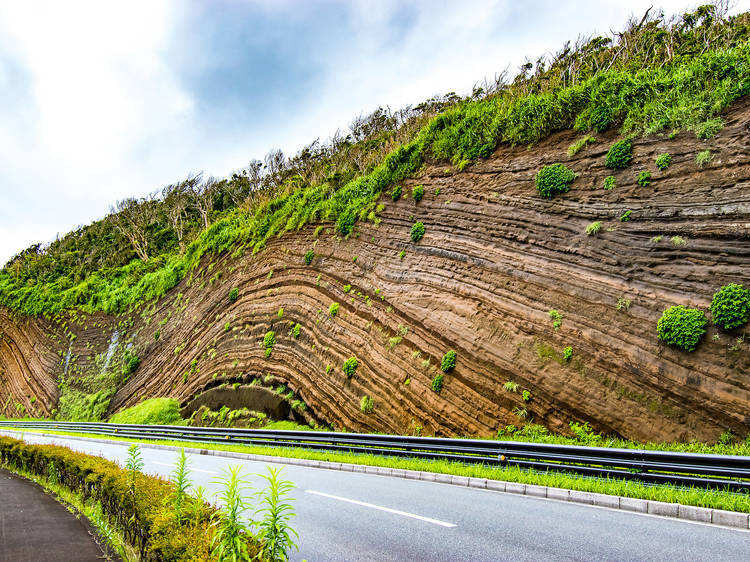 Photo: Ookimu/Pixta
What to do: The closest island to Tokyo, Oshima is a getaway filled with tons of nature and is less than two hours from the city. The island is home to an active volcano known as Mt Mihara, and you can even tour its crater.
You'll also find Ura-Sabaku on the island, a vast area of black sand which is Japan's one and only natural desert. If you're up for a road trip, drive by the Oshima Baumkuchen, a stretch of visibly layered soil that's over 20,000 years old and resembles the popular German cake.
Of course, hitting the beach is also a must, but don't forget to stop by Hama-no-yu, the gorgeous onsen that features unmatched views of the ocean. The outdoor bath is mixed gender, so remember to pack your bathing suit.
How to get there: Oshima is located an hour and 45 minutes by high-speed ferry from Tokyo. Ferry fares fluctuate depending on the month, but a round trip to the island can cost around ¥19,880 (July). There's also a slower large passenger ship which takes about six hours for ¥13,280 (July) round trip. See the current timetables and fares, or book a ferry here. The island also has an airport. Flights to Oshima depart from Chofu Airport and you can find the schedule here.