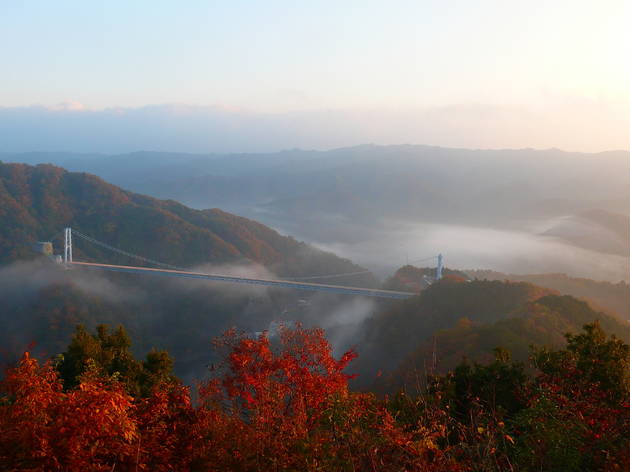 1/4
Photo: Hitachiota City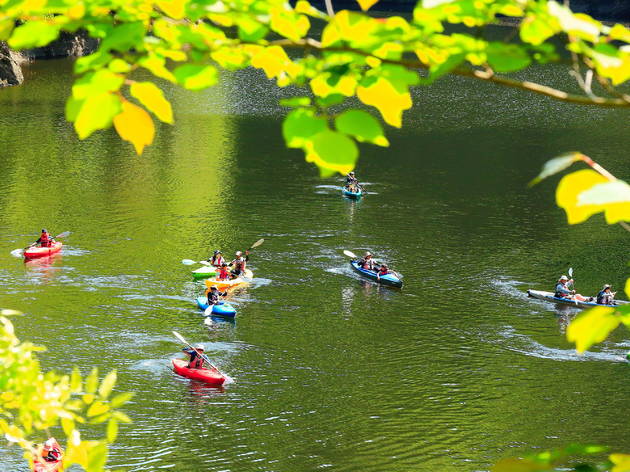 2/4
Photo: Hitachiota City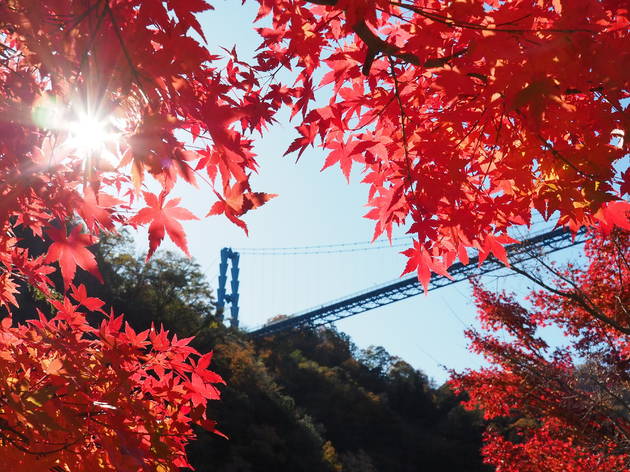 3/4
Photo: Hitachiota City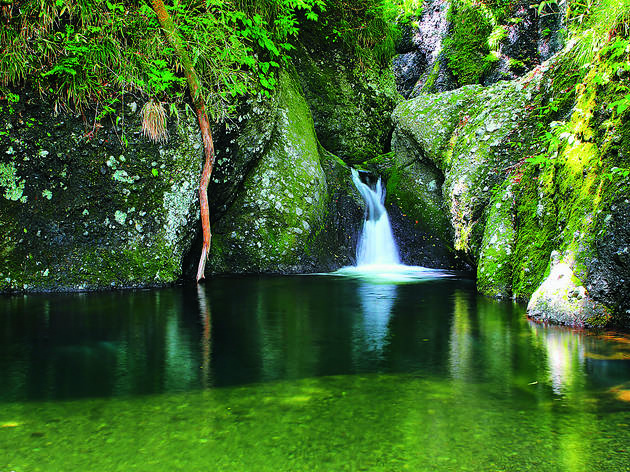 4/4
Photo: Hitachiota City
5 ways to enjoy the autumn leaves in Ibaraki prefecture
Canoe on a lake flanked by autumn foliage, bungee jump off one of Japan's longest suspension bridges, and more
Autumn in Japan is the time of year when people flock to scenic destinations across the country just to see the leaves turn brilliant shades of vermillion, auburn and gold. Tokyo has its fair share of ideal spots for autumn leaves, but Ibaraki prefecture, just northeast of the capital, boasts activities that put a new spin on seeing the seasonal foliage.

If you're looking for an opportunity to take advantage of all the Go to Travel deals, Ibaraki prefecture is ideal for a quick weekend getaway. The best time to head up is from mid-to-late November, if you want to catch the autumn leaves at their peak.
The picturesque Ryujin Lake area in Ibaraki prefecture is located approximately two and a half hours by car from central Tokyo. Alternatively, you can take the Hitachi Limited Express train up to Mito Station, then transfer to Hitachi-Ota Station and from there, hop onto a bus for Ryujin Dam; the entire journey takes roughly three hours from Tokyo Station.
Here are just a few of the exciting activities you can enjoy in and around Ibaraki's Ryujin Lake.
RECOMMENDED: The most beautiful autumn destinations in Japan
Fall feels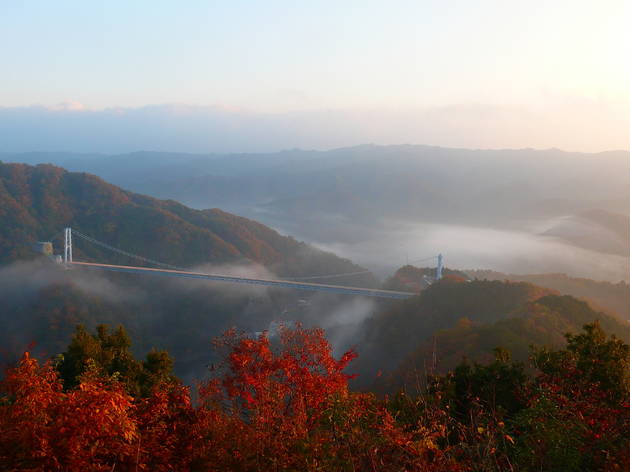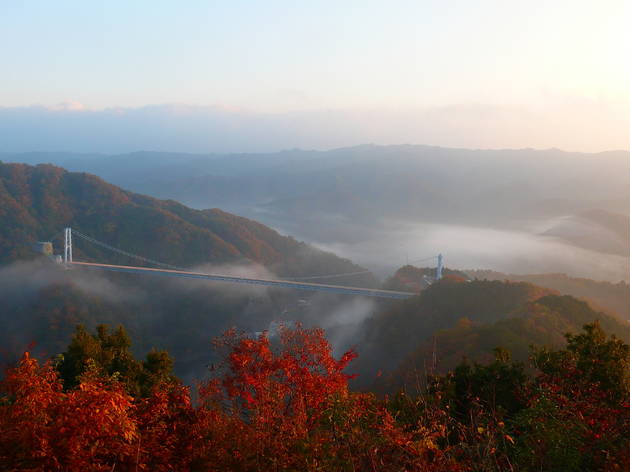 Photo: Hitachiota City
Walk across one of the longest suspension bridges in Japan
Located in Okukuji Prefectural Natural Park, the Ryujin Suspension Bridge is the longest pedestrian suspension bridge in mainland Japan. At 375m long, the stunning structure crosses a lush gorge that houses the Ryujin Lake. It's particularly stunning come autumn, because the area is surrounded by trees that turn candy-coloured hues once the weather cools down.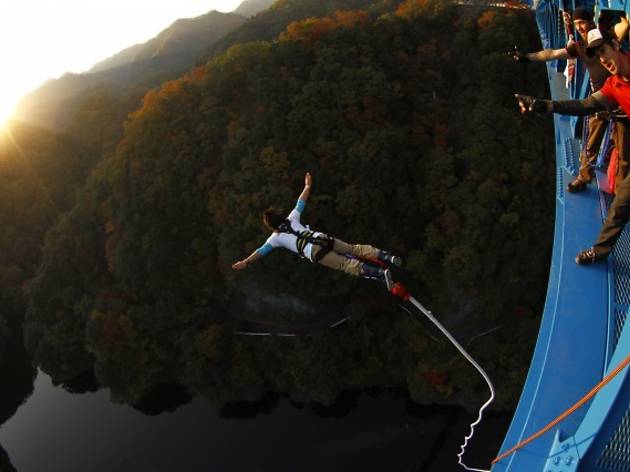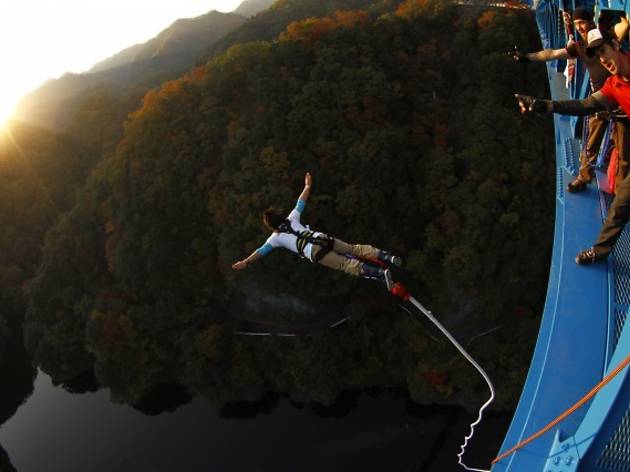 Photo: Hitachiota City
Need an adrenaline rush? While you're at the Ryujin Suspension Bridge, you can book a bungee jump from the middle of the bridge itself, giving you an opportunity to soar 100 metres down into the gorge below.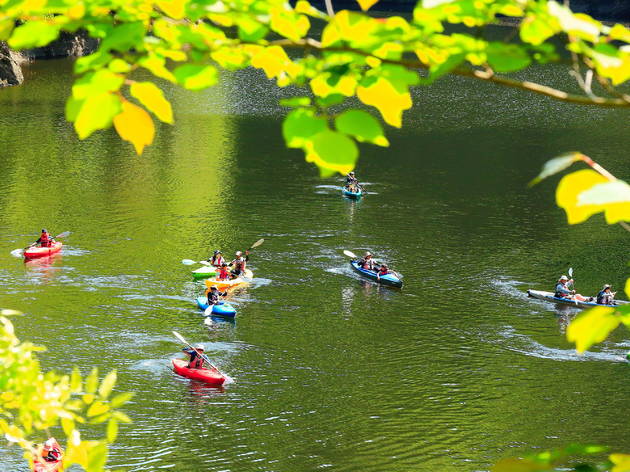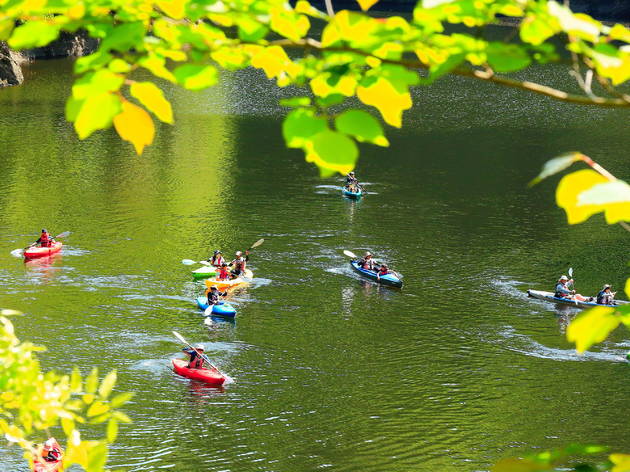 Photo: Hitachiota City
Canoe and paddle board amid colourful foliage
Watersports aren't just for summertime, especially not at Ryujin Lake. You can go canoeing through the calm waters of the lake, or take out a stand-up paddle board – either way, you'll have an uninterrupted view of the autumn leaves all around you.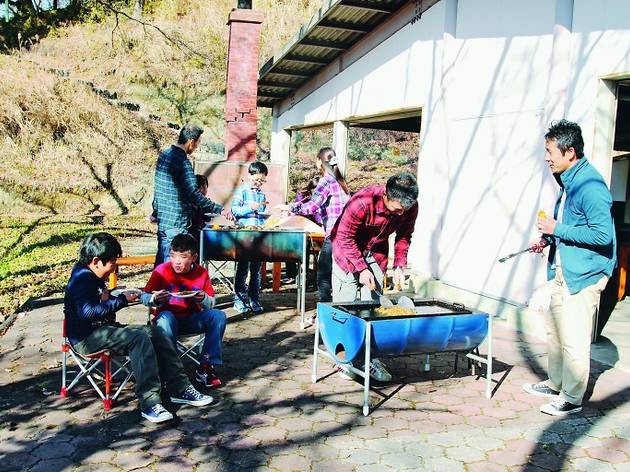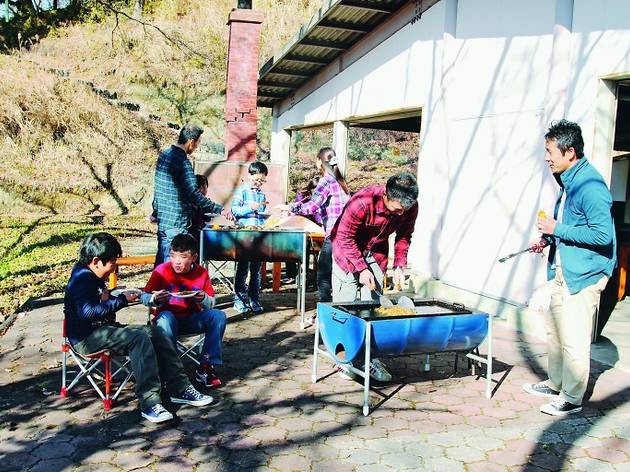 Photo: Hitachiota City
Enjoy a camp and barbecue stay
To make the most of your stay, try camping at Ryujin Furusato Village. There are tent and car campsites at the connected Mizufu Ryu no Sato Park area, as well as cottages and bungalows for a comfier stay. Book one of the on-site barbecue areas and enjoy a meal in the cool autumn air.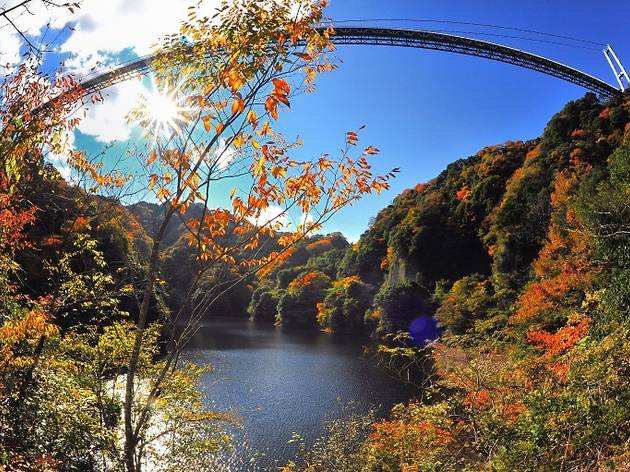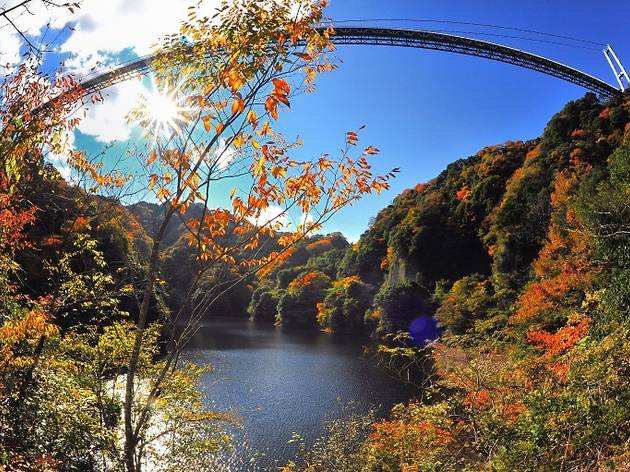 Photo: Hitachiota City
Take a hike through the autumn leaves
Ryujin Furusato Village is located in the city of Hitachiota, which is also home to a number of wonderful hiking trails. Courses are available for beginners and advanced hikers to take you through all the colourful autumn foliage, along with the numerous waterfalls around Lake Ryujin.
See more of Japan
Find some of Japan's most beautiful temples, hiking trails and nature attractions no more than a few hours from Tokyo
Want to go camping without roughing it? These comfy tents and domes let you enjoy a luxurious time in nature
From Okinawa to Mt Fuji, these nature and historical attractions are essential stops on any trip through Japan