Time Out celebrates the 2017 Bar Awards with William Grant & Sons
As we raise a glass to America's best bars, we also toast the spirits that fuel the country's shaken, stirred and muddled creativity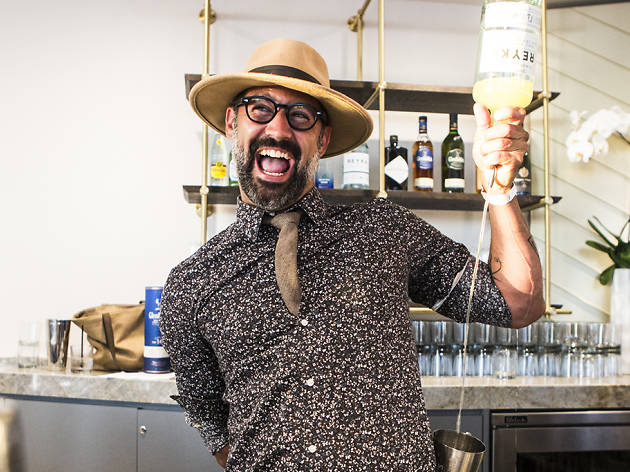 This year we celebrate the Time Out Bar Awards in five of the most creative bar cities in the country: New York, Los Angeles, Miami, Chicago and Austin. Helping us crown the best of the best, from East Coast to West—in categories from best dive to best bar family to overall most amazing bar in the city—is our presenting partner, William Grant & Sons, whose portfolio of cocktail-fueling spirits is second-to-none. Here, we team up with their expert brand ambassadors for a series of videos exploring new trends and different ways you can enhance your cocktail experiences.
RECOMMENDED: Read more about the 2017 Time Out Bar Awards
About William Grant & Sons
William Grant & Sons Holdings Ltd. is an independent family-owned distiller headquartered in the United Kingdom and founded by William Grant in 1887. Today, the global premium spirits company is run by the fifth generation of his family and distils some of the world's leading brands of Scotch whisky, including the world's most awarded single malt Glenfiddich®, The Balvenie® range of handcrafted single malts and the world's third largest blended Scotch, Grant's®, as well as other iconic spirits brands such as Hendrick's® Gin, Sailor Jerry® Spiced Rum, Tullamore D.E.W.® Irish Whiskey, Monkey Shoulder® Blended Malt Scotch Whisky and Drambuie® Scotch Liqueur.
William Grant & Sons has been honored as "Distiller of the Year" by the prestigious International Wine & Spirit Competition and International Spirits Challenge 11 times over the past 16 years, including the most recent award in 2016.
Founded in 1964, William Grant & Sons USA is a wholly-owned subsidiary of William Grant & Sons, Ltd. and features one of the fastest growing spirits portfolios in the USA with brands including Glenfiddich, The Balvenie, Hendrick's Gin, Sailor Jerry Spiced Rum, Tullamore D.E.W. Irish Whiskey, Drambuie, Milagro Tequila, Grant's, Hudson Whiskey, Gibson's Finest, Monkey Shoulder, Clan MacGregor, Reyka Vodka, Solerno Blood Orange Liqueur, Montelobos Mezcal, Ancho Reyes, Flor de Caña Rum, The Knot and Raynal French Brandy. For more information on the company and its brands, please visit www.grantusa.com.
©2017 William Grant & Sons, New York, NY. Please Enjoy Our Products Responsibly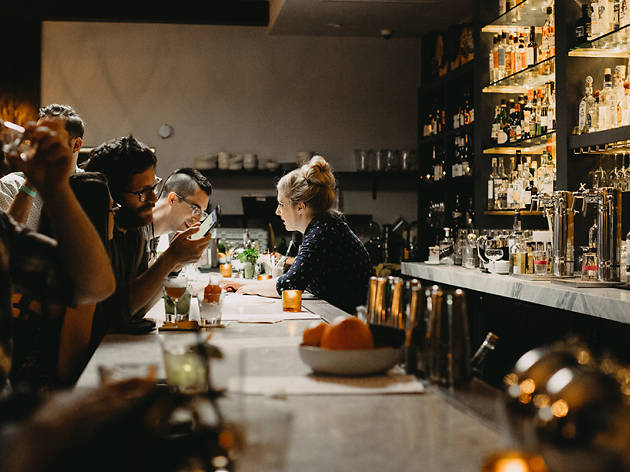 A truly top-notch lineup of exemplary local drinkeries, a stirred mix of both aged favorites and sparkling rookies.