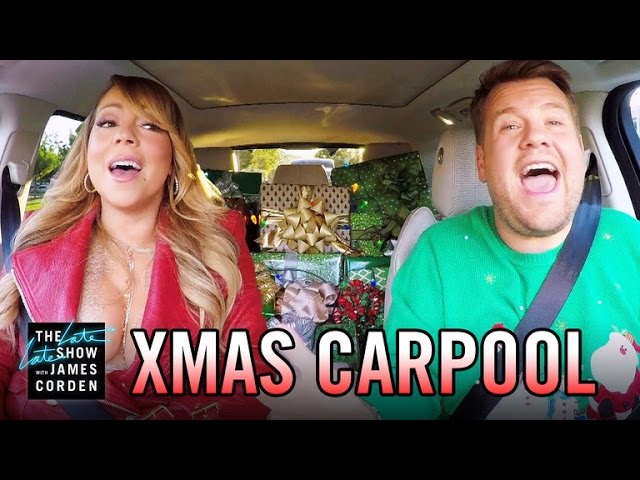 What does Mariah Carey want for Christmas? "I want you to sing my song 'All I Want for Christmas is You,'" she tells James Corden on Carpool Karaoke.
The diva's wish is Corden's command... And ends up being a super exciting gift to us as well.
The host has secretly been asking his guests over the past few months to sing the quintessential holiday tune and, last night, he surprised us with a video combining all of the pre-recorded segments.
Adele, Lady Gaga, Elton John, Gwen Stefani, the Red Hot Chili Peppers (!!!), Chris Martin, Carey herself and many more make appearances and we absolutely love watching them chant the Christmas anthem.
Most importantly, Adele's 10-second appearance has us ardently wish for her to eventually cover the song. Pretty please?