The world is re-jiggling.
From drive-in movie theaters and restaurants to eateries boasting mannequins as diners, our entire mode of living is slowly shifting to adapt to a new reality, a post-pandemic one in which safety measures are still in place, albeit in slightly more lax settings.
The key to moving forward—in addition to, hopefully, a medical breakthrough—is careful attention by us all. The primary focus of that safety seems to be a world-wide embrace of face masks, which will likely be worn well into the future while commuting, traveling, shopping and more.
The flying industry in specific has already acknowledged the importance of face coverings, requiring most passengers and crew members to wear masks while on planes and, in some cases, while moving throughout the airport.
In an effort to make masks as widely accessible as possible at least within travel hubs, the city of Las Vegas has decided to set up Personal Protective Equipment (PPE) vending machines within its McCarran International Airport—the first airport in the country to feature them across its terminals.
In addition to disposable KN95 masks ($8.25) and reusable cloth ones for both kids and adults ($14.50), the machines will allow travels to purchase packs of gloves ($4.50), hand sanitizer ($4.25-$6.50) and disposable disinfecting wipes ($5.25).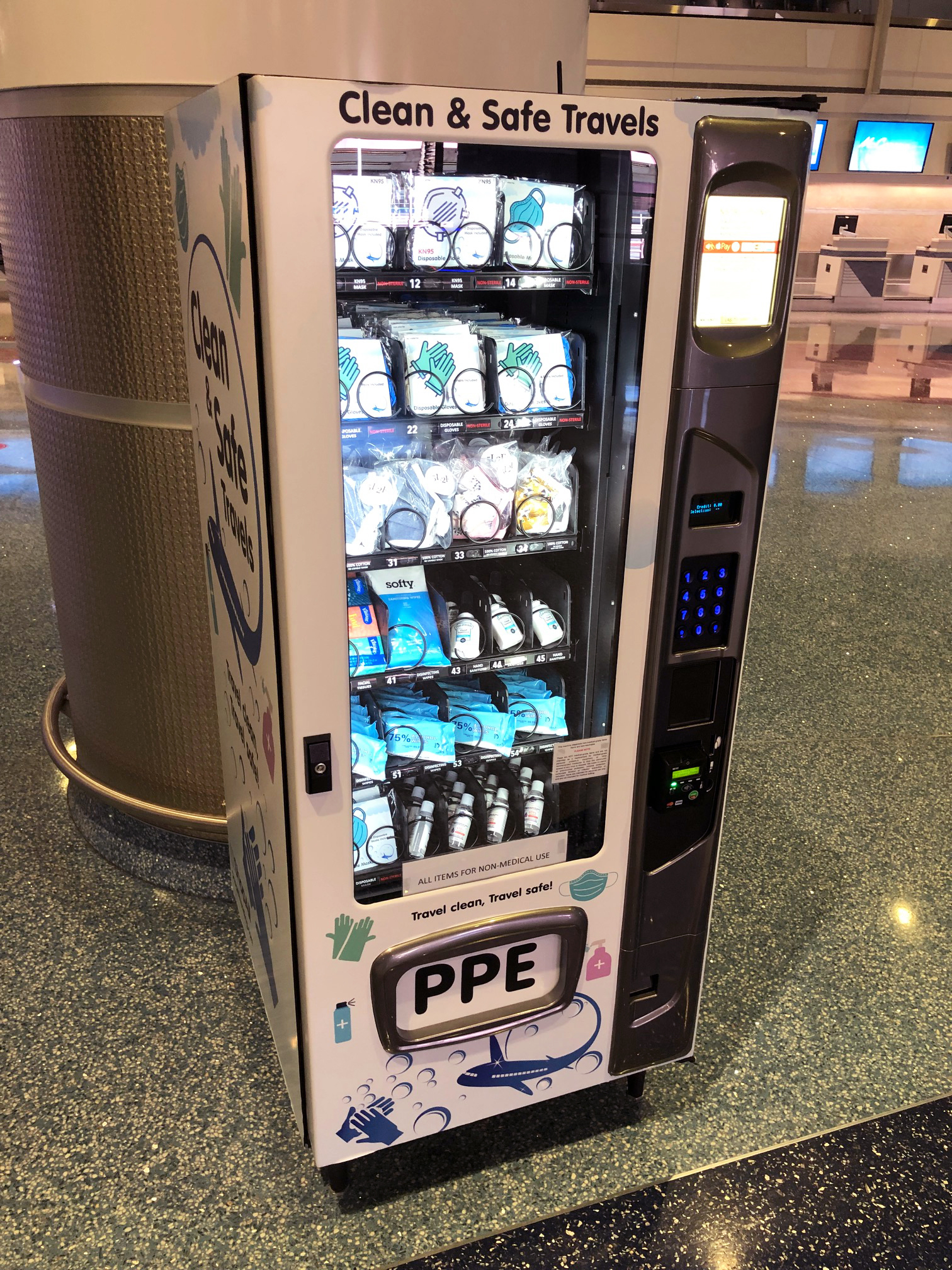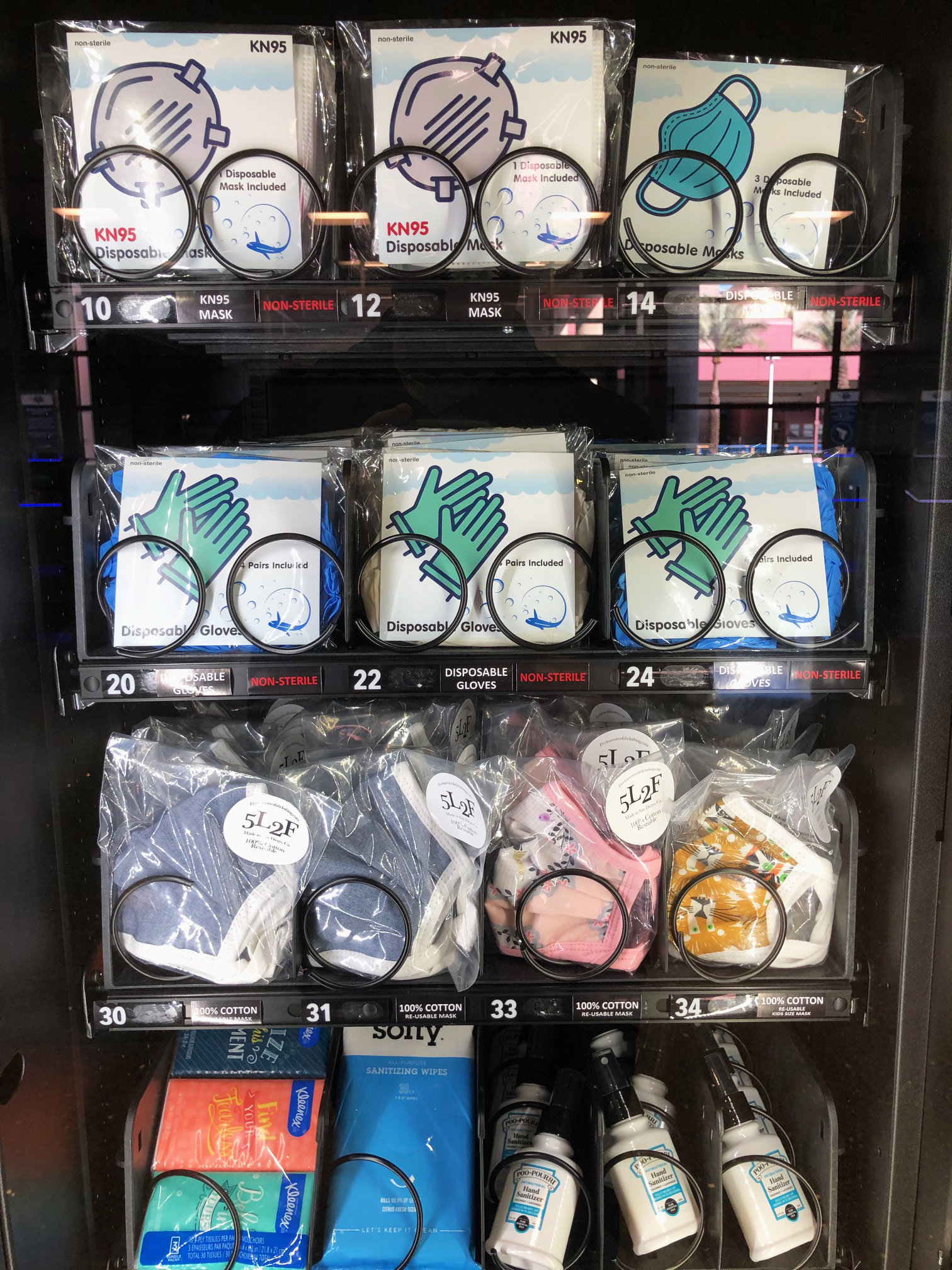 As of now, the contraptions are installed in the ticketing area of Terminal 1 and the the TSA checkpoint at Terminal 3.
"The whole world is going through behavioral modification and learning new habits, so it's not unthinkable that someone could show up at the airport and not have the new necessities that are part of travel," Christine Crews, the airport's spokesperson, said to CNN.
The installation comes at the heels of a slew of news regarding updated sanitary procedures both on and off planes that include deep cleanings of carriers in-between each departure using a United States Environmental Protection Agency (EPA) approved disinfectant.
Although, as previously mentioned, this is the first PPE "outlet" inside a United States airport, this isn't the first vending machine of its kind that Americans have encountered: back in April, one of these popped up in New York City, selling KN95 masks for $4 a pop.
It seems like a new kind of future is rapidly taking shape.
Most popular on Time Out
- Brace yourselves for the return of the drive-in movie theater
- US-based airlines will resume operating international flights as early as next month
- You can send a free pint of ice cream to anyone you want to right now
- Online party games to play remotely with friends
- You can play Cards Against Humanity online for free