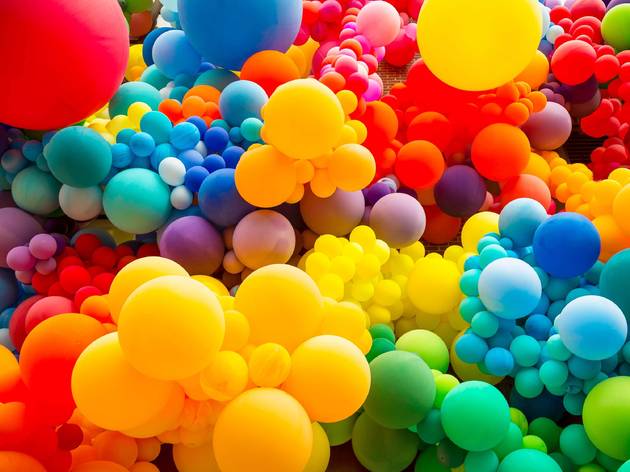 Colorful balloons are cheering up cities across the U.S.
These are sure to make you smile
Posted: Wednesday April 15 2020, 4:28pm
At this point, we're all in need of some good news, whether that means a free burger or live-streaming some super-cute baby goats. But if there's one thing that's sure to put a smile on your face, it's the colorful balloon installations that seems to be taking over cities across the United States. It all started Easter weekend as a means to spread cheer and well wishes to neighbors and health workers. The installations have lived on via social media, and we rounded up our favorites from across the U.S. as a way to bring some joy to your day.
We'll start off with this gorgeous rainbow in Chicago
Then move on to this much-needed spot of color in Brooklyn
This warm-hued installation is a real mood lift
@sentimentalfools in Baltimore is spreading joy by painting the town with balloons
Even a small installation spreads cheer like this one in California
This one is dedicated to health workers in Long Beach
From New York with love
A special rainbow from the Castro neighborhood in San Francisco
We love this one thanking health workers in California
Follow the hashtag #onemillionbubbles for more colorful inspiration.
Most popular on Time Out
Share the story